Video: Billy Joe Saunders son punches Monroe in the b*lls!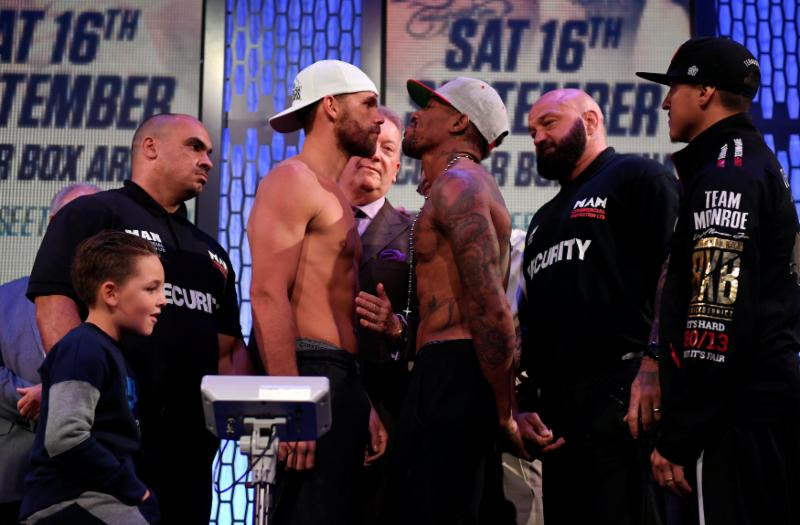 In what may have been the most bizarre weigh-in altercation ever, the son of undefeated WBO World Middleweight Champion Billy Joe Saunders threw a punch and kicked the groin region of the number-2 ranked Willie Monroe, Jr.
This only added more fuel to the fire of Monroe, as the champion has continuously tried to insult and berate Monroe throughout the two-month build up to Saturday's fight.
"I am more disheartened by Billy Joe Saunders non-reaction to his 7-year old child's actions," said Banner Promotions Vice-President, Matt Rowland, who himself is the father of a 5-year old son.
"With how Billy has been acting this week, we are more confident then ever that Willie will win this fight."
Ever the humble sportsman, Monroe has not been affected by any of the antics of Saunders, and is confident of bringing home the world title back to Rochester in the bout, which can be seen LIVE TOMORROW on the Banner Promotions Network Youtube Page beginning at 5:30 PM ET / 2:30 PM PT.