Tom Stokes: You Asked For It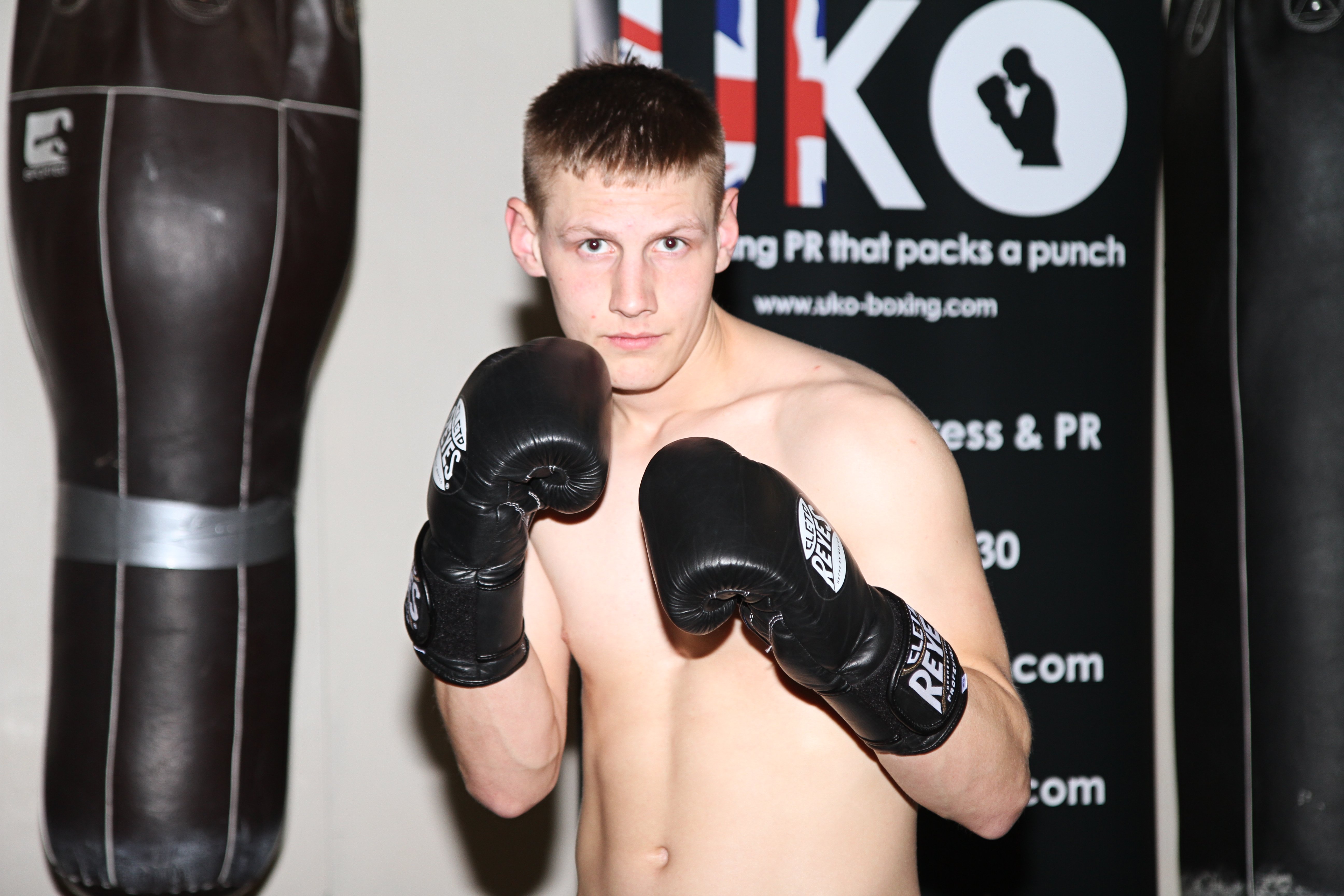 Tom Stokes believes he will stop Tyler Denny when the unbeaten duo meet for the Midlands Area Middleweight Title on BCB Promotions' 'You Asked For It!' show at Walsall Town Hall on Saturday (30th September).
Stokes believes his pressure and power will prove too much over 10 rounds for the Rowley Regis man in their eagerly anticipated clash, which is sponsored by Grosvenor Casino Walsall.
The 22-year-old will be looking to make it two stoppages in a row after ending Paul Hilz prematurely in his last outing in May.
"I want to keep the pressure on him in this fight," he told bcb-promotions.com. "I have the fitness to be able to do it so I want to keep the work rate up and break him down slowly. Hopefully I can get him out of there early.
"I can see me being too much for him and I think that will tell over time. I will stay patient in there and break him down as the fight goes on.
"I definitely can't see him lasting 10 rounds with the pressure I am going to put him under.
"I know if I can keep working the body and keep mixing it up I will be able to break him down and it will just be a matter of time before that happens."
Denny (6-0-2) will be the first southpaw that Stokes (9-0) has faced in his career but the 26-year-old is confident he can capitalise on his stance. Stokes will box at Walsall Town Hall for the eighth time as he looks to make it to 10 unbeaten. The middleweight is looking forward to a raucous home support in this fight and believes he can go on to bigger titles after getting the victory here.
"I am feeling really good," he added. "I have got another three weeks to go but this is the fittest I have been so far in my career and I am raring to go. The camp has been great and I am feeling really confident.
"The stoppage last time gives me a massive boost going into this title fight. I always knew I had power and people always told me in sparring I had it but to get the stoppage in a fight fills you with confidence.
"The main difficulty with southpaws is that it is awkward and out of the ordinary. But I am not worried about it because we have been doing lots of sparring in the gym with southpaw guys.
"It will be my first time doing 10 rounds and I am really looking forward to it. I know for a fact I will be fit enough on the night and I think my fitness over him will be the big difference.
"It will be brilliant to have all the support behind me. It is a local fight for both of us really and I am not bothered where I fight but I will definitely get a lift from the crowd there supporting me.
"It would be fantastic to get the belt in this fight. It will be a great achievement to get the Midlands title but it is also a great stepping stone that can lead me on to even bigger things in my career.
"After this I will be looking at moving on to the English or the British title and this belt will be a massive step towards me doing that."
Walsall super bantamweight, James Beech Jr, Wolverhampton's super flyweight, Kyle Williams, Ledbury super lightweight, Alex 'Pinky' Florence, Kingswinford super welterweight, Danny Ball, and Stoke light heavyweight, Luke Caci, are also in action.
Wolverhampton welterweight, Lauren Johnson, completes the card.
Tickets are on sale now priced at £35 and £60 ringside with the latter including a light buffet, from the Town Hall Box Office on 0845 111 2900 or online here: https://iboxingtickets.com/t/you-asked-for-it-30th-september-walsall
The weigh-in (1.00pm on Friday, 29th September) and aftershow (over 18's only) take place at Grosvenor Casino Walsall, Bentley Mill Way, Walsall WS2 0LE (just off junction 10 of the M6).
Find out more about Grosvenor Casino Walsall here: http://www.grosvenorcasinos.com/local-casinos/walsall/