Economides claims Central Area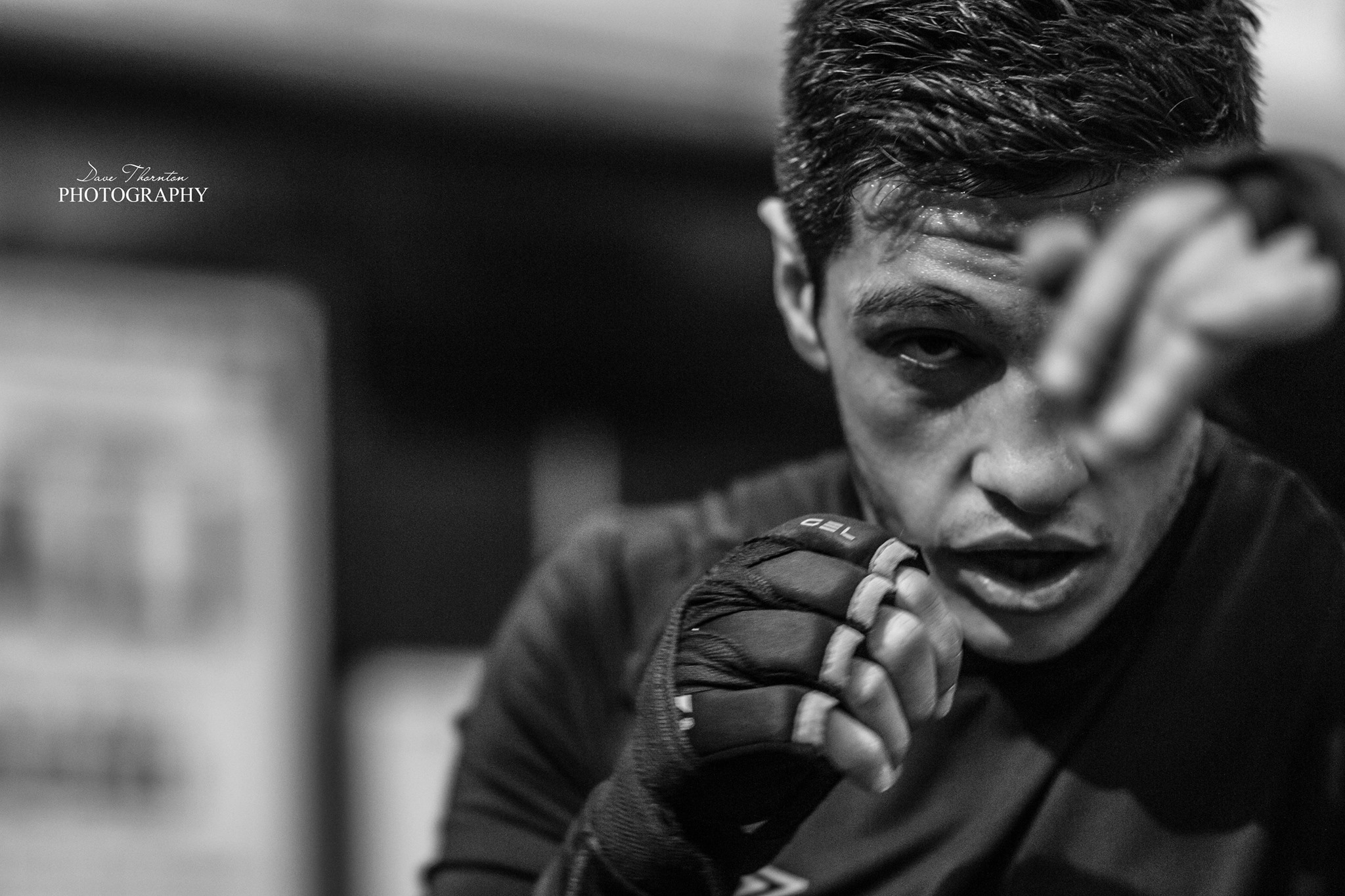 The reinvention of the Spartan, Paul Economides, 21-7 (5) finally took off at the weekend when he claimed the Central Area super bantamweight strap, in emphatic fashion, with an eighth round stoppage of Accrington's Artif Ali, 11-2 at the Barnsley Metrodome.
Economides, 30, has had a tough twelve months both in and out of the ring, although a highlight was welcoming a new addition to the family. Losses to Sean Davies, 13-1, for the WBC International, and Ashley Lane, 11-8-2 (1) who is now Commonwealth champion, stoked the fire within and the Spartan has risen like a phoenix.
"I felt more pressure on myself going into this (against Artif)," Economides began.
"It was a now or never situation that I found myself in as the previous fight (with Ash Lane) I was cruising the fight myself and didn't want it to happen again.
"I know you don't go into a fight looking for a stoppage but I did here because I needed to, it couldn't go the distance.
"A lot of people thought I beat Davies, and that I'd done enough against Lane, so I didn't want to take any chances.
"We had a game-plan and it worked out perfectly."
After enjoying a ten week camp, which saw the Chester-based Cypriot endure sparring sessions with Paul Butler and Jamie McDonnell, has certainly paid off and it's now hoped that, an Area defence withstanding, bigger fights are on the horizon as the Spartan Army chase down a possible world title.
Victory over Ali pushed him up to sixth in the British rankings and the likes of British champion, Tommy Ward, 21-0 (2) who defends against Davies in Newcastle on November 11, the fight most certainly on Paul's mind.
"I'll definitely be keeping an eye on this one but feel that Ward has too much in the tank for Davies," added Economides.
"I don't know much about him and not seen him but I know he's a slick, stylish boxer which could be too much for Davies."
A rematch with Lane is also possible, with the Commonwealth strap on the line making things more interesting going forward, as would domestic dust-ups with top ten rivals Gavin McDonnell, Gamal Yafai, Jazza Dickens, Martin Ward, and a Welsh clash with Robbie Turley, who, along with McDonnell, have beaten the Spartan in the past.
"Next, I want a rematch with Lane and for the Commonwealth.
"I feel I was robbed last time against him and this is a belt I've always wanted and I want to win a major belt so, if not late this year, then early next year for sure – the Commonwealth is certainly a realistic target for me.
"As for the rest of the year, then who knows, a WBC International victory back home in Cyprus has a good ring to it as well."
Paul would like to thank manager Dave Coldwell, trainer Steve Goodwin at Chesters Gym, his sponsors DGM Solicitors, and his family and team for their constant and welcomed support.
You can follow his progress on Facebook
https://www.facebook.com/economidesthespartan/ and Twitter
https://twitter.com/PaulEconomides or via his website https://www.economides-the-spartan.com/