Liam Smith Sparring Williams Ahead Of Rematch With Williams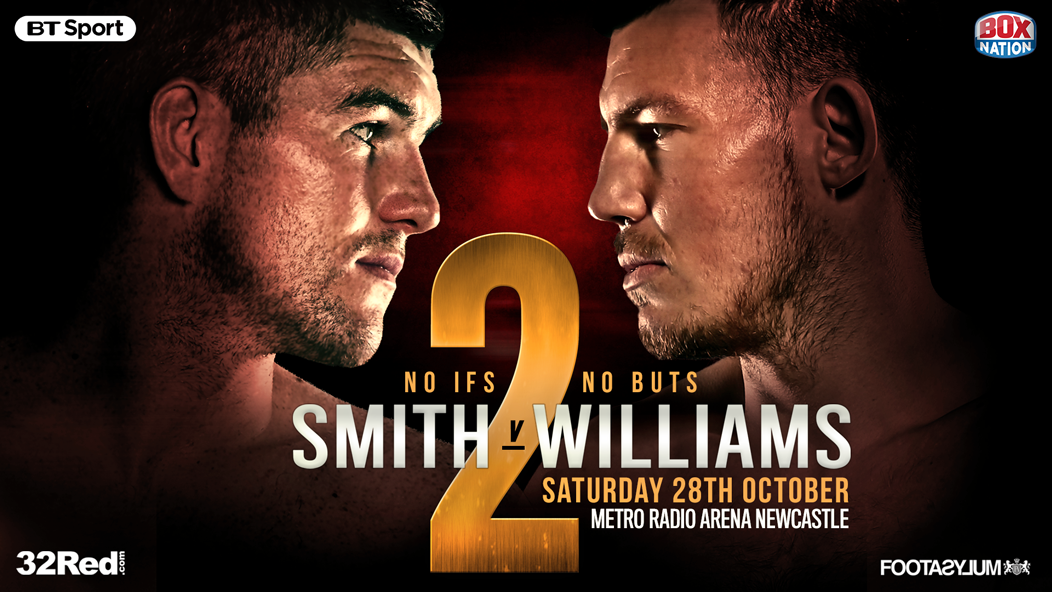 Ahead of his hotly-anticipated rematch with Liam Williams, Liam Smith has been sparring Super-Middleweight Darryll Williams.
Smith meets the Welshman in Newcastle on November 11th, live on BT Sport and BoxNation, after their controversial first fight back in April.
Despite winning the bout, he admitted he had a poor start at the Manchester Arena and also missed weight beforehand. This time around Smith is determined to leave no stone unturned in training.
"Tough spar with Liam Smith. 6 rounds in a gym that has the heat of Jamaica, thanks for the work," Williams posted on Instagram on Wednesday.
The Londoner, who operates two weight divisions above Smith, won the English Title against Jahmaine Smyle earlier this year and is aiming to return before the end of the year.
"He's one of the best I've been in with to be honest with you," said Williams. "He likes to fight on the front foot like myself and really put it on his opponent. He has really good punch placement and finds openings well, I can't fault him.
"He is really strong for his size, I thought I could outmuscle him on the inside but he held his own. I think the rematch will be even better than their first fight which was an absolute barn burner. In a way Smith will know what to expect from Williams this time.
"I think Smith will try and get on the front foot earlier this time and take the fight to Williams, he won't give him any time. The best way to fight Smith is to keep him long if you can. Williams has got a bit of range on him and can get to Smith with his straight punches. I can't wait to watch this one."
Country Durham's Thomas Patrick Ward (20-0) will defend his British Super-Bantamweight Championship against Brimingham's Sean Davis (13-1-0)
Guisborough's Josh Leather (12-0) will face Sunderland's Glenn Foot (21-2-0) in a what is set to be a pulsating North East Derby for the IBF European Super Lightweight Championship.
Explosive Super-Middleweight Mark Heffron (Oldham, 16-0) another of Ricky Hatton's excellent young stable of fighters, will also be in action on the card; undefeated Jeff Saunders (11-0) of Sedgefield takes on undefeated Liverpudlian Steven Lewis (14-0)
Undefeated Heavyweight Mohamed Soltby (13-0) fights in the UK for a second time; in addition, local prospects Troy Williamson (Darlington, 3-0) Kalam Leather (Guisborough, 2-0) Joe Maphosa (Thornaby, 1-0) and Michael Watson (Sedgefield, Pro debut) will all appear on the bill.
Tickets for Smith v Williams 2 priced at £40, £50, £70, £100, £150 and £250 are available from: