BCB Midlands Boxing Super Series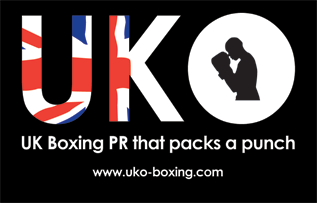 Chasetown's Luke Jones is thrilled to be part of BCB's Midlands Boxing Super Series and feels confident going into his first bout against Joe Ducker writes Taran Patel.
Jones is one of eight Midlands boxers who will compete over three nights to be crowned the Midlands Area Super Featherweight Champion.
As well as Jones versus Shepshe'd Ducker, Old Hill's Manny Zaber takes on West Bromwich's Jack Summers, Derby's Indi Sangha steps in with Birmingham's Waqas Mohammed, and there's a Tamworth Derby between Louis Fielding and Josh Baillie.
The quarter finals take place at Walsall Town Hall this coming Sunday, 15th October over 6 x 3 minute rounds. Despite eight evenly matched boxers taking part, Jones is in confident mood.
"I feel really confident," he told bcb-promotions.com. "training has been going well and I'm feeling better than I have done in previous camps.
"This will be my first six round contest so I've had to run a bit longer and put in those extra hours for sparring so hopefully it'll pay off.
"There's some really good talent in there, I think everyone's in for a chance of winning there's some brilliant lads in there actually.
"My short term goal is a Midlands Title so if I can grab that then it would mean a lot, because it means your doors open then for bigger and better opportunities.
"In terms of long term just like any other fighter the aim is always to win a world title but I would love to be able to get on the television as well. This the platform I need to kick on."
The Town Hall first sees Bloxwich's Luke Paddock shot at world honours, the IBF Youth lightweight bauble against Adam Hague, the night before the Super Series on October 14.
Tickets for either show are on sale now, all priced at £35 and £60 ringside in advance with the latter including a light buffet. It will be £40 standard entry on the door.
For more information, call the Town Hall Box Office on 0845 111 2900. All are sponsored by the Grosvenor Casino Walsall, on Bentley Mill Way.
Ends
Fielding Confident Of Baillie Win
Louis Fielding is convinced he will overcome his friend and former stablemate in the quarter-finals on the road to the Midlands Area Super Featherweight title.
The Tamworth fighter takes on Josh Baillie on BCB Promotions' BCB Midlands Boxing Super Series at Walsall Town Hall, Walsall, on Sunday 15th October.
Fielding is delighted to be in the competition and he feels he can finish it as champion.
"I have had a great camp and I am in great shape and on the weight so I just know that I am going to win this quarter final," he told bcb-promotions.com. "I am feeling spot on. This is a great competition and I think it will be a great success and plenty of other people will want to get involved after it.
"This competition is very important for my career but I think it can be a big turning point for a lot of the lads that have entered it.
"To go and win a Midlands title and beat three prospects along the way will open so many doors for whoever does end up champion.
"It is a massive thing to be a part of and if I didn't believe I could win it then I wouldn't have entered it. I fully believe I can come out of this competition as champion.
"Every lad who has entered will think the same and that will just make for a cracking show.
"It is a risk being in this because there are some quality fighters in it. A lot of fighters are focused on looking after their records but I don't want to do that in my career.
"I want to have these exciting fights and I don't want to waste my time just fighting journeymen. I think every fight in this competition could go either way and that makes it intriguing and it will be great for boxing in the Midlands.
"If you don't take risks then you won't get the rewards. I will just go out there and box the best that I can and hopefully it will pay off for me."
The 27-year-old faces his former sparring partner Baillie, who will make his return to the ring for the first time since defeating Manny Zaber last November.
Fielding believes his technical skills will give him the victory and he warned Baillie that he has improved since their old sparring days.
"Josh always comes in fit and he is a strong kid," Fielding admitted. "He will have worked on some new things since he has been away but I have changed a lot too since he has left.
"He does carry power but I have boxed fighters like him before. Paul Holt was a similar size and I learned my lesson with him. I stood in front of him too much and I won't fall for that again here.
"I am going to box well and try and keep him out of range. But I know that he will try and get on the inside and counter that.
"I don't think his power will cause me trouble. I have boxed him for so many rounds in the past and I have never been bothered by his power so if he plans on using that as a way to win then it won't work.
"I know I can out-box him but I think there will be plenty of twists and turns in it. I will be ready for anything on the night and I can't wait to get in there now.
"I feel like I am back to myself now. I needed that last fight to blow the cobwebs off and get rid of a bit of ring-rust.
"I boxed well and I was happy with what I did but there is still stuff to work on and I want to improve in this fight."
Ends
Baillie Believes
Josh Baillie believes he will power his way through Louis Fielding in the quarter-finals for the Super Featherweight title.
The 31-year-old will compete on BCB Promotions' Midlands Boxing Super Series at Walsall Town Hall, Walsall, on Sunday 15th October.
Baillie believes his strength will be the key factor that will defeat his former stablemate.
"Louis Fielding is in my way of getting where I want to be so I have to beat him on Sunday and I know that I will," he told BCB-Promotions.com. "I 100% believe I can win this competition. That is why I entered it and this is my first step on the way to that.
"I think he will try and box me. I don't expect him to try and get involved. I expect a good fight out of him but I think I will cause him problems with my power.
"I know I am stronger than him and I think when I do get on the inside of him then I will put him in his spot.
"I am ready for the best Louis Fielding but I feel I will be able to break him down as the fight goes on and I am very confident of coming away with the win."
The Australian citizen spent five years working and travelling down under, where he made his professional boxing debut.
Baillie never backed down from the big fights, taking on China's number two, Can Xu, in 2015 and losing by majority decision in Wenshan.
The Tamworth pugilist will make his return to the ring nearly a year after defeating the then unbeaten Manny Zaber and he feels he has what it takes to win the competition.
"I feel like I have learned a lot going into this fight," he added. "I have made some big improvements and I can't wait to show them on Sunday.
"Getting the win here is massive for me. I want to push on and I want an Area title. I am desperate to get that and then go on for an English belt so this next one is so important for me.
"This is a huge competition and it is one that I believe I can win. I love the idea of this competition and I am proud that I am in it.
"I am looking forward to making my mark and showing everyone what I am about."
Baillie is happy to throw caution to the wind in his career and he feels he will reap the rewards from taking the tough fights.
"On paper all the fights here are 50/50 and that is great for me. I don't want to be in easy fights against journeymen.
"I don't want to look back on my career and just have a few titles against journeymen.
"I want to have a go and take risks. You have to take risks in boxing and that is what I have done by entering this competition and I think it will bring out the best in me."