Lee Carter Secures First Win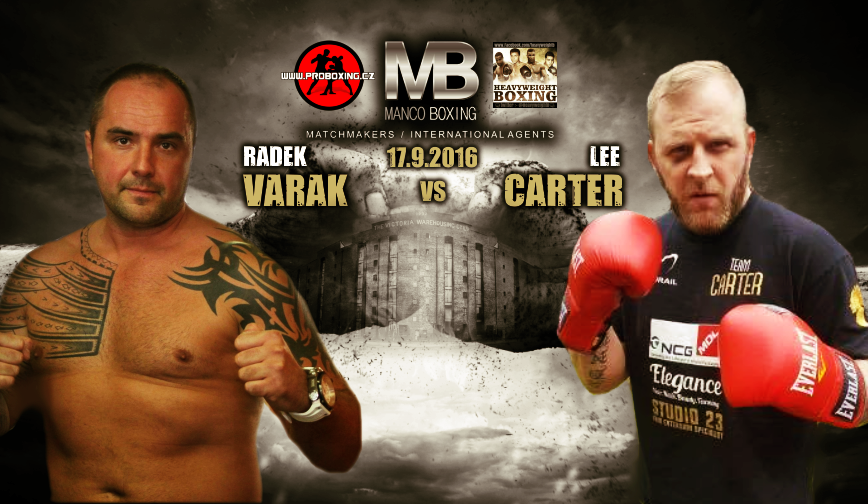 The Gorton Giant Lee Carter recorded his first victory as a professional, overcoming Commonwealth Games Bronze Medalist Blaise Mendouo with an impressive points victory on the undercard of Hughie Fury's challenge for the World Heavyweight title at the Manchester Arena.
Carter weighed in on his performance, his experience as a whole competing at the Manchester Arena and the changes he has made to his team.
The decorated soldier, who's one of the countries most followed 'Small Hall' Boxers said, "It was a dream come true in honesty. I've got to thank my manager Steve Wood for getting me the opportunity.
"Blaise Mendouo is no mug. He's an Olympian and has mixed with top class fighters. To get a dominant win against Blaise really showed I'd progressed as a fight and I can kick on from here.
"I had current and former elite soldiers from all over the country coming to see myself box at the Manchester Arena, that made the night extra special."
The former Grenadier Guard continued, "I've made some changes to my team. I've linked up with Gary Booth at Salford Boxing Academy. Gary is a top class trainer and he really whipped me into shape for this fight.
"I've also linked up with The Trinity Group. They manage my PR and Commerical aspects outside of the ring. They've really helped me with ticket sales and sponsorship and I can't thank the team there enough."
Carter, who has served the British Armed Forces on multiple continents, with assignments that included carrying the Queen Mother's Coffin, opened up on what the future holds for the towering Manchester native.
He stated, "I'm off to Iraq doing close protection work in the next couple of weeks. That's what the immediate future holds for me. Working in Combat Services is what I do so it's a natural move going back to that environment in a working capacity.
"When it comes to boxing I want to kick on and work my way towards a title. I'm hoping to box in the early months of next year God willing."
The Heavyweight division is buzzing at the moment, with many prospects coming through and the likely return of Tyson Fury, Manchester is the place to be for 200lbs plus boxing. Carter has one controversial opponent in mind. He expanded in his own unique way.
Carter said, "I see Rio Ferdinand is having a go at pro boxing. Well, I'd happily welcome him to the pro game by punching him all over the ring.
"I'm a City fan and he's a former United captain. Let's get it on and have a City vs United Heavyweight showdown!"