Main Events Signs Golden Gloves Prospect Ismael Villarreal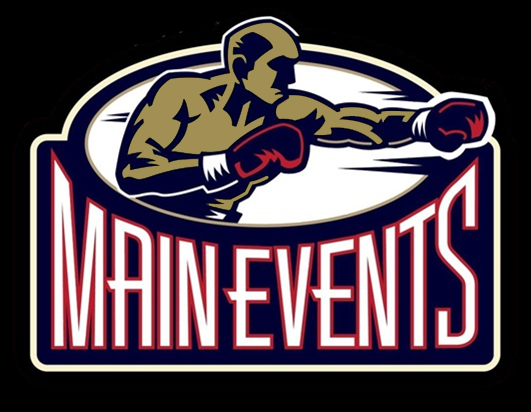 Main Events has added another up-and-coming prospect to their already diverse roster with the signing of junior middleweight prospect Ismael Villarreal of the Bronx, New York.
Villarreal grew up on the south side of the Bronx listening to his father, Otilio Villarreal, recount stories of his own professional boxing career and his match-ups against names like Zab Judah, Hector Camacho and Kermit Cintron. Ismael first began training with his father at the age of eight.
Ismael, though, does not want to be known just as his father's son; he wants to make a name for himself in boxing. After a stand-out amateur career record of 66-7 featuring two New York Daily News Golden Gloves Championships Ismael is set to make his professional debut under the Main Events banner with his father in his corner. When asked about his goals for his career, Villarreal responded, "My goal in boxing is to be special, one of the greats. It's about winning. People are going to be talking about me who care about boxing and respect me as a Latino boxer. I want to be a world champion at a young age. I don't want to wait. I want to be champion at a young age."
In addition to his boxing career, Ismael is currently enrolled in Bronx Community College where he studies physical education. He explained, "I'm studying to be a physical education teacher. I've been boxing my whole life. I have an understanding of workouts, cardio, and all that. I think definitely that would be a good job for me. Also, I've been going to school my whole life so I know how school works. I think being a gym teacher would be a good career. I box. I work out. I also went to school, so it all works out."
Ismael admits balancing his boxing career and his education are tough but he said, "Yeah, sometimes it is hard to balance everything. Sometimes it definitely is. Sometimes you have to focus like on studying and it gets in the way of boxing. I have to go to sleep early to be able to run and sometimes I can't. Sometimes I have to finish my homework or finish a certain assignment. It's hard but I balance it out. I'm doing good in school so I have no complaints. But it definitely is hard, not easy."
According to his manager, Jose Santiago, "I always wanted a boxer of the quality of Ismael Villarreal to be signed by the most serious boxing company in the United States. That dream came true at the moment that Villarreal stamped his signature with Main Events. Villarreal will be a great boxing world champion"
Kathy Duva, Main Events CEO, said, "Being located on the East Coast, we're always looking for local fighters that have the potential to be world champions. Ismael was a standout New York amateur with the kind of come-forward style that we love at Main Events. I'm thrilled that Ismael, his father, Otilio, and his trainer, Jose, chose to sign with us. Now it's time to get to work!"