Boxing betting – How to go about it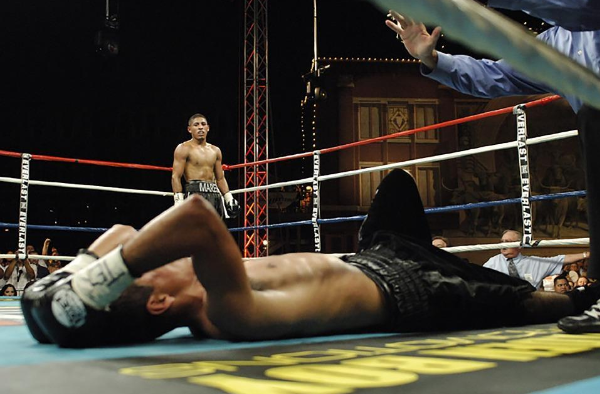 Boxing betting – How to go about it
Boxing has always been a very popular sport among both sports bettors as well as boxing fans throughout the world. In fact, hand to hand combat is considered the purest of all kinds of sports, and boxing punters love the idea of placing wagers regardless of whether it's a David vs Goliath fight or an evenly matched encounter between two long-term foes. Almost every boxing bout serves as an excellent betting opportunity for people to make money from its outcome.
The popularity of boxing betting has also resulted in the emergence of various betting tips providers like SBAT, which constantly help punters to make the most from their bets. Let's take you through the basics of boxing betting and how you can indulge in it.
Various betting options and odds
The most basic bet in boxing is to do with predicting the winner of the bout. If it's an evenly matched encounter between Boxer X and Boxer Y, the former might go into the match as a -150 favourite (meaning a bet of $ 150 on Boxer X would return $ 100 if he wins), and the latter might go into it as a -130 underdog ($ 100 bet to return $ 130 if Boxer Y wins).
When the fight is less evenly matched, the odds might be significantly lopsided, for instance, Boxer X might be offered as a favourite at odds of -10,000 and Boxer Y as underdog at odds of +1700.
A well-known proposition bet in boxing is about predicting the total number of rounds in the concerned fight. So, for instance, a 12-round boxing match expected to go the distance might be offered at 11.5 rounds by the bookmaker, allowing the boxing bettors to bet if the match will be under or over that total (which is over the 1:30 mark in the 12th round of the fight). A fight between 2 boxers known for their knockouts might be offered at a lower total, for example, 4.5 rounds.
Strategies in boxing betting
Several big money boxing bouts enable punters to bet on various possibilities, for instance, in the fight between Manny Pacquiao vs Floyd Mayweather, although Mayweather was a favourite at -225 odds against Pacquiao at +175, punters could also bet on decisions like 'Mayweather to win by KO' at +550 odds or 'Mayweather to win by decision' at -135 odds.
Sports bettors can handicap every boxer's unique style and how he/she is expected to lose or win, to increase their betting profits.
Finding the right bookmaker
The profit you make from your boxing bets would depend heavily on the odds you avail from the bookmaker/s. Hence, it's very important to go with the right bookmaker who offers you good odds on the fight. Please note, you might not find the same odds at different bookmakers, especially in cases where it's evenly matched opponents going up against each other. You should ideally signup with at least 2 to 4 different reputed bookmakers and pick and choose the odds depending on your overall strategy. For instance, bookies were offering all kinds of odds on the recently concluded Anthony Joshua vs Carlos Takam fight, which the former won with a TKO result.
Read more articles about: