Video: Tyson Fury back's Joseph Parker's claim that AJ's jaw is dodgy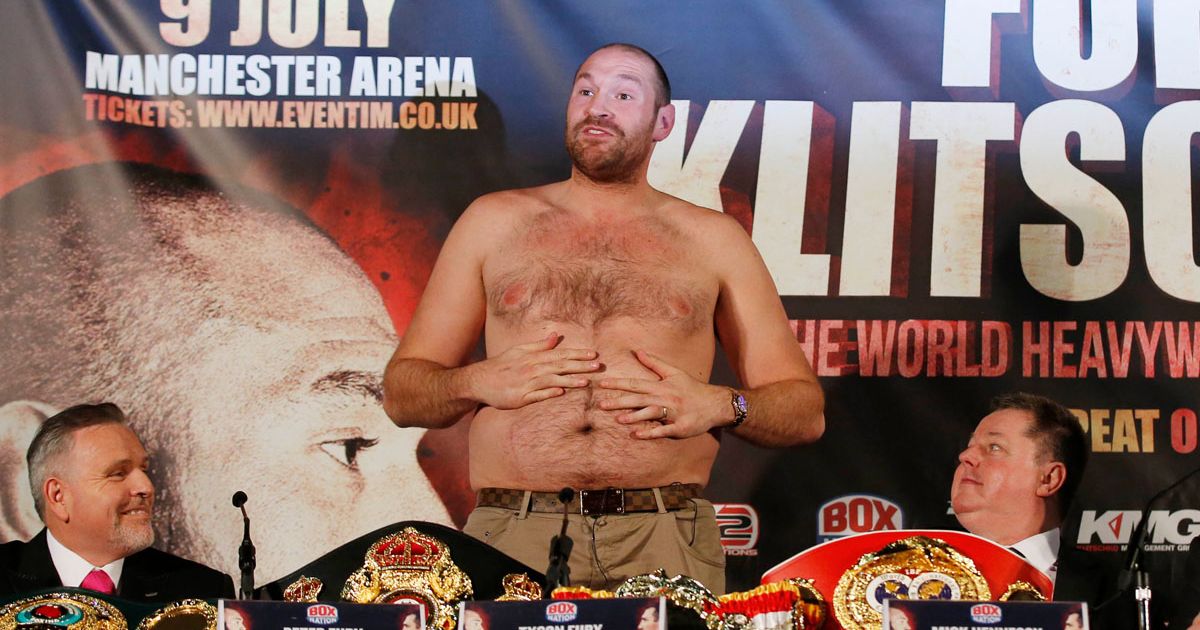 Eddie Hearn and Joshua see Joseph Parker as an easy victim, but like that clip (video produced by Team Parker last week) showed – the little fat Bulgarian chinned him, bish, bash, wallop, and sat him down in the corner.
He (Joshua) was a big weightlifter then too and that was a little fat man punching his head in for him. Can Parker beat him? Yes, he can. Parker is as tough as a brick and as game as a pebble and is young and ambitious with no expectations on him. Nobody expects Parker to beat Joshua – it's all about the weightlifter, let's go in there and blast a few out – bash, bash, bash.
There are no expectations on young Joseph, he's a young man coming for a pay cheque isn't he, so he can't lose. It's a no-lose situation. If he loses to Joshua, 'oh, he was supposed to lose'. But if he wins he becomes legendary and then I'll have to come back and give him a boxing lesson, which I don't want to because he's my mate.
Parker can beat Joshua, he can knock him out. Joshua's chin is dodgy. We know this for a fact.
We've seen Klitschko drag him off the canvas, wobble him, shake him, rock him, the young Daniel (Dubois) 20 year-old is supposed to have knocked him out in sparring.
I've heard plenty of knockout videos and plenty of knockout rumours, and dropped and all that, So we know he can be hurt and hit because we've seen it on TV. Klitschko's done him, a man 40 odd year-old.
This isn't Muhammad Ali, this is a man built-up believing in his own hype and a man who is going to come crashing down to earth very, very soon.