A big jump in the super lightweight rankings will be on the line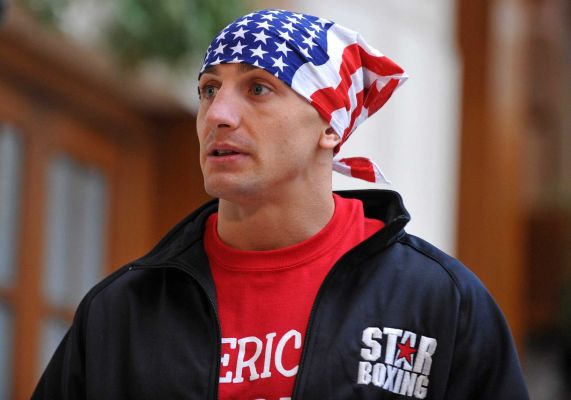 A big jump in the super lightweight rankings will be on the line Saturday Dec. 16 when Cletus "Hebrew Hammer" Seldin (21-0, 17 KOs) returns just more than a month after a dominating KO to take on highly regarded Yves Ulysses, Jr. (14-1, 9 KOs). The 10-round opening event of HBO World Championship Boxing begins live at 9:40 p.m. ET/PT.
The fight will serve as the TV opener for the main event featuring WBO World Middleweight Champion Billy Joe Saunders putting his belt on the line against former IBF World Middleweight Champion David Lemieux and the co-main event between Antoine "Action" Douglas and Gary "Spike" O'Sullivan for the WBO Intercontinental Middleweight title.
Fighting out of Long Island, NY, Seldin is a former WBC International Silver Super Lightweight Champion whose power has been on display throughout his career, culminating with a three-round knockout of previously once-defeated Roberto "Massa" Ortiz on November 11.
"My trainer and I have studied Yves Ulysse and know he is a solid boxer-puncher who fights with intensity and angles," said Seldin. "He is as good as anyone in the 140lb class so it will be a hard fought exciting fight. I want to thank my promoter, Joe DeGuardia and HBO for getting me right back in the ring and back on HBO again so quickly. I want to fight every month like this."
Across the ring will be local Montreal product Ulysses, Jr., who at 29 has never fought an opponent with a losing record and has just one defeat by close split decision.
"It has always been my dream since I started boxing to perform on HBO, the world's most prestigious television network," Ulysses said. "I'm so happy to get the opportunity to do this at home, Dec. 16, and show the whole world what I'm capable of."
Star Boxing CEO Joe DeGuardia had this to say on the Hebrew Hammer's return to HBO, "I'm thrilled to have Cletus Seldin back on HBO just one month since his exciting destruction of Roberto Ortiz. 'The Hebrew Hammer' has a style that thrills fans like the old days of Rocky Marciano and Jake LaMotta with sensational knockout power and relentless aggression. I'm grateful to Peter Nelson and HBO for giving the fans another opportunity to see this crowd pleasing fighter on HBO. We look forward to another exhilarating performance from Cletus Seldin, even though we recognize he will be fighting a skilled and talented opponent in Yves Ulysses Jr."
"I'm really looking forward to this great fight on this night of fireworks on December 16, said Eye of the Tiger Management President
Camille Estephan. "Ulysse will put on the performance of his career and another star will be born."
For more information visit www.goldenboypromotions.com, www.eottm.com, www.frankwarren.com, www.StarBoxing.com and www.hbo.com/boxing. Follow on Twitter at @StarBoxing, @GoldenBoyBoxing, @EOTMVD, @hboboxing, @bjsaunders_, @LemieuxBoxing, @Action_Douglas, @spike_osullivan, @frankwarren_tv and become a fan on Facebook at, www.facebook.com/GoldenBoyBoxing, www.facebook.com/StarBoxing. Visit us on Instagram at @GoldenBoyBoxing, @eottm_boxing, @StarBoxing, @saundersbillyjoe, @davidlemieuxboxing, @action_douglass @garyspikeosullivan and follow the conversation using #SaundersLemieux.
FACTS:
Saunders vs. Lemieux, a 12-round fight for the Saunders' WBO World Middleweight Championship, is presented by Golden Boy Promotions and Eye of the Tiger Management in association with Frank Warren. Douglas vs. O'Sullivan is a 10-round fight for the WBO Intercontinental Middleweight Title presented by Golden Boy Promotions and Eye of The Tiger Management in association with GH3 Promotions and Murphy's Boxing. Seldin Vs. Ulysse Jr. is a 10-round fight presented by Golden Boy Promotions, Eye of The Tiger Management and Star Boxing. The event is sponsored by Coors Light. The event will take place Saturday, December 16 at Place Bell in Laval, Quebec, Canada and will be televised live on HBO World Championship Boxing beginning at 9:40 p.m. ET/PT.
Read more articles about: