Tyson Fury's loses 3 stone and aims to lose another 4!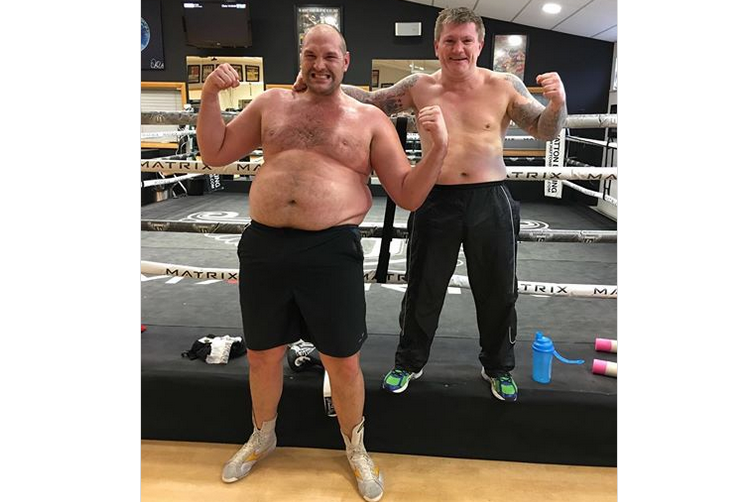 Former heavyweight world champion Tyson Fury took a significant step towards his ring return by joining Matthew Macklins' MTK Promotions.
A ring return is rumoured for April, but, first he has a hearing regarding his suspension for the allegedly use of a prohibited substance which takes place this month.
April may be ambitious, but, it's achievable and Fury has already got boxing fans talking by calling out Tony Bellew.
Tyson Fury is on a fast track to lose weight and who better to help give him help and advice than Ricky Hatton who often ballooned up between fights.
Speaking to Sky Sports, Ricky added: "He has lost three stone already, and he wants to lose another four stone"
"Don't let that picture [See above] deceive you. His mobility and movement are good. His hands are lightning fast, and that is when he's carrying excess weight. He admits that he is carrying [weight].
"He is heading in the right direction, he is happy, and he has got his mojo back. It's great to see him looking so happy, and back in good form."
Matchroom's Eddie Hearn hopes he can make the fight:
"My plan for Tony Bellew is to beat David Haye then fight Tyson Fury. By the time he beats Haye, the Fury situation may be in the clear. People want to see Bellew vs Fury. But, what we cannot do because Tony hasn't fought for nine months, is wait for Fury."