Truax Stuns DeGale, Selby does the Job and Warren's Prospects Shine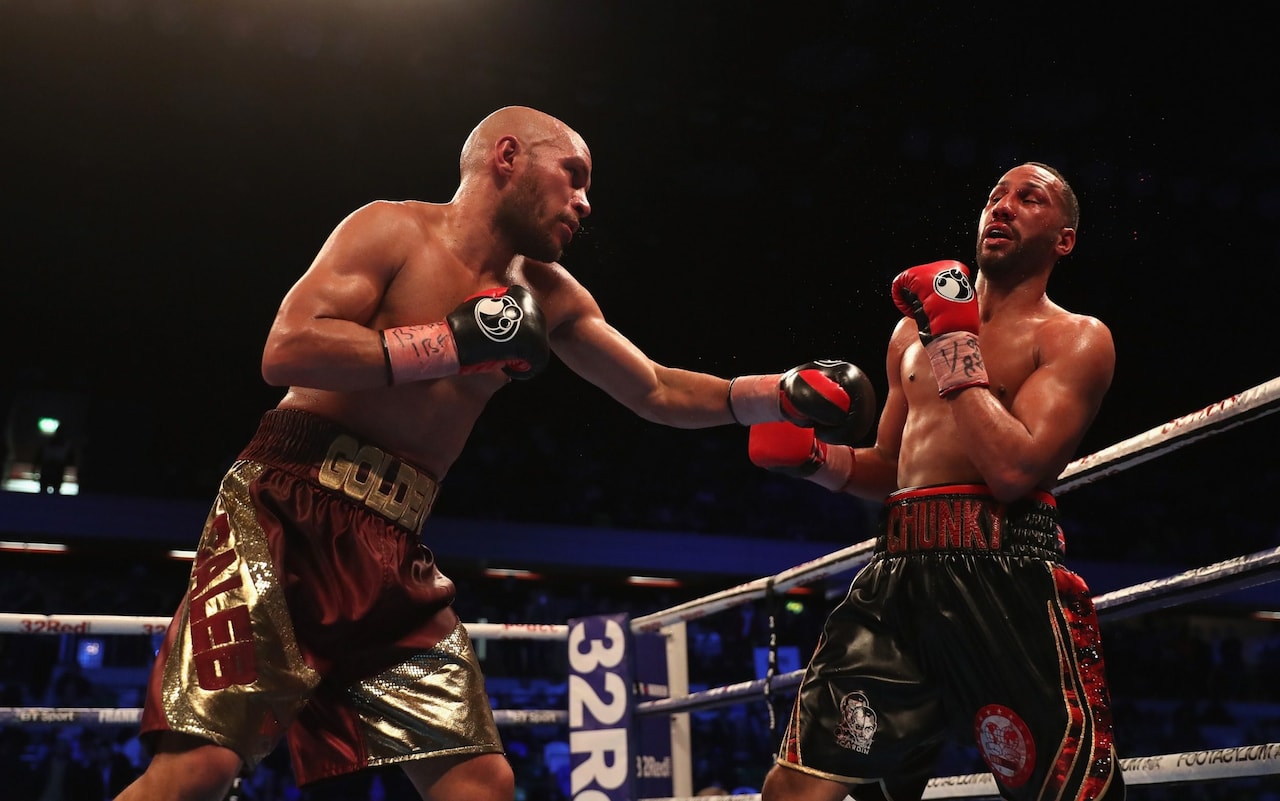 The card at the Copper Box London by Frank Warren was showcasing some of the talent fighting out of the UK. Everything was going smoothly until the unthinkable later on the card.
Daniel Dubois improved to 6-0 with a second round TKO victory against veteran Dorian Darch. Daniel Dubois matching what Anthony Joshua was able to do against the Welshman. Darch was knocked down three times before the fight ended.
AnthonyYarde improved to 14-0 with a fourth round TKO victory against Nikola Sjekloca. Impressive by Yarde as this was the first time Sjekloca had been stopped. Yarde retains the WBO European title. Despite the best win of his career so far Yarde was humble after the fight, admitting he still learning. This was something Frank Warren echoed after the fight.
Without the threat of the IBF title being on the line perhaps the edge to this fight was taken away. The blame rests solely with Ramirez who came in 8 pounds over the lightweight limit. Ramirez had been in the ring more recently than Selby and perhaps at times it told.
Selby throughout the fight looked the better fighter. Demonstrating his slick nature in spells you could see where the 'Welsh Mayweather' tag comes from. Selby's superior footwork proved to be the difference as Selby made Ramirez miss a number of times. It was only when Selby planted his feet or was caught on the ropes that he looked to be in any danger. Ramirez caught Selby a few times flush but the Welshman was able to comfortably take these punches.
Ramirez did raise his hands when the fight had ended and when Selby saw this he pushed his arms down. The result was never really in doubt. Selby is the better boxer and was the better man on the night. The judges scoring it 118-110, 119-109 and 116-112 all in favour of Lee Selby. Selby improves to 26-1.
After the fight all attention fell to Josh Warrington who was watching ringside and taking notes as Selby fought. Josh Warrington will be the next person Lee Selby fights as his mandatory. Warrington stated he was happy to fight in Cardiff or Leeds. Claiming in a fight in Cardiff there would be less pressure on him before adding however it is him rather than Selby who sells tickets. Later on in the night Frank Warren said that Josh Warrington next week and that he would be fighting in his home town. The likely announcement is to be Selby V Warrington. The location of the fight may be Leeds United's ground Elland Road. 2018 looks to be a career defining year for Lee Selby as he hopes to take part in mega fights against Josh Warrington and Carl Frampton.
Nobody had given Caleb Truax any hope of beating James DeGale. For DeGale this was his homecoming, an opportunity to fight in home city before going on to bigger things in 2018. The winner of the World Boxing Super Series was wanted next. This would crown the best fighting at super middleweight.
The first 4 rounds passed between DeGale and Truax with the fight even. Round 5 would prove to be the defining round of the night. A vicious assault by Truax while DeGale was on the ropes left DeGale with blood gushing from his mouth.
James DeGale continued to invite Truax on to the ropes but it was an ill advised tactic. DeGale sitting on the ropes against someone who was coming forward with a high volume of punches was always going to be a recipe for disaster. The judges scored it a Caleb Truax majority decision (114-114) (115-112) (116-112). Caleb Truax wins the IBF World Super-Middleweight Championship. Caleb Truax began boxing to pay off his student loan debt. Truax has gone from paying off his student loan debt to getting his hands on the IBF World Super-Middleweight title against all odds.
This was the worst version of James DeGale we have ever seen. We are unsure what lead to this performance but there are a number of factors that were mentioned after the fight. Being out for 11 months and shoulder surgery may be the explanation. The absence of 11months was thought to be needed after the punishment DeGale suffered at the hands of Badou Jack.
DeGale after the fight was visually upset and close to tears. DeGale claiming that he had rushed back to soon after having an operation on his shoulder in June. DeGale wants the rematch and winning back his belt would go a long way in to any rebuild as he suffered an almighty set back.
Chris Eubank Jr and George Groves took to social media to mock James DeGale after this performance. Considering the comments James DeGale has made about both fighter it was expected that both men would kick DeGale when he was down. Both men would have been on DeGale's list for fights in 2018. A victory in a rematch for DeGale against Truax could see a possible fight against Eubank Jr or Groves happen in 2018 but there's a lot of work to be done by DeGale for that to even be a consideration.
vbconnectorcommentcountobj:

a:2:{s:12:"commentCount";b:0;s:19:"commentCountCreated";i:1599350024;}