3 Exciting Opponents That Tyson Fury Could Face Next Year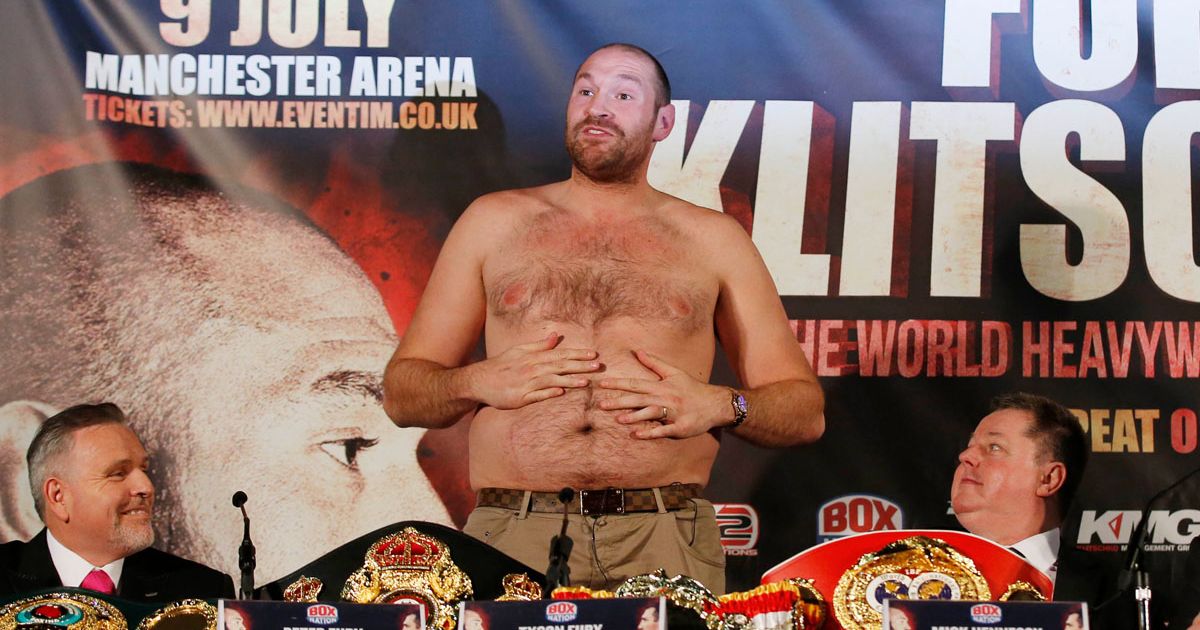 Tyson Fury turned the heavyweight division upside down when beating Wladimir Klitschko in November 2015 but that was the last time he was seen in a ring.
A rematch failed to materialise due to Fury's ankle injury while events away from the sport meant he was banned from fighting and his career seemed in the balance.
However, the 'Gypsy King' has made it clear that he intends to return to the sport in 2018 and will hope to get clearance from the British Boxing Board of Control.
So who might the ever-confident Fury face off against if he does get the green light for three planned fights next year?
Tony Bellew
A Fury – Bellew fight would not need the publicity machines from either camp or the promoter to do too much work as it would sell itself due to the characters involved.
The pair have already exchanged pleasantries and while respectful now, the pre-fight verbals would reach fever pitch if they did ever manage to get it on.
Bellew was due to face David Haye in a rematch on Sunday, December 17 but injury to the 'Hayemaker' has postponed the bout until May 5 next year.
That means that any contest between Fury and Bellew might have to wait but it would be an interesting one, with the 'Bomber' certain to be giving away considerable weight to his opponent.
A venue in the North West would seem appropriate as the duo both hail from that area and it would be a major shock if it did not sell out in minutes.
Anthony Joshua  
If a scrap with Bellew would raise the roof, any chance of getting into the ring with current WBA (Super), IBF and IBO heavyweight champion Joshua would blow it into the stratosphere.
In typical Fury fashion he has already called out the 28-year-old Londoner and stated that it would be an "easy fight" to win due to his superior boxing skill.
It could possibly be the largest domestic fight in British history and would almost certainly be held at one of the biggest outdoor sports stadiums in the country.
Joshua will have his own plans and any coming together of the Brits would probably be towards the end of the year, with Fury needing to prove that he is up to the task first.
Deontay Wilder
The American seems to be linked with fights against most of the heavyweight division at the moment and has been mentioned in connection with Joshua, but it might be that he ends up in the ring with Fury.
Having retained his WBC heavyweight title by beating Canada's Bermane Stiverne in November, the 'Bronze Bomber' is another fighter who would draw a crowd if he ventured over the Atlantic and has, like the 'Furious One', an unbeaten record to protect.
Whoever Fury fights next, it is sure to involve a huge media circus and for those who enjoy a flutter on boxing, check out the competitive prices that will be offered by new UK bookmakers.