Billy Joe Saunders – The Time is Now!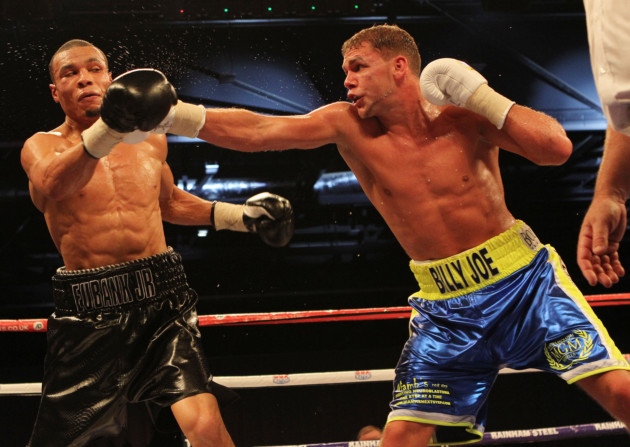 The undefeated Billy Joe Saunders has been pretty dominating in his 25 fights, ending 12 of them by knockout. But this weekend he will travel from the United Kingdom to put his WBO World middleweight belt on the line against the very durable David Lemieux in David's home town of Quebec, Canada.
Lemieux has three losses on his record, the latest one being two years ago against Gennady Golovkin – no shame there. His other two came back in 2011. This will be Saunders' third defense of his WBO World title. Two fights back he made short work of Curtis Stevens, knocking him out in the third round. Before and after that he won on points in those two latest unanimous victory decisions.
Billy Joe last fought Willie Monroe Jr. on the 16th of September, which will make it three months to the day when he steps into the ring against Lemieux. Prior to that he fought only once in 2016, and two times in 2015. The question becomes whether or not he will still be recovering, in a sense, from his UD victory over Monroe, or did it just sharpen him up for this fight.
On paper David looks to be a bit stronger, even though it is Saunders who has the height advantage. Both men are 28 years old. Billy Joe is a southpaw while Lemieux is not, although David controlled his fight completely against southpaw Cristian Fabian Rios for the designated 10 rounds.
Lemieux has many more fights and 33 knockout victories – only five of his fights have been won on points. But that could mean that Billy Joe is a lot less shop-worn fighter that is ready to pour it on when it counts this weekend.
One thing that is a bit concerning are some remarks Saunders said about his upcoming fight with David. It almost sounds as if Billy Joe is looking past Lemieux and forward to a fight with Canelo Alvarez. He wants that fight, and has been quite vocal about the prospect.
The problem is, he still has to get the win this weekend, and it would be a huge mistake for him to not worry about David in his excitement of another possible fight. As we all know in the boxing world, it is a fight that very well might never be made.
His dance with Lemieux has all the earmarks of a good one, and hopefully Saunders is focused and ready to prove himself to those who have not had the opportunity to see him fight. If he hopes to broaden his horizons it starts with this; fighting far away from his home country and getting the victory.