Terence Crawford targets Jeff Horn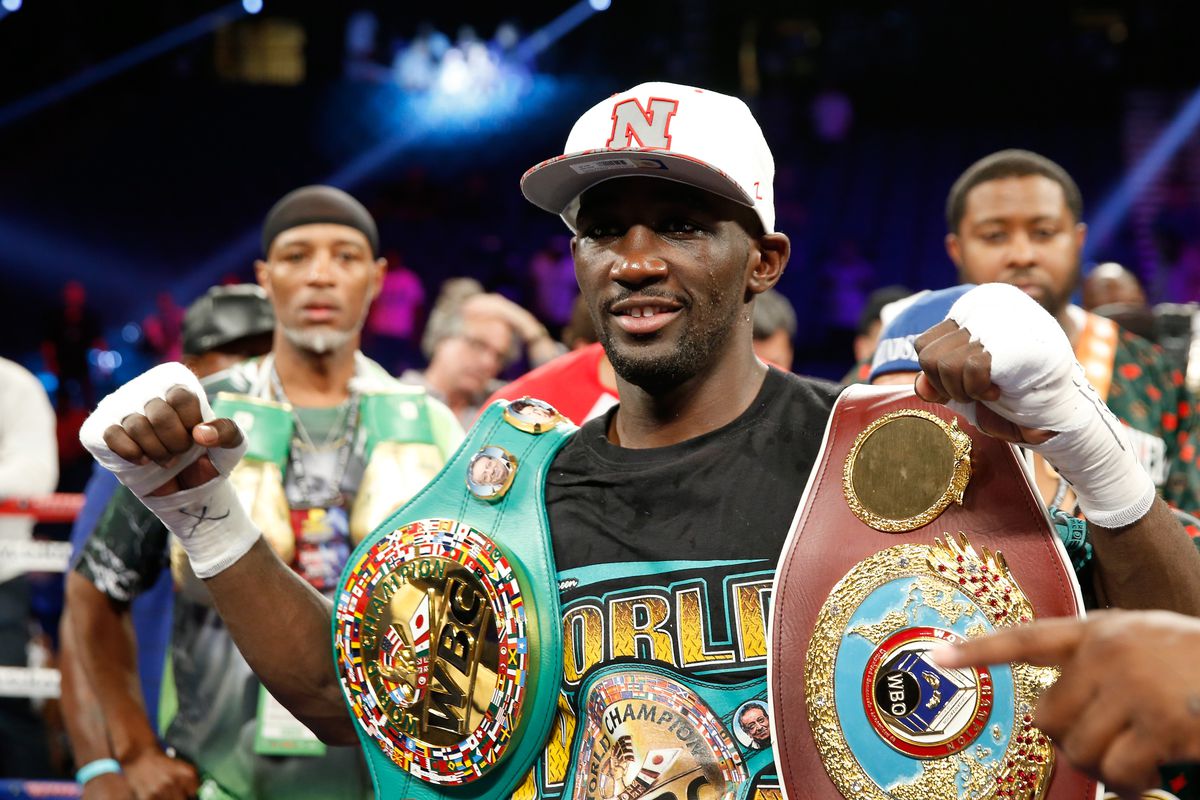 Undefeated two-division world champion TERENCE "Bud" CRAWFORD (32-0, 32 KOs), from Omaha,is ready to move out of the junior welterweight division and up to the welterweight class. Crawford, the 2014 Fighter of the Year, became boxing's first undisputed world champion in 15 years when he knocked out fellow unified world champion Julius Indongo over the summer. Tune ups may be good for engines but they have no place in Crawford's repertoire. After unifying the four major junior welterweight titles this year, Crawford, who has been designated the mandatory challenger to World Boxing Organization (WBO) welterweight world champion JEFF "The Hornet" HORN, is ready to challenge for the 147-pound title. Horn (18-0-1, 12 KOs), from Brisbane, Australia, successfully defended his title earlier today, stopping Top-10 contender Gary Corcoran (17-2, 7 KOs), of London in the 11th round. The two undefeated world champions will face each other next, in the spring of 2018. Televised live in the U.S. on ESPN and ESPN Deportes, the Horn-Corcoran title tilt will be replayed today on ESPN2 at 9:30 p.m. ET / 6:30 p.m. PT
Here is what Terence had to say after watching the Horn – Corcoran title fight on ESPN:
"Jeff Horn did what he had to do to get the job done tonight but I'm a totally different fighter than Gary Corcoran. I have more power and more speed than Corcoran. When he steps in to the ring with me, it's going to be a very different story.
"When I move up to the 147 pound division, everyone is going to see a bigger, stronger fighter and a harder puncher than they saw at 140 pounds. I plan to do the same thing at 147 that I did at 135 and 140 and clean out the division.
"2017 has been a huge year for me with stoppages over Olympic gold medalist Felix Diaz and fellow undefeated unified World Champion Julius Indongo, my move to the number one spot on the pound-for-pound list and becoming the undisputed Junior Welterweight Champion of the World.
"In 2018, I'm going to continue to be successful. I feel like I'm getting better each and every time I step foot in to the ring and I know that will continue next year in my new weight division."
On Glenn Rushton's (Horn's trainer) comments:
"There are holes in everybody's game. There's a lot of holes in Jeff Horn's game and everyone will see that when he gets in the ring with me."