Marcos "Madman" Hernandez Returns This Friday in Lancaster, CA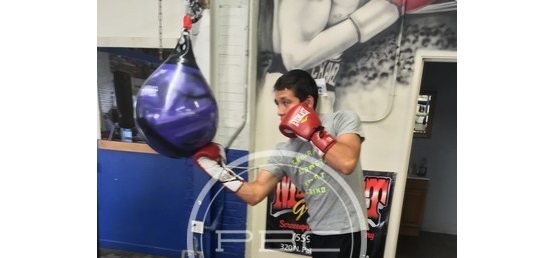 Middleweight prospect, Marcos "Madman" Hernandez (10-1, 2 KOs), makes his way back to the ring this Friday, December 15th, against Oscar Mora (7-4, 6 KOs).
The 6-round bout will take place at the Pioneer Event Center in Lancaster, CA, on the Vargas vs. Herrera card.
Hernandez, who is coming off an impressive victory against previously unbeaten prospect, Kevin Newman II (7-1-1, 3 KOs), is wrapping up the final days of training camp with coach Henry Ramierz.
"I had a great training camp going into this fight." said Marcos Hernandez.
"I'm very grateful to be fighting one more time before the end of the 2017. Since my lone loss earlier this year, I've really stepped up my game in all aspects.
"Training with Henry Ramierz has been a big boost to my career. I'm going to be well prepared for anything Mora brings to the ring. The move to middleweight has been good and I'm feeling a lot stronger. Fans can expect me to throw a lot of punching in this fight. It's time to shine."