Popular winter tradition continues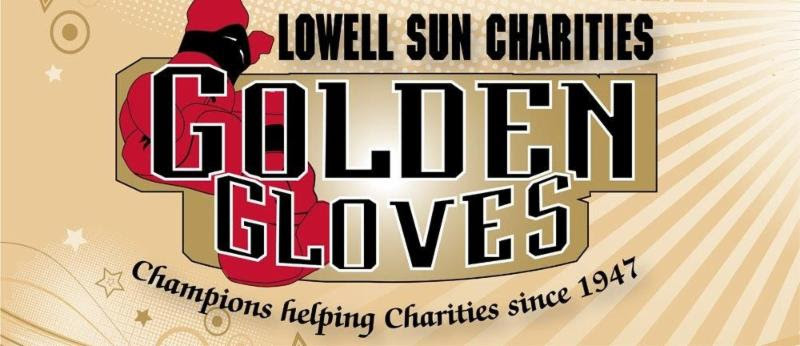 The 72nd annual Lowell Sun Charities Golden Gloves Championship commences Friday night, January 5, with Central New England (Greater Lowell) preliminary-round action, at historic Lowell Memorial Auditorium. See the complete 2018 Central N.E. and All-New England Championship schedules below.
Leading boxers expectED to compete in this year's Central N.E. tournament include national-rated Jess Flores (Methuen, MA), Zachary Calmus (Gloucester, MA), Rashida Ellis (Lynn, MA), Kim Wabik (Everett, MA), Melanie Costa (Norton, MA), Jennifer Perella (Boston, MA), along with a pair of Chelmsford boxers from West End Gym in Lowell, Brandon Higgins and Nathan Valakin.
Season tickets for all nine events are reasonably priced start at $75.00 (general admission). To purchase call the Lowell Memorial Auditorium box office at 1.866.722.8881 or order online at www.LowellMemorialAuditorium.com. Individual event tickets are also available to purchase, starting at $13.00, only $7.00 for students (ID required).
Proceeds from the Lowell Sun Charities Golden Gloves Championship go towards sending the New England Golden Gloves champions to the National Golden Gloves Championship (starting May 14, 2018 in Omaha, Nebraska), in addition to supporting local athletes and area gyms, the Boys & Girls Club, soup kitchens, homeless shelters, cancer funds, scholarships and many other great charitable causes.
"This is the continuation of a great Lowell boxing tradition," New England Golden Gloves Executive Director Bobby Russo said. "We're all excited about this year's 72nd edition of the Lowell Sun Charities Golden Gloves Championship. I'm very proud to be part of this tradition. So many outstanding boxers have fought in the Greater Lowell Golden Gloves over the many years such as hometown hero 'Irish' Micky Ward, Hall of Famers Rocky Marciano and Marvelous Marvin Hagler, John 'The Quietman' Ruiz, Dicky Eklund, Beau Jaynes, Manny Freitas, Nate James, Danny O'Connor and so many others."
72nd annual Lowell Sun Charities Golden Gloves Championship Schedule
(Lowell Memorial Auditorium – 6:30 p.m. doors open, 7:30 p.m. first bout)
Central New England (Greater Lowell)
Preliminary Rounds – Friday, Jan. 5, 12
Quarterfinals – Friday, Jan. 19
Semifinals: – Thursday, Jan. 25
Championship Finals – Thursday, Feb. 1
New England Tournament of Champions
Novice Class Semifinals – Thursday, Feb. 8
Novice Class Championship Finals – Thursday, Feb. 15
Open Class Semifinals – Wednesday, Feb. 21
Open Class Championship Finals – Thursday, Feb. 22
Read more articles about: