Will Josh Taylor go after Jack Cattrall's British Title?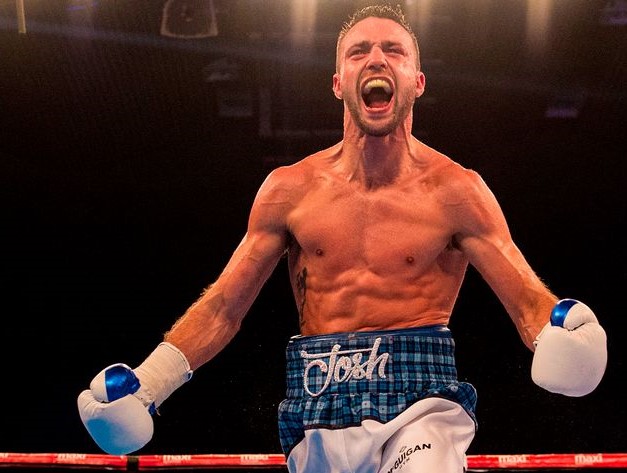 Josh Taylor is undoubtedly a huge talent, the Commonwealth 2014 Gold medallist has made a seamless transition into the professional ranks and is surely destined to become a World Champion with some critics of the opinion he could go on to become our biggest and best ever champion.
With an undefeated record of 11 & 0 including toying with Ohara Davies and ultimately making him quit to win his WBC Silver Super Lightweight belt in a fantastic night at the Braehead Arena in July. Josh has performed at every level so far and is already ranked in the top 10 fighters in the world in his weight class and at no 17 in the pound for pound rankings.
Josh seems to have all the attributes of a top class fighter, fantastic hand speed, picks his punches superbly and with incredible accuracy. His footwork is sublime and he certainly has the power to trouble anyone with a 91% KO record to date and enough spite in his work to want to finish his opponents off. Indeed only Alfonso Olvera has managed to go the distance with him so far which was back in January last year in Josh's first fight at the MGM Grand in Las Vegas and that was a wide points decision in favour of "The Tartan Tornado".
Having already picked up the Commonwealth Title and the aforementioned WBC Silver Title it would appear to only be a matter of time before Josh moves onto world honours. The question is which route will he take to the top.
Josh it seems is a traditionalist having said before that he would like to go for the Lonsdale belt and at present it is Jack Catterall who stands in his way for this. Another option would be to go for the European Tile which is the preferred route of manager Barry McGuigan. However with Cyclone Promotions looking to plan a fight for February next year the one guy that was being targeted, Anthony Yigit, does not appear to want anything to do with Taylor having stated he may even move down a weight class.
Josh of course could still go down the European route as if it does become vacant he would immediately become favourite to take this on. One of the problems is how do you match someone as talented as Josh yet who is still learning and only 11 fights into his career. Would Catterall be happy to put his British Title on the line against Taylor. He is also undefeated (17 -0) and been a pro for 5 years, he would also at least bring the confidence of being the champion and is another man who doesn't know how to lose into the ring. He has an aggressive come forward style and can also bang but this style would be almost tailor made for Josh who should be able to pick him off with his more accurate punches.
Whichever route Josh takes there does not seem to be anything that will stop him on his way to the very top, Josh does not just want to be a World Champion, he wants to be a multiple weight World Champion and eventually he should be able to fulfil his destiny, light up the strip of Vegas and also secure a fight at his dream venue of Edinburgh Castle.