Anthony Joshua: "I think we're 95 percent of the way there with completing with Joseph Parker."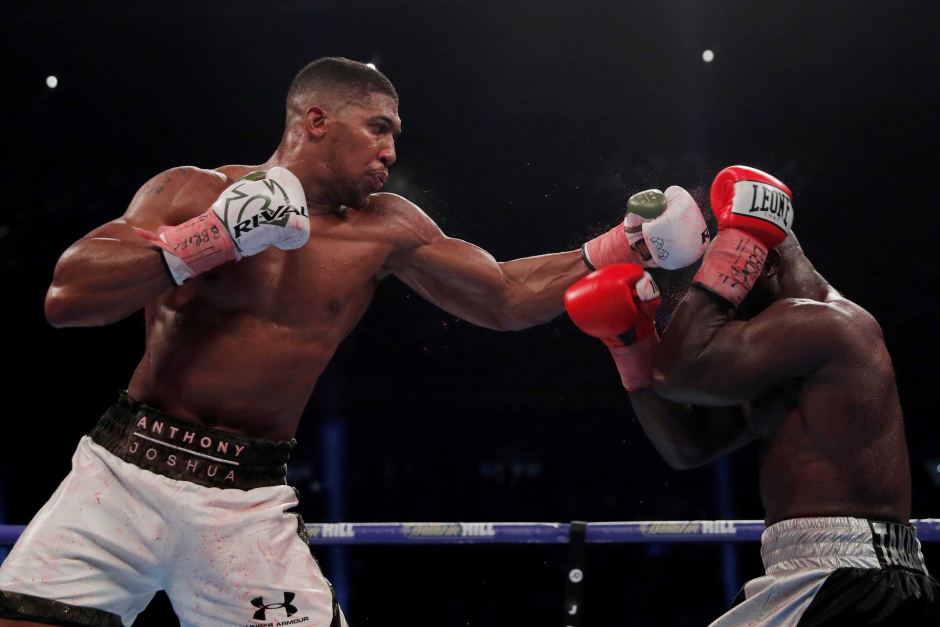 Negotiations seem to be going well as Anthony Joshua announced that the deal to fight Joseph Parker is 95 percent complete.
Joshua currently holds three of the five heavyweight titles and aims to be the undisputed heavyweight champion of the world.
A deal is close and Joshua has his sights on Parker's WBO title, speaking to BBC Five Live he explains:
"What I think can be a reality is, I want to fight for the other championship belts.
"There's only two left, I have three. There's five on the table and I have three of them, I want to fight for the fourth one, the WBO heavyweight championship of the world.
"Negotiations are tough, but, in terms of the love of the sport, I won't let that get in the way from achieving my goal because legacy is important to me and I think we're achieving something that…To hold all five belts has never been done before, so I won't let negotiations get in the way of securing my legacy and what I could achieve in the sport.
"I think we're 95 percent of the way there with completing with Joseph Parker."
Joshua hopes the fight will take place early 2018:
"End of March, I would say. It has to be (in this country), the British support, what we're achieving here is phenomenal.
"And I always remember when I was watching boxing, it was always about America, America, America and even being a world champion you have to fight around the world, but it's nice to own the market here. We own the market and we're not rushing anywhere, let the British fans stay on home soil for a bit, let other people travel."
Should he defeat Parker, he would be only one fight away from becoming the first boxer in history to hold all five titles. Joshua would need to beat WBC champion Deontay Wilder to complete the collection.
Tyson Fury is on the road back and Joshua hasn't ruled out a fight with the former champion:
"Of course, he's a lively opponent when he's fit"
"He has his own battles and demons to face and, once he's got over them, he's more than welcome to enter a ring with me. It's something that we should be focusing on in 2018.
"With all due respect to Tyson Fury, I think it would be wise if his handlers got him a few fights, get the body ticking over again and then get that love for the sport back.
"A few wins under the belt and then we can get it cracking."