Tyson Fury claims Anthony Joshua doesn't have the balls to face him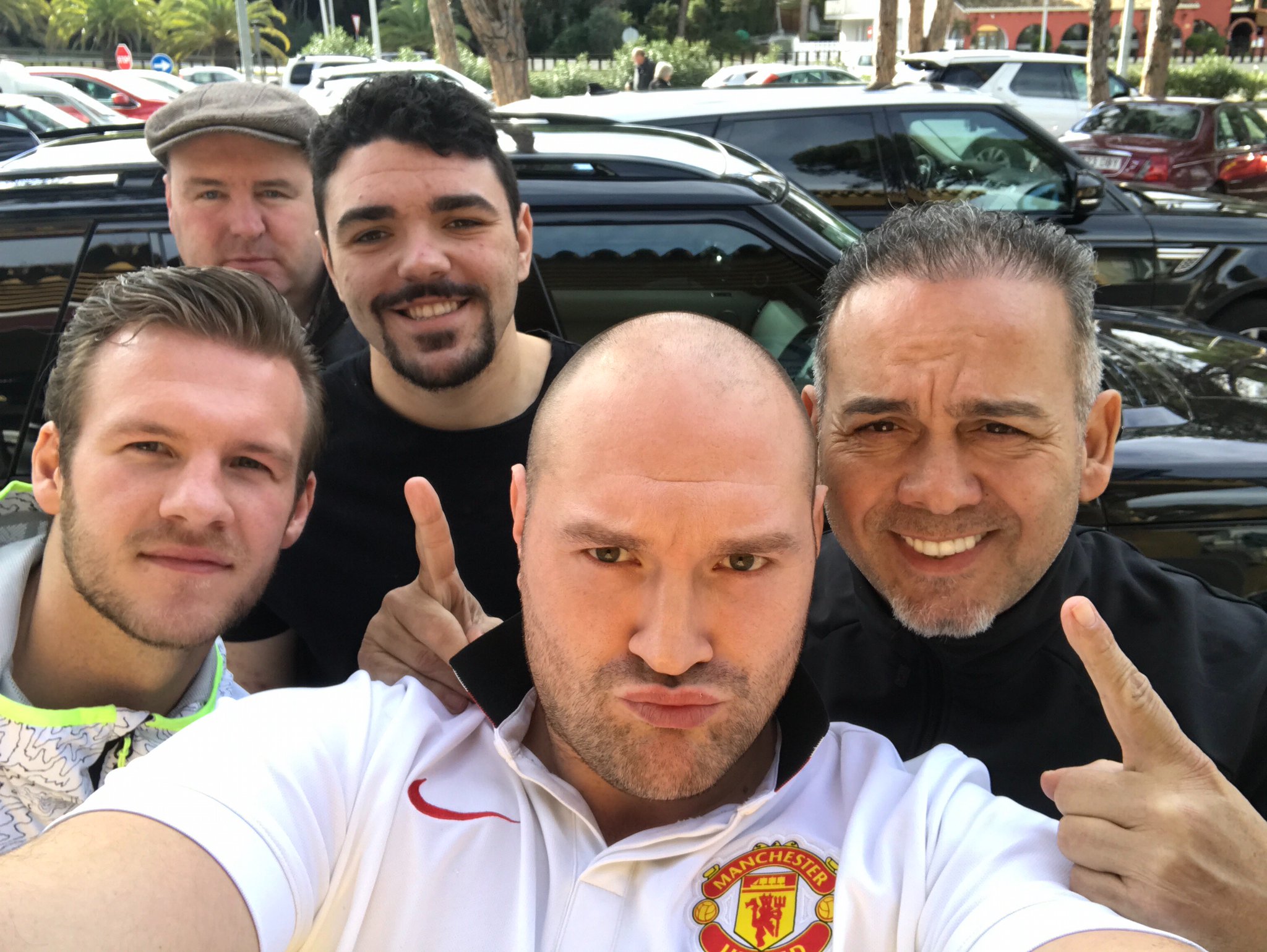 Tyson fury has been away from the ring for more than two years after his drug scandal. He has now been cleared to fight again and is shifting weight fast in his attempt to be crowned Heavyweight world champion once again.
In his latest Twitter rant has claimed Anthony Joshua doesn't have the balls to fight him.
Fantastic first week in camp,
The weight is flying off,
I'm more focused & determined than ever, if @anthonyfjoshua don't have the balls to sign to fight me then I'll be out in late April/Early may,
Feel like I never left!👍🏻

— TYSON2FASTFURY (@Tyson_Fury) January 6, 2018
Fans were quick to share their views:
Refuse to be fearful about what will happen to you. God is faithful and He will take care of you if you trust Him.

— Love Like Jesus (@LovLikeJesus) January 5, 2018
Anthony Joshua's silence towards @Tyson_Fury only tells me he's a shit house! Can't speak unless @EddieHearn is by his side giving him his notes to read. #MediaPuppet #EddiesLittleBoy

— 🇬🇧Dan Kelman🇬🇧 (@DJKELMAN) January 5, 2018
Don't be fooled by this fraud @anthonyfjoshua trying to con the boxing fans, he struggled with a 41yo man in Wladimir after I schooled him! Then made hard work of takam who took fight on 11 days notice, I'm the real Don of the heavyweights if only he had the heart to fight me?

— TYSON2FASTFURY (@Tyson_Fury) January 5, 2018
Fury has claimed he doesn't need a warm up to face the undefeated IBF, IBO and WBA world champion Anthony Joshua.
I'm that good I don't need any warmups I can come off the couch & beat up on @anthonyfjoshua don't run your big arse in the bush,
Let's fight this summer!!! @SkySportsBoxing @SkyUK @boxnationtv @BTSportBoxing @HBOboxing @Showtime @RTLde @ITVSport #GYPSYKING LETS ROCK U BIG BUM!

— TYSON2FASTFURY (@Tyson_Fury) January 3, 2018
Some fans weren't happy with Fury's and think he needs a warm up fight to shake off any ring rust:
But then if and when you get beat your excuse will be because you were out of the ring for so long and how you were rusty no warm up fights. How about you stay off social media and actually give your fans some hope you'll actually comeback instead of all this shit talk

— steven friel (@stevenfriel91) January 3, 2018
Ring Rust Tyson, you definitely need a couple of warm up fights, since you last stepped in the Ring Joshua has had quite a few , the Joshua fight will come, get fit & ready , few warm ups 2019 is the year 👌

— Mason (@ajmason1986) January 3, 2018
Anthony Joshua has yet to respond to the latest Fury Tweets and maybe he won't, maybe he will wait and let his hand's do the talking in the ring. 2018 is an interesting year and who knows we actually might see Fury vs Joshua in a UK mega fight – It's too good a fight not to happen.