Danny Garcia Ready to Put the Keith Thurman Fight Behind Him with Feb. 17 Clash vs. Brandon Rios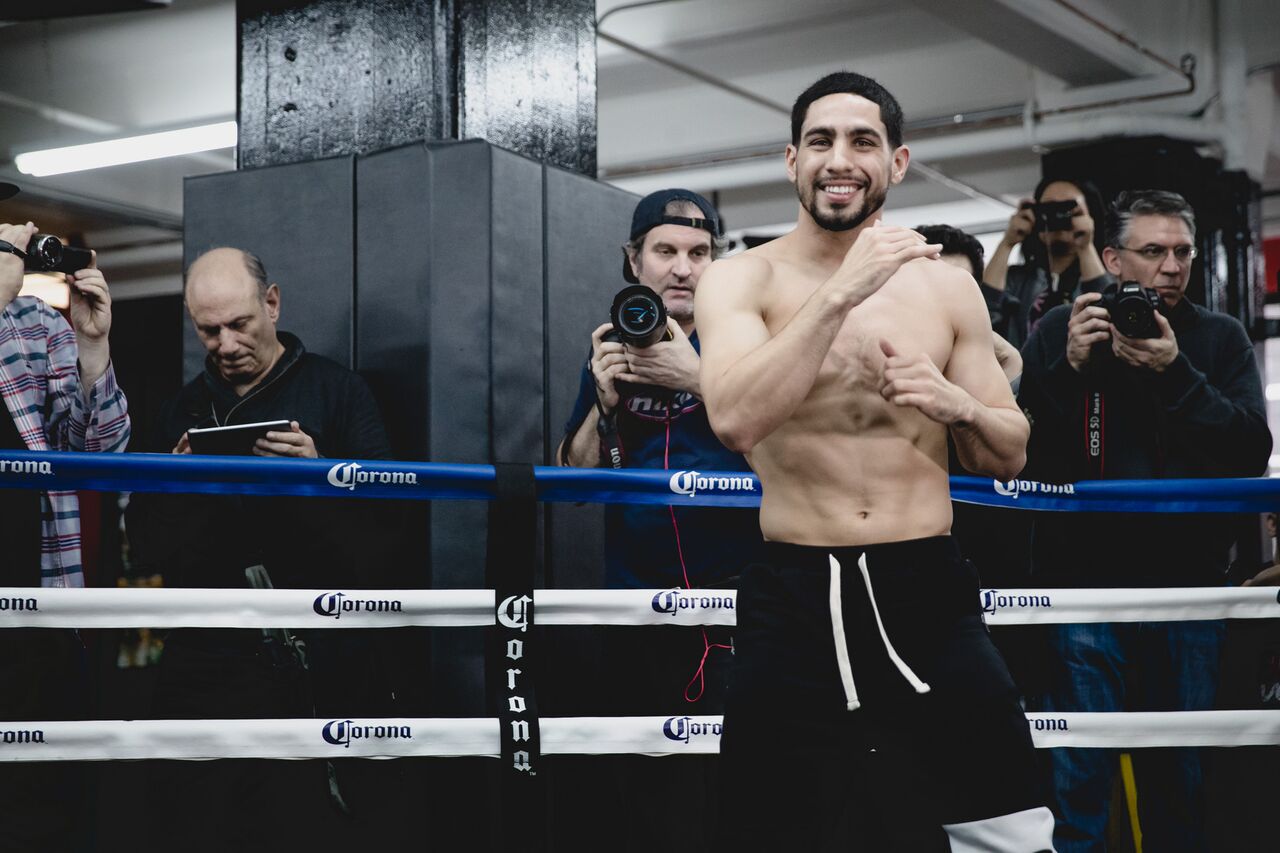 Danny Garcia Ready to Put the Keith Thurman Fight Behind Him with Feb. 17 Clash vs. Brandon Rios
On Feb. 17, two-division world champion Danny "Swift" Garcia will return to the ring when he faces off with former lightweight champion Brandon Rios inside of the Mandalay Bay in Las Vegas, Nev.
SHOWTIME will televise the Premier Boxing Champions telecast, and there will be much on the line for the Philadelphia-born Garcia. This past March, Garcia suffered his only career defeat in dropping a twelve-round split-decision to Keith Thurman inside of the Barclays Center in Brooklyn, New York.
On Tuesday afternoon, Garcia was present for a press conference to announce his bout vs. Rios, and seems ready to turn a new chapter in his career.
"I feel really good mentally and physically right now," Garcia stated from the Conga Room inside of L.A. Live. "My body is rested and ready to have a great 2018 starting February 17. You have to be focused to succeed in a fight like this and I think Brandon Rios knows that. I'm training hard so I hope he is too. I'm never going to take a fight off."
In Rios, Garcia will have an aggressive and offensive-minded fighter in front of his face and he seems to prefer that.
"This is a classic fight of a boxer puncher versus a brawler," said Garcia. "I'm going to be prepared for everything and start 2018 off right. I have to be the fighter I've always been."
Garcia's loss to Thurman saw him take off a notable amount of time and Garcia believes that defeat is behind him.
"I'm healthy and strong and ready to fight," Garcia claimed. "I'm putting the loss to Keith Thurman behind me and moving forward. I have to focus on being Danny Garcia on February 17. I can't press and try to do too much, I just have to get the win."
Garcia remember a few years back when both him and Rios were champions at 135 and 140 pounds respectively, and knows that this is the right time for the bout.
"We were both champions at the same time at 140-pounds and we didn't get a chance to fight then, but it's all about timing in boxing. Things tend to work out and now we're ready to go head-to-head," Garcia said.
The two men faced off with one another after the presser and Garcia believes that Rios has a certain level of respect for him.
"I never back down and I know that Brandon Rios sees that in me," said Garcia. "I always come to fight. It's going to be a great matchup with our styles and our determination."
Rios (34-3-1, 25 KO's) hasn't been as active the past few years, as he beat Aaron Herrera via TKO this past June. Prior to thast, Rios' last fight was a year-and-a-half prior to Tim Bradley, who stopped him in the late rounds.
Garcia insists he will be looking at several tapes as the fight draws near.
"I like watching the last three fights of my opponent," said Garcia. "I think it gives me a good indication of what he's going to look like on fight night. I've been watching tape of my last fight too so we can get a great game plan together."
Garcia spoke on his loss to Garcia and what he learned.
"I felt like I fought a good fight against Thurman," said Garcia. "He didn't really engage. I thought after the fourth round he was basically shadow boxing. I don't blame him because you have to be dumb to stand in front of me. We'll make some adjustments and add to what I already do well."