Are we any closer to seeing Khan vs Brook in 2018?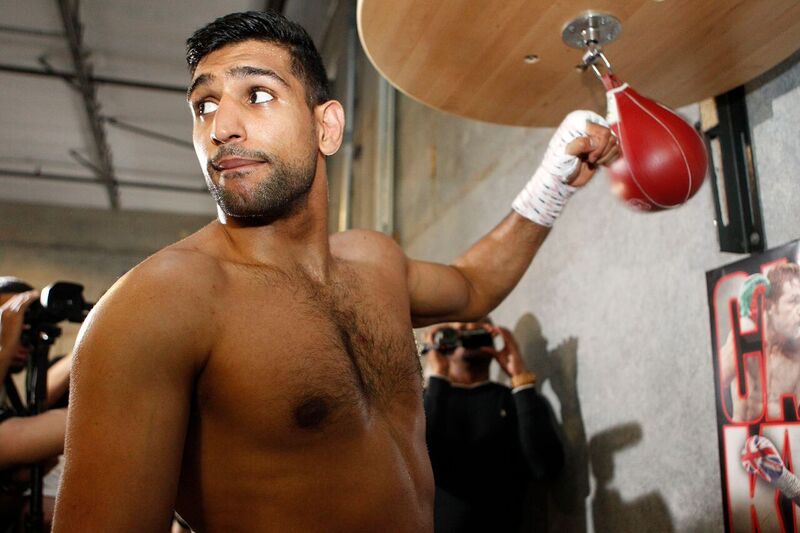 Amir Khan's shock decision to sign a promotional deal with long-time rival Eddie Hearn, had many boxing fans across the country thinking only one thing, could we finally see the long-awaited showdown between Khan and Sheffield's Kell Brook.
A potential fight between these two has been talked about for years, with the pairs rivalry stemming from spars they shared while in the amateur ranks. With Khan claiming he used to "school" Brook prior to winning silver at the 2004 Olympics in Athens.
Numerous times the pair have been in talks, but for one reason or another things haven't progressed beyond this initial stage and it seemed Khan vs Brook would fall into the category of great fights that should have happened, but never did.
Brook has suffered some challenging times over the last two years, with back to back defeats to world class operators Gennady Golovkin and Errol Spence. Aside from the physical damage he has endured to both eyes in theses defeats, it is the psychological damage that will be more worrying to the Brook camp, will he ever be the same fighter again after two tough losses?
Similarly, Khan has not been at his scintillating best in his last few fights, and will be coming of a lengthy layoff. His last fight so him destroyed by Canelo Alvarez inside six rounds, highlighting the same old weaknesses Khan has had throughout his career, most notably his weak chin and desire to engage in a tear up.
With Khan's stint in the jungle restoring his popularity and relevance, he is still a massive name within boxing circles and with the wider public, and no doubt a fight with Brook would capture the nation's interest. Brook himself is also a massive star and regularly attracts huge crowds to his fights.
Even though neither fighter are in their prime, and this fight could be happening three years to late, this fight has the potential to be one of the biggest in British boxing history, and could be closer than ever before.