Bradley Skeete opens up on Jeff Horn swerving him; could a world title fight be on the horizon?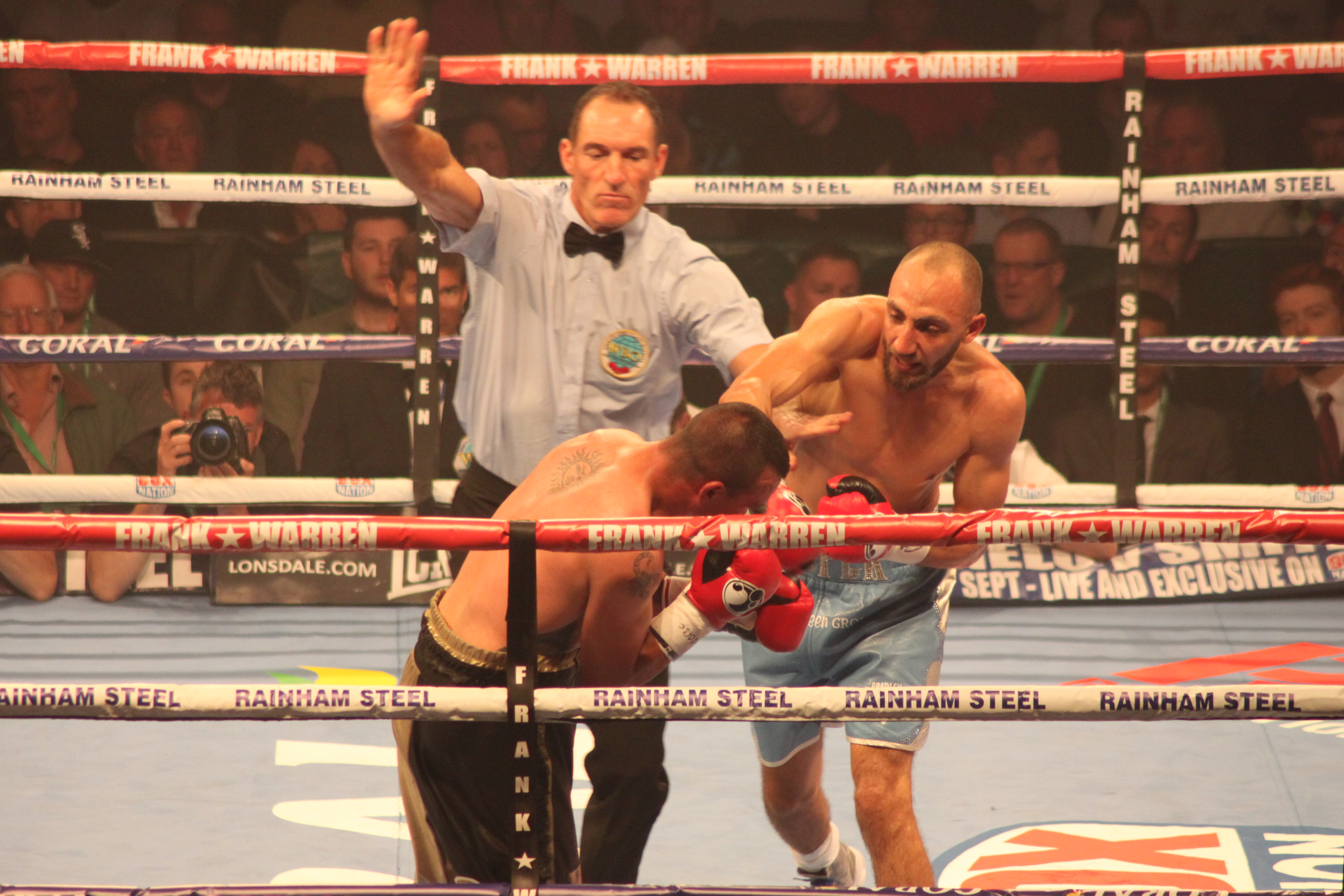 Bradley Skeete's 2017 was a year of mixed emotions. He won the Lonsdale belt outright with two title defences against Shayne Singleton and Dale Evans. But, on the other had he missed out on a world title fight at the end of the year when Jeff Horn chose to instead face Gary Corcoran. A frustrated, Bradley Skeete told Ringnews24.com:
"It wasn't really an active one. It was a good one for me getting my defences in to win my British title outright – I only boxed June and July. It was a bit frustrating and it was close back-to-back fights – It was frustrating.
"I would have liked to be a bit more active and obviously missing out on the Jeff Horn fight at the end of the year was a big downer for me. To sum up 2017 – it was a good one as I won my British title outright and I can look forward to having a big 2018. "
Skeete had two fights in 2017 but he is looking to be more active in 2018:
"I'd like to have three maybe four at the level I need to be fighting at now. I'm not looking to have what I used to have in five or six fights a year. But three maybe four fights a year is perfect for me.
Skeete is schedule to fight on 'The Untouchable' show, presented by Frank Warren which takes place on February 10 at The Copper Box Arena. An opponent has yet to be announced, Skeete commented:
"No confirmed opponent, not that I'm aware of anyway. I know there have been a few names flying around but nothing confirmed – still waiting.
"You know, it's frustrating. Obviously vie been training for a while now and not having no opponent to train towards. It's frustrating for myself. I got to train regardless and whoever they put in front of me, I'll do what I do."
Ringnews24 spoke previously to Bradley Skeete and Manny Pacquiao was his target:
"Yeah, at the time Pacquiao was the champ, he got beat by Jeff Horn. The fight between me and Jeff Horn was close to being done. I agreed all the terms then it was over to him and his camp. They obviously then done there research and decided to look elsewhere and swerved the fight with me.
"Listen, I want the big fights. I think my style gives any of the welterweight's trouble. I'm not saying I'm an elite level fighter but I believe I'm a world class fighter.
"You just got to look at the welterweights there elite level fighters, take Jeff Horn out of the equation – I believe I beat him. The other champions Errol Spence Jr and Keith Thurman there elite level. I'm not ready for that elite level but I can mix at world level and I'm sure I will get there one day."
In a press release Skeete stated: "He [Pacquiao] is fighting Jeff Horn and I would beat Jeff". A surprised Skeete added:
"I was surprised. I was surprised because I didn't think Jeff Horn would beat Manny Pacquiao. But, it's not the Pacquiao of late. I'm so glad we spoke and done the interview before because it's not like I'm jumping on the band wagon of Pacquiao getting beat.
"I believe I would of beat Pacquiao on that performance – I would of beat him, he's not the Pacquiao of late. Him losing to Jeff Horn, I know it was controversial but Pacquiao losing shows he was on the slide and that's why I genuinely believe my style would of beat him. "
Skeete has yet to be involved in a huge world title fight but has respect for some of his fellow fighters:
"I'd like to be [world title fight]. I'd like to say the champions are elite level fighters. Regarding Jeff Horn – I don't see him as elite level. He's fighting Terrence Crawford and he's another elite level fighter now moved up to the 147 division. So were looking at all elite level fighters and you know what if the opportunity comes, I wouldn't be turning it down.
Fighting and winning a world title for the first time is a huge ask and not all fighters are successful as Gary Corcoran recently found out against Jeff Horn. But, a determined Skeete looks forward to that challenge:
"It would be a huge ask to fight one of the elite level guys. Looking at them all [world champions] Horns the one I would want. I'm ranked highly with the WBO – I'm number 3. I've got the highest ranking with the WBO. I believe he's the one there for the taking
Skeete has found fights hard to come by and believe he is being avoided:
"I believe so, yes. Jeff Horn avoided me. They said I've a boring style, this and that, but I generally believe they looked at me and knew I was an awkward style for him. They looked elsewhere, they knew I would have given him trouble and they avoided me – they swerved the fight. "
Finally, Skeete had a message for his boxing fans:
"As always I really appreciate their loyal support for coming out each time to support me and watch me fight. I know it's been frustrating as my hands not really been active. This year hopefully we have a big year and we crack on and hopefully get that big dream of fighting for a world title. "