Taking it Easy is not an option (Little Big Men: Taha Mirhosseini vs Darryl Sharpe) Can the beast from the east blunt the Razor?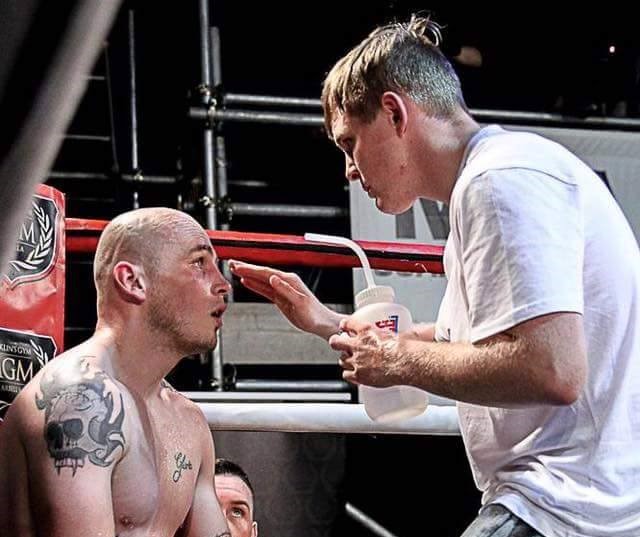 The Village Hotel Bury is the location that big punching Taha Mirhosseini meets former Area Champion Darryl Sharpe for his first professional bout. The big talking Iranian could have made an easier start but has stated that he has the talent and desire to take on challenges in each of his fights.
Taha has been boxing from the age of 19 and started out in Iran where he took part in around 25 bouts, he became area champion and partook in qualification for the National Iranian team. Upon arriving in the UK in 2010 he started attending Northside Amateur boxing club under the tutelage of coach and now manager Joe Pennington. There was a brief amateur career where he contested the Northwest Title against team GB's John Knewell (a bout he lost on points). Taha concentrated on home life for a while before the call of the ring reached out to him and he and his coach decided to turn Pro, whilst many debutants may have rather faced anyone else, Taha is relishing the opportunity to show his skills replying that whilst he respects the man known as Razor he does hold a losing record and that will be the outcome on the 16th Feb. In Taha's own words 'my management.
The big Iranian has faced a lot of struggles in his life but is determined that with boxing he has found a calling, he has stated that he'll leave his management to guide his career but he'll take on anyone, keeping tight lipped on who he sees himself in with in the future he did say that 'nothing can keep me chasing my dreams and goals, I am focused on this fight and am giving it my full attention, I look forward to giving the fans something to shout about and fighting in style. Darryl has my respect as a fighter and I wish him good luck but the night is mine.'
Darryl as always laughed off the pressure as he assured me that Taha has no idea what is in store for him wants he steps through the ropes, 'he can do all the sparring he wants but I'm on top of my game and difficult for anyone to cope with, regardless of what my record may tell you', the laid back tough man from middleton gives me a fierce stare as he told me not to bet against the knockout and that he was once again going to upset the people that more often than not write him off before he's even in the ring.
If you haven't seen 'Razor' before and just go off the fighters record then your missing a treat as he has all the top qualities you expect from a top domestic level operator alas he lacks the luck required sometimes. One thing's for sure this is shaping up to be a very tasty bout and both lads could prove a handful on the night and the bout itself could usurp some of the title fights taking place and become bout of the night.