How does Liam Williams return from his back-to-back defeats to Liam Smith?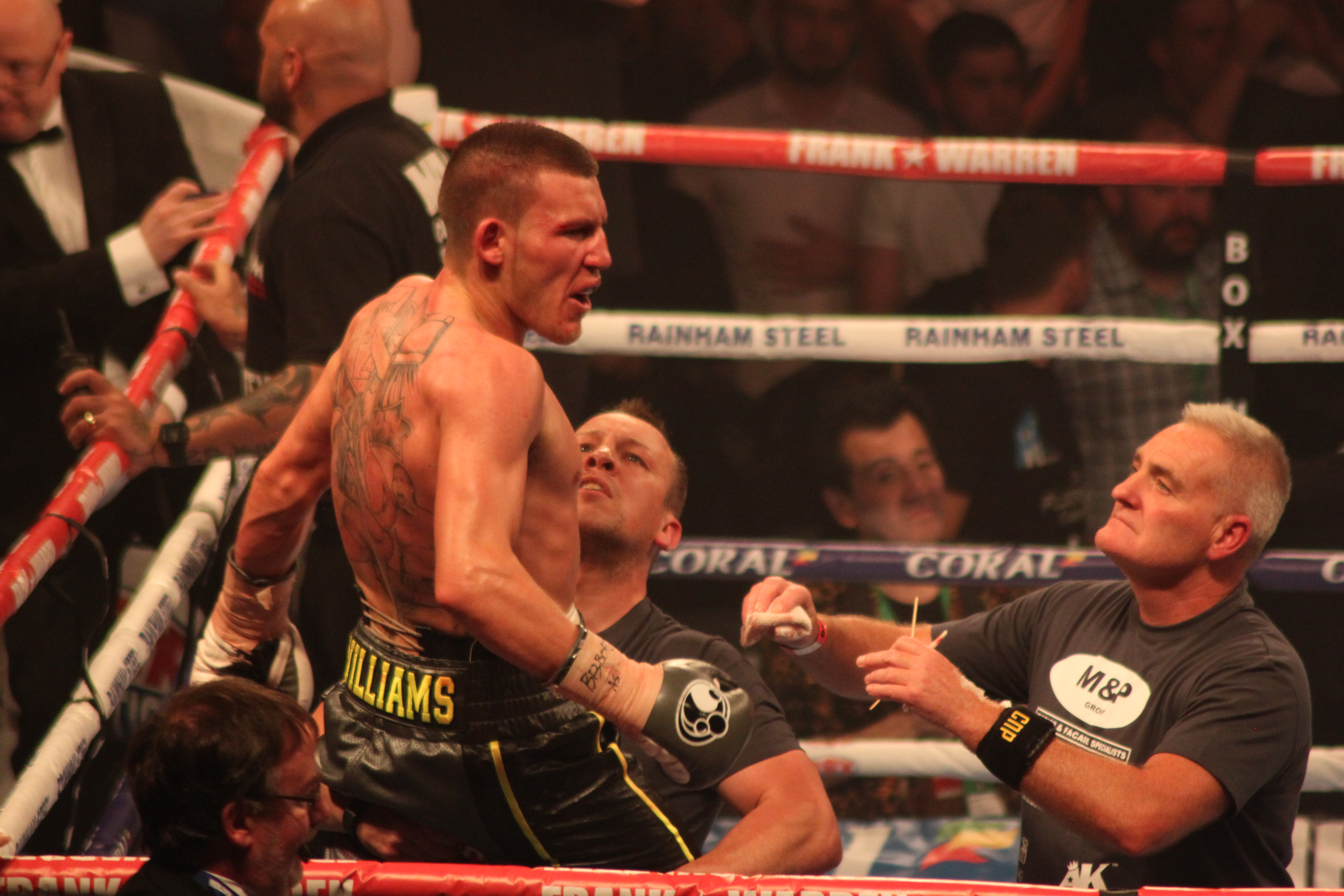 Liam Williams suffered back to back defeats against Liam Smith in 2017, looking ahead to 2018 how does he come back and what would be his best route?
First of all, losing to Smith should by no means derail his career. The original fight was controversial with most people (including all 3 judges) having Williams up at the point the fight was stopped by his trainer Gary Lockett due to a cut caused by a clash of heads with Williams claiming Smith caused it intentionally. The 2nd was a majority decision with 1 judge scoring it a draw. Also, it's not as if Smith is not a quality operator with the only fight he's lost being to the elite level Canelo Alvarez.
Looking at the positives this was the first time that Williams has gone 12 rounds so he will have learned a lot from both fights but particularly the last one. Having previously been WBO European Champion as well as Commonwealth and British Champion Williams would and should class himself as a world level fighter. He has already stated his desire to have a 3rd fight with Smith, hopefully this time for a World Title. Williams is only 25 and has won 16 of his 19 fights with the only defeats on his record being to Smith, he also fought the enigmatic Tyan Booth which was scored a technical draw again due to cuts.
Williams has a history of hand problems and again sustained damage to both hands in his fight against Smith in November, this has meant that he will need a few months off to recover. He is however looking towards a European Title shot this year possibly in Cardiff. Stepan Horvath is the current WBO Champion who Liam has previously beaten when he won the title himself so this could be one option. Sam Eggington is also moving up to 154 lbs and this would be an entertaining match up as neither boxer really takes a back step.
Liam would possibly view himself as a level above Eggington so may not see that as a fight worth the risk especially with European and World Title fights being more on his mind. Other potential options that may be attractive are Maxime Beaussire the current EBU Champion who has only been defeated once himself. Another great fight would be Austin Trout, the highly experienced American who is coming off back to back losses himself to Jermall Charlo and Jarret Hurd both for the IBF version of the World Title and looking to get back into contention with his next fight currently scheduled for mid-February. Other Americans that could be worthy of contention would be Ishe Smith or the veteran Cornelius Bundrage as both would help his profile in the lucrative USA markets.
Certainly his knowledgeable trainer Gary Lockett thinks Williams is destined for title glory and was unlucky on the night in the last fight, also with the strength of Frank Warren behind him there will surely be more big title fights on the horizon.