Errol Spence Jr: In a perfect world I'd be unifying with Keith Thurman this year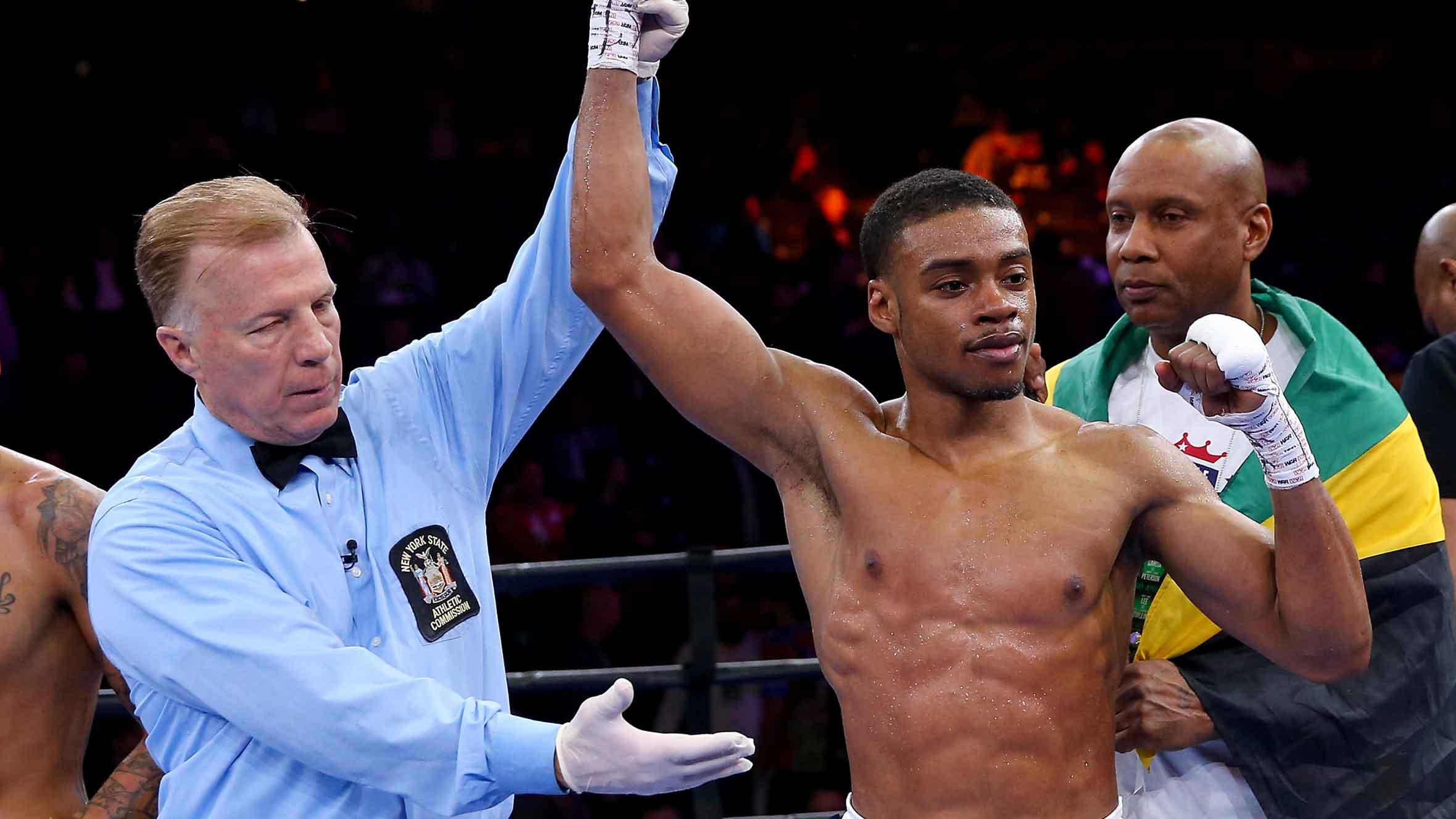 Undefeated welterweight world champion Errol Spence Jr. and two-division world champion Lamont Peterson faced off Thursday at the final press conference before they enter the ring Saturday, January 20 in the main event live on SHOWTIME from Barclays Center, the home of BROOKLYN BOXING®, and presented by Premier Boxing Champions.
The SHOWTIME CHAMPIONSHIP BOXING telecast begins at 9 p.m. ET/6 p.m. PT and features unbeaten lightweight world champion Robert Easter and former world champion Javier Fortuna, who met face to face for the first time on Thursday.
Competing in SHOWTIME CHAMPIONSHIP BOXING PRELIMS on Saturday will be unbeaten light heavyweight Marcus Browne and once-beaten Francy Ntetu, who meet in a 10-round bout, plus undefeated heavyweight Adam Kownacki and once-beaten Iago Kiladze, who step into the ring for a 10-round affair.
Tickets for the live event, which is promoted by DiBella Entertainment and TGB Promotions, are priced starting at $50, and are on sale now. Tickets can be purchased at ticketmaster.com, barclayscenter.com, at the American Express Box Office at Barclays Center or by calling 800-745-3000. Group discounts are available by calling 844-BKLYN-GP.
Here is what Errol Spence Jr had to say Thursday from the Dream Hotel Downtown:
"This fight means everything to me. I still have a chip on my shoulder. I want to be the last man standing. I want to beat the top fighters in my division. Lamont is the one standing in front of me, so it's fight time.
"I think it's going to turn into a war. A lot of people have thought this would be an easy fight for me. But if you follow Lamont Peterson, you know this will be tough. He's always in great shape and has a lot of skills. IT might be a dog fight and that's what I wanted. He's the guy who wanted to fight and I said of course. It's going to be a rugged fight. Later on in the fights, he always gets rough and stands toe-to-toe.
"There might not be a lot of talking and bad blood between us, but you know that the two of us always give a great fight for the fans.
"I had to wait for my title defense and then I had a lot of guys not answer the call for this fight. I have a belt and I still have to call these other guys out. Lamont Peterson answered the call like a real fighter.
"In a perfect world I'd be unifying with Keith Thurman this year. I'm going to fight three times this year though. You don't get time back. I'm ready to strike now.
"I'm just excited to fight. I like to fight. I can't wait to be in front of those bright lights in front of the fans. Brooklyn is a great place to fight and my family from the area can come see me live. I can't wait to display my skills.
"A true champion can't fight everybody who calls them out, it's still a business. But a true champion fights other champions, especially when they're available. You can't avoid questions and try to delay a fight. You fight the next champion that's available, that's what a true champion does."