Robert Easter Moves Career Forward After Overcoming Javier Fortuna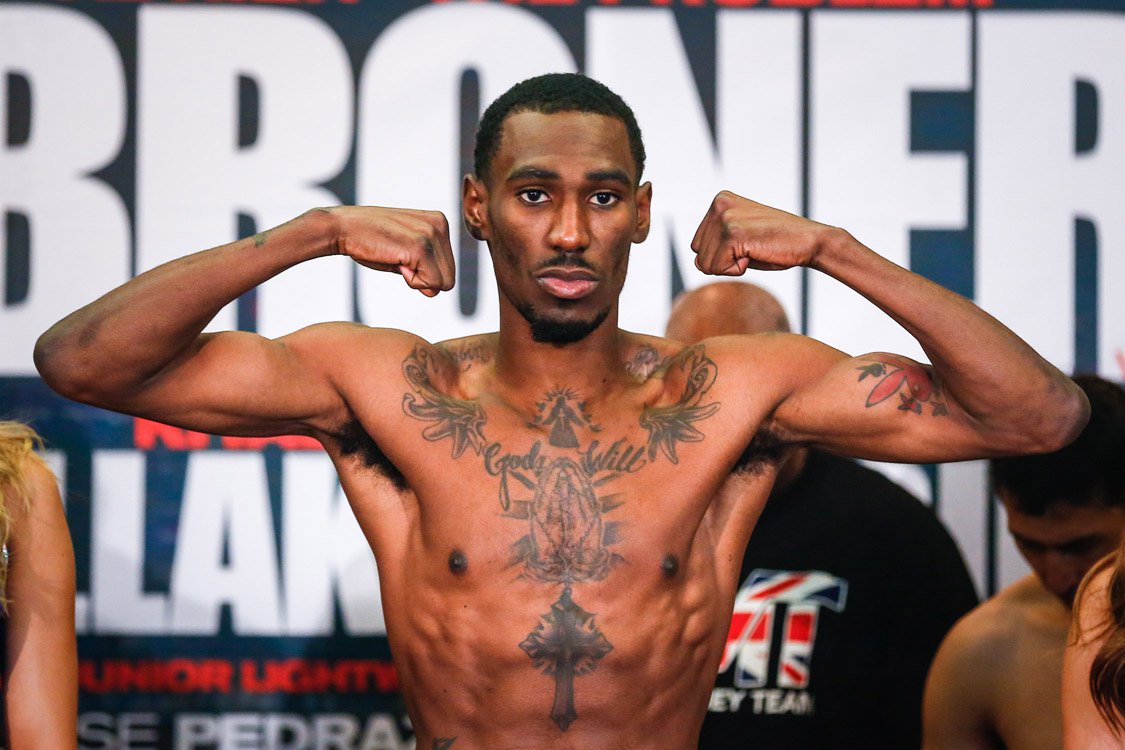 On Saturday night, from the Barclays Center in Brooklyn, New York, and aired on SHOWTIME Championship Boxing, IBF lightweight champion Robert Easter (21-0, 14 KO's) earned a split-decision victory over former junior lightweight champion Javier Fortuna (33-2-1, 23 KO's) in a bout that served as the co-feature to Errol Spence's victory over Lamont Peterson.
After 12 rounds, two judges favored Easter 115-112 and 114-113 while the third had Fortuna ahead 114-113. The action was a bit tense early on, as it was obvious that Fortuna, who was unable to win the title due to not making weight on Friday, was still a very game opponent. Easter had a big advantage in size but wasn't able to properly distance himself early on.
Fortuna lost a point in the second round for hitting behind the head, and without that deduction the fight would have been a draw. Things appeared to be very close early on, and, if anything, it was the work-rate of Easter that appeared to give him the edge in some of the rounds.
Easter landed 120 out of 383 punches (31%) while Fortuna was 113 out of 441 (26%).
"It was a tough fight, he's a former world champion for a reason," Easter told SHOWTIME analyst Jim Gray afterwards during the post-fight interviews. "We made it tough trying to counter punch. He wasn't throwing much and it made it difficult for me to chase this guy around."
It was obvious that Easter was frustrated with how the fight played out, as he was seeking a far more definitive victory.
"I couldn't get the knockout but we got the win and that's all that matters," said Easter. "I knew he was going to run once he felt my power. He just wanted to grab and hold the whole fight."
Prior to the fight, there were hopes that Easter could face off with either WBC lightweight champion Mikey Garcia or WBA champion Jorge Linares.
"I want to fight the champions and unify these belts. Fights like these aren't in my game plan. I'm ready for Mikey Garcia and Jorge Linares to sign the contract," said Easter, who reaffirmed his intentions with such a statement.
However, not everyone was happy with the result. Speaking afterwards, Fortuna offered his thoughts.
"The public knows what happened here. They booed because they know that I won this fight," Fortuna stated vocally.
And despite missing weight for this fight, Fortuna is adamant about a rematch between him and Easter.
"If he's a man let's fight again at 135-pounds," said Fortuna"I will definitely make the weight. I didn't give myself enough time to train."
Not sure where both men go from here but Easter is still one of the sport's upcoming champions while Fortuna doesn't lose too much stock either. Easter vs. either Garcia or Linares would definitely be fun.