Barry Jones's, Billy Joe Saunders vs Martin Martin Murray Prediction; All roads lead to GGG or Canelo for Saunders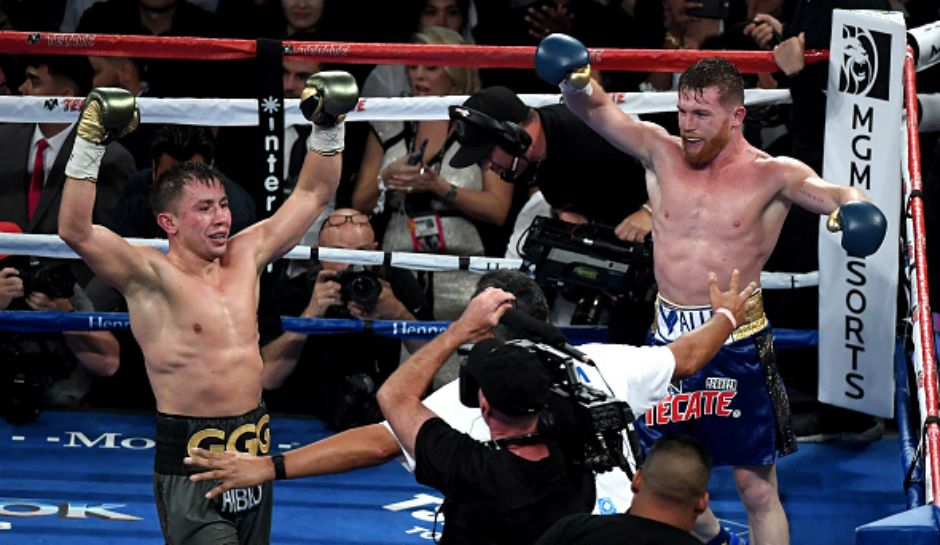 Billy Joe Saunders defended his WBO world title in dramatic style when he handed a boxing lesson away from home in David Lemieux's backyard.
The performance came with lots of plaudits from boxing experts and fight fans across the world. On that showing Saunders on top form could cause the best fighters in the middleweight division serious problems and some exciting challenges lie ahead.
Next up for Saunders is St Helens, Martin Murray who boasts a record of 36 wins, 17 KO's, four losses and one draw. Murray brings a wealth of experience going into the fight having been in several world title fights against some quality opposition.
BoxNation commentator Barry Jones spoke to Ringnews24 about the fight:
"Billy wins – I think it's probably not the wrong time for Martin. The last [world title fight] and end of his career you'd of thought by now. Five world title shots, it's probably a record in British boxing off the top of my head – can't think of many boxers that's had that many shots. He should be a world champion certainly for me he beat Sergio Martinez and the Felix Sturm fight was close.
"I think Martin's underrated, he's big and he's strong especially at middleweight, if he can make middleweight healthy.
"I think Billy showed again in December that when he is fit and focused his movement is up there with the best – he really is. I think that movement on the foot and spinning on the target and fast hands will be enough to beat Martin Murray probably in the end quite convincingly on points "
Victory against Murray could potentially set-up a fight between Saunders and the winner of Gennady Golovkin and Canelo Alvarez. A fight that may be hard to make due to the amount of money involved as every percentage could be worth hundreds of thousands or more.
"All roads lead to GGG or Canelo – I think he'll get the winner, they'll get the winner. The problem you'll get if Canelo gets the win that's a harder fight to make. Because, he doesn't need Saunders, he doesn't care about Saunders – I don't think, he's the cash cow and whoever he fights will do big numbers. I'm not saying he won't want to fight Billy Joe, for sure, he will fancy beating him and he'd be favourite.
"If Golvokin wins he'll have won all four belts and I think he'd relish the Saunders challenge. I think he'd probably think he can walk through Billy and I think that fight can be made possibly and probably in the UK.
"If he were to get Canelo, then that would defiantly go to Las Vegas. Again, it will be money and I think Billy might, to be fair price himself out of it. He'll probably want to try get as much as what Canelo's going to get and that will not happen."