British fighters to look out for in 2018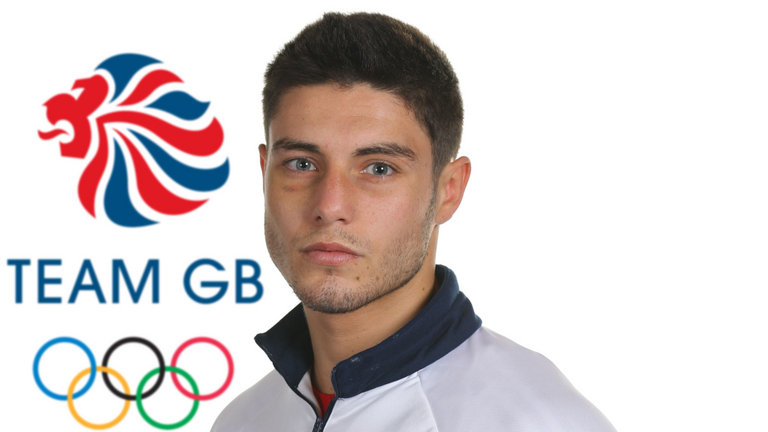 Josh Kelly
There has been a tidal wave of plaudits flowing in the direction of 23-year-old Kelly already, from fans, media and promoter alike. No doubt the 2016 Olympian is looking the part so far with his flashy combinations, classy punch picking and athletic abilities which have seen the Sunderland welterweight likened to Naseem Hamed, Pernell Whitaker and even Vasyl Lomachenko. Some of the lofty praise is over the top for a youngster who has only fought five times and has yet to meet anything resembling a stiff test. He can only beat what's put in front of him, however, and so far he's been doing that in an impressive manner.
Lyndon Arthur
Nine wins out of nine and seven knockouts on the slate has alerted some of the British boxing domestic scene observers to the presence of this 26-year-old light-heavyweight prospect. The Manchester puncher has yet to face an opponent with a winning record, so time will tell on his true potential but Arthur has certainly been managing to put away all manner of opposition at these embryonic stages of his career.
Zelfa Barrett
Three years as a pro and 19 wins out of 19, this could finally be the year that 'Brown Flash' pushes on and starts to cash in on the praise he's been receiving in many quarters, especially from those in the know on the North of England fight scene. Barrett knocked out Chris Conwell last October to claim his first title – the English super-featherweight strap. Prior to that, fans may had seen him in an enthralling slugfest with Eusebio Osejo on a BoxNation show. Zelfa's uncle and trainer is Pat Barrett who was a quality fighter in his day as well. Nicknamed 'Black Flash', Pat won British and European titles during his seven-year career that stretched from the late eighties to early nineties.
Jack Massey
Ranked number seven in BoxRec's British cruiserweight rankings, 13-0 Massey is steadily increasing his reputation since turning pro in 2013. The Derbyshire prospect goes by the ring moniker 'One Smack' which rhymes with Jack I suppose but is not quite as catchy as, say, Keith Thurman's 'One Time'. No matter, Massey has just under a 50% KO ratio and claimed the vacant (naturally) WBC Youth Silver cruiserweight title in 2015 after forcing Gogita Gorgiladze to retire in the fifth round. Massey has a deceiving baby-face and is only 24 years of age but clearly has a sturdy look about him and his progress will be interesting to follow.
Luke Watkins
Swindon's Watkins has been quietly going about his business but the 28-year-old now boasts a 13-0 (9) record and holds the Commonwealth title. Speaking on a Sunday evening to the Boxing Asylum podcast, Watkins said he plans on winning the British title (he has holder Matty Askin in his sights) and then aspiring to higher honours. A sizzling one-punch knockout over Dublin's Ian Tims in Belfast, combined with sustained punishment wins over Robin Dupre and Mike Stafford, proves that he has genuine power and can break opponents down through a variety of methods.
Lewis Crocker
Belfast born and raised, Crocker is already gathering a bit of buzz after some extremely heavy-handed displays on big show undercards. Lewis is trained by former fight duo Dee Walsh and Ray Ginley who both retired undefeated and they have been guiding their protege in the right direction so far. The 21-year-old has yet to hear the bell for the third round and when I asked him after his most recent win in the SSE Arena whether the plan was to bring in some more sturdy opposition he directly replied, "No one is standing up after they take that left hook." Fair enough!