Barry Jones's, Lee Selby vs Josh Warrington Prediction; Fight could potentially happen at Elland Road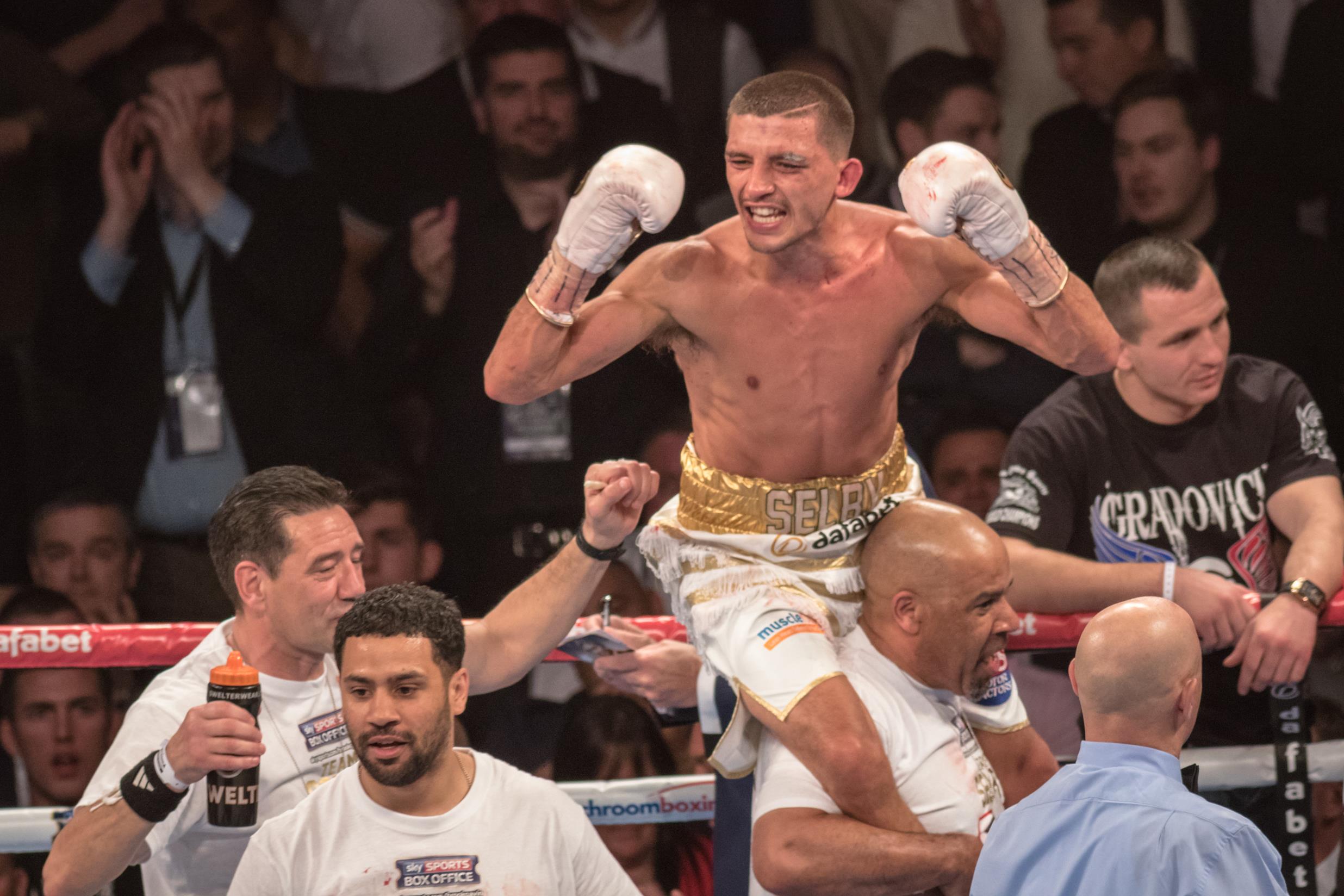 Lee Selby will put his IBF World Featherweight Title on the line against underdog, Josh Warrington on May 19th.
It is rumoured the fight will take place at the home of Leeds United's, Elland Road. A venue for the fight has yet to be announced.
Selby has defended his title five times and will be looking to continue this against Warrington. Failure to do so would be a major setback in his career as huge pay days lay ahead for the Welshman.
Warrington is yet to taste defeat in his career and has beaten everyone he has faced in 26 of his fights. He will be looking to win the IBF title to push his career onto the next level, and victory against Selby would do that.
BoxNation commentator Barry Jones spoke to Ringnews24 about the fight:
"Lee Selby wins – I say that hoping I don't sound Welsh biased, but I do. Again he didn't look great in his last fight and there are three feathers under boxing with BT and the minute, Warrington, Frampton and Selby – Warrington was the one that looked the best out of the three.
"I think he's an exciting fighter Warrington – he sells a bunch of tickets. He deserves his world title shot because he's had a really good running, good fights that have stand him in good stead.
"I think Lee Selby is class, I really think he is. Listen he's erratic, he can look the best fighter on the planet one day and he can look an awkward so and so the next. He's beatable but I think Warrington is pretty much a relatively straight forward puncher and although he is effective at doing that, I think he's made for Selby.
"I think he goes to Leeds – it's probably going to be announced this Wednesday. I think it goes to Leeds, I don't know whether it goes to Elland Road but it goes to Leeds because he's going to sell tickets. And as good as he is he can sell tickets amazingly, I don't understand why.
"I think Selby wins quite comfortable. I don't think he gets the stoppage. Warrington is tough and he'll make him work for it – I think Lee wins nine out of 12 rounds in that fight."
The fight the British public are eager to see is Lee Selby vs Carl Frampton. The fight for one reason or another has failed to materialise leaving boxing fans disappointed.
Lee Selby spoke to Ringnews24 about wanting Carl Frampton after Josh Warrington. Barry Jones hopes the fight can happen but sees potential stumbling blocks with the venue:
"I think it could happen, I think it should. It all depends on how well Lee looks against Warrington. Even though he's got the world title, it's how well he looks against Warrington. If he looks supersonic against Warrington then I think that's a big fight.
"But Lee's got to know he's got to travel every time. He's got to go to Belfast and that would be an outdoor fight in the summer – will the summer be too soon? That's the problem. It's too big a fight for Frampton to have indoors. Are they going to do another thing like Titanic where they have an outdoors and just go to the stadium for the fight – I think that's too much money to spend to be honest.
"If it doesn't happen they will drag it on and maybe Frampton will look at try get a world title over in the states. I think it's a fight that will happen, it has to. At the minute promotional things bold well because there all fighting on the same channel at the minute which always helps. "
Barry was quick to point out Frampton, Warrington and Selby aren't the only fighters British in the featherweight division and Scott Quigg has a world title fight coming soon.
"Listen, Scott Quigg is boxing for a world title now against Oscar Valdez. You don't give him much of a chance to win but who would have thought Scott Quigg was a world champion in the first place. You wouldn't have thought he would have won a world title but he did. He's a tough strong guy, competitive and if he can pull that out of the bag then there's options there – money and PPV is a big draw for any fighter. We'll see about that, but Selby and Frampton is a far more attractive fight than Selby and Warrington."