Barry Jones's, Carl Frampton vs Nonito Donaire Prediction; Victory could lead to world title fight against Selby or Warrington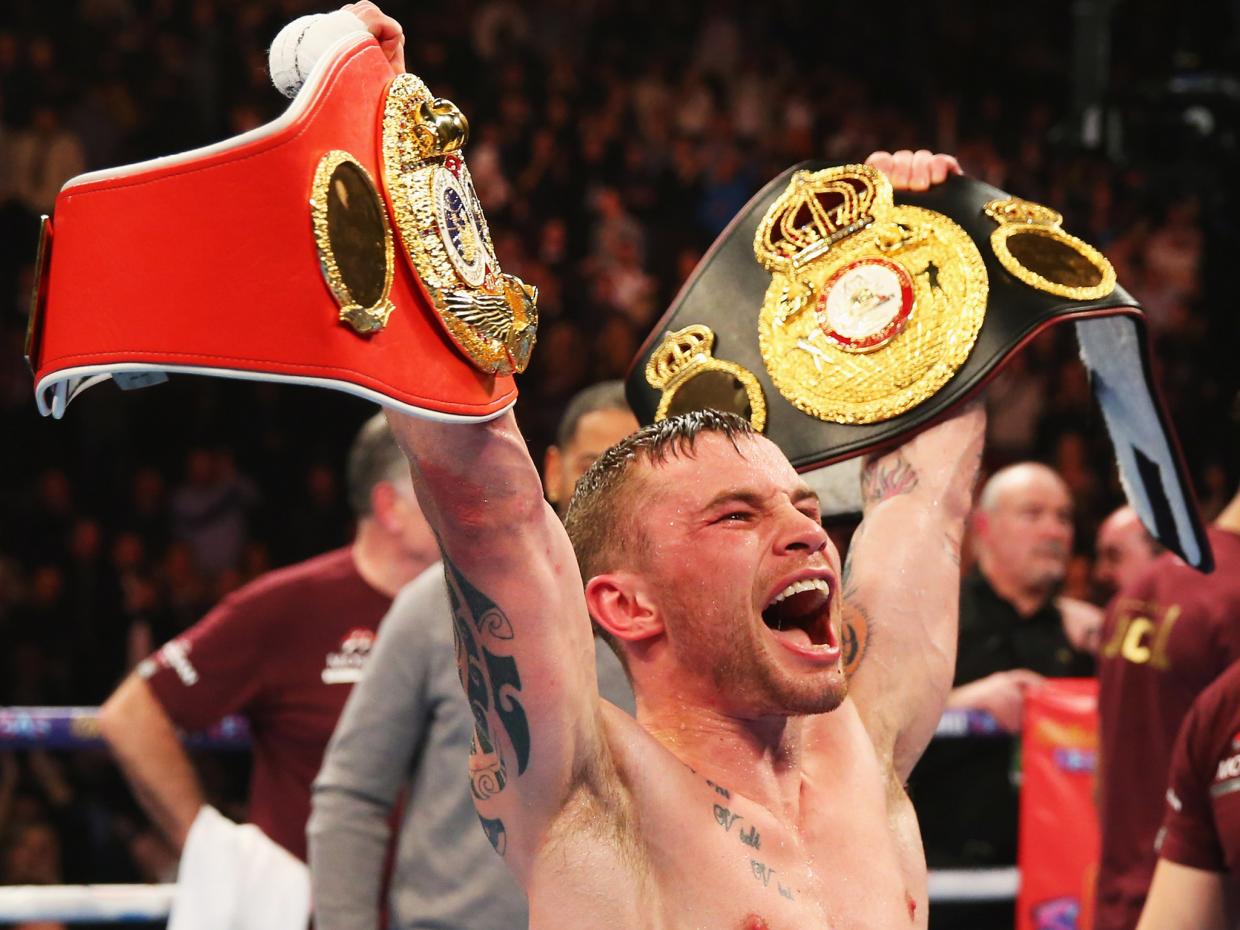 Carl Frampton takes on Philippine boxer Nonito Donaire on the 21st of April at The SSE Arena, Belfast.
Both fighters are former world champions and will be looking for victory to help them towards another world title opportunity.
Frampton comes into the fight as the home fighter and boasts a record of 24 wins, 14 KO's and one loss. Donaire maybe the older man at 35-years-old but brings a wealth of experience and the former four weight world champion could prove a stern test.
BoxNation commentator Barry Jones spoke to Ringnews24 about the fight:
"Frampton wins – I don't think he was stellar in his last performance. I think Donaire will go over there with confidence from that. Even though Donaire might be a little taller, its natural size, I think Frampton's a much bigger fighter than Donaire.
"Donaire is a future hall of famer for sure; it's a good fight for Carl, It's a ballsy fight. The winner of that could be in a world title fight next, with the winner of Lee Selby-Josh Warrington. It's a risk, it's an educated risk. He has to box smart and not try too hard to try and finish Donaire because Donaire is tricky. And if he's looking for the knockout and he jumps in with a surprise attack, then you might find yourself on the floor.
"Carl is a better fighter than people give him credit for and if he's on game and on song then he handles Donaire in the end quite comfortably. After a few close rounds, if he can get into his rhythm then he can handle Donaire quite easily in the end."
The fight the British public are eager to see is Lee Selby vs Carl Frampton. The fight for one reason or another has failed to materialise leaving boxing fans disappointed.
Lee Selby spoke to Ringnews24 about wanting Carl Frampton after Josh Warrington. Barry Jones hopes the fight can happen but sees potential stumbling blocks with the venue:
"I think it could happen, I think it should. It all depends on how well Lee looks against Warrington. Even though he's got the world title, it's how well he looks against Warrington. If he looks supersonic against Warrington then I think that's a big fight.
"But Lee's got to know he's got to travel every time. He's got to go to Belfast and that would be an outdoor fight in the summer – will the summer be too soon? That's the problem. It's too big a fight for Frampton to have indoors. Are they going to do another thing like Titanic where they have an outdoors and just go to the stadium for the fight – I think that's too much money to spend to be honest.
"If it doesn't happen they will drag it on and maybe Frampton will look at try get a world title over in the states. I think it's a fight that will happen, it has to. At the minute promotional things bold well because there all fighting on the same channel at the minute which always helps. "