Unbeaten amateur standouts square off in Xcite Fight Night semifinal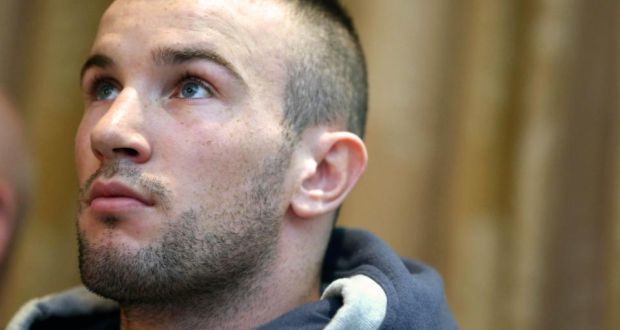 John Joe Nevin, who won a silver medal for Ireland in the 2012 Olympics, returns to Philadelphia for the second time when he boxes four- time Canadian national amateur champion Alex Torres Rynn in the eight-round lightweight semifinal on Friday, March 9, as part of Xcite Fight Night at Parx Casino®.
The seven-bout card is headlined by junior lightweights Avery Sparrow, of Philadelphia, and Jesus Serrano, of Nogales, Mexico, in another eight-round contest.
Nevin, 28, of Mullingar, Ireland, has compiled his 9-0, 4 K0s, record in eight different cities: Boston, MA; Winston-Salem, NC; Dublin, Ireland; Brooklyn, NY (twice); Springfield, VA; Hammond, IN; London, England, and Philadelphia.
Rynn, 31, a Mexican native residing in Calgary, Canada, is 6-0, 4 K0s, and will be fighting for the first time in the United States. He has boxed four times in Canada, twice in Mexico.
"I'm really excited about the opportunity to fight at Parx Casino®," Nevin said.. "Philly has been my second home where we always get a great Irish following. We expect a great atmosphere and a great fight. This guy is talking trash already. We have two unbeaten fighters but I intend to ruin his record. This will be a great show to kick off St. Patrick's season. I appreciate Joe Hand Promotions giving us the opportunity to bring out the Irish and fight on the fight Parx show."
When Nevin fought in Philadelphia in August, 2016, he was well-received by the crowd. With Bensalem just a short distance away from where he stays, another great turnout is expected from the Irishman's fan base the week before St. Patrick's Day.
As for Rynn, he is not worried about fighting Nevin on the road.
"I'm excited to fight in the historic fighting city of Philadelphia," Rynn said. 'Don't be surprised if my fight with John Joe is the Fight of the Night. And don't be surprised if he tastes the canvas."
The underard is packed with local talent: Lightweight Jerome Conquest; junior middleweight Isaiah Wise; welterweight Marcel Rivers; junior welterweight Nahir Albright; lightweight Gerardo Martinez.
ABOUT MARCH 9
The March 9 card will consist of seven fights beginning at 7:30 p.m. Doors open at 6:30 p.m. The card is promoted by Joe Hand Promotions. This event is only for adults age 21 and older. Tickets priced at $50, $75 and $100 are on sale at Joe Hand Promotions (215-364-9000) and also online at www.joehandpromotions.com. You can also purchase tickets from the Hold My Ticket Call Center at (1-877-466-3404) and at www.parxcasino.com
ABOUT PARX CASINO®
Parx Casino® is owned and operated by Greenwood Racing, Inc. Parx Casino® is conveniently located 20 minutes north of center city Philadelphia, I-95 exit 37 or PA Turnpike exit 351 (westbound), exit 352 (eastbound) onto Street Road in Bensalem. Parx features over 200,000 square feet of gaming; over 3,300 slot machines and 133 live table games; a private poker enclave with over 80 poker tables; live racing & simulcast action; Parxgrill, an upscale signature restaurant; Liberty Bell Gastropub, farm-to-fork inspired menu; Foodies quick service dining; Chickie's & Pete's Crab House and Sports Bar; 360 bar and live music venue; Jax sports bar; Circle Bar; Bambu Noodle House; Earl of Sandwich®; Xlounge, ultramodern luxury lounge; the Xcite Center, over 1,500 seat live entertainment venue and complimentary parking for 5,000 cars. For more information on Parx Casino®, visit www.parxcasino.com.