Does Joseph Parker have the power to stop Anthony Joshua?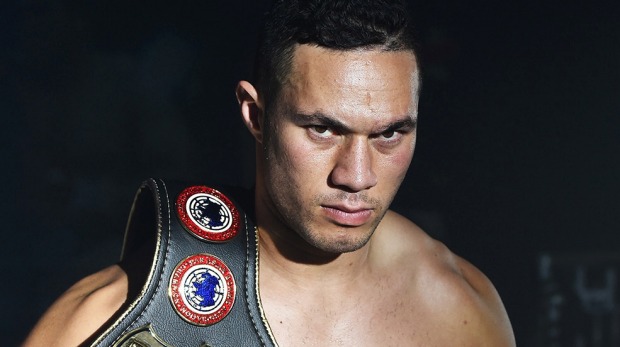 When Joseph Parker and Anthony Joshua clash in Cardiff on March 31, many predictions and projections will come in to play regarding power, technique, size etc. Sometimes differences become glaringly obvious almost immediately in fights, so much so that we wonder how we ever thought otherwise in the build up. One fighter's speed might be just too much to handle or his opponent may not be able to take the shots well at all.
These things that are made so clear on the night, are not at all clear beforehand, which adds intrigue when fans and pundits are discussing who will beat who and by what method.
One question surrounding this heavyweight title unification that remains open, in my view, is whether New Zealand's Parker has the power to stop Joshua. On his way up, Parker looked quite the puncher when dismissing a string of lower-level foes but ever since defeating fringe contender Carlos Takam in 2016, Joe has struggled to put away the opponents quite as easily. Big Ukrainian Alexander Dimitrenko was dismissed in slightly controversial circumstances given that the veteran was on the floor when the final body blow landed. Parker then failed to significantly dent Andy Ruiz or Hughie Fury, instead using his high workrate, physical strength and volume to prevail.
Joshua may look to use his solid jab to keep the marauding Kiwi at bay, similar to how Lennox Lewis dealt with squat New Zealand hooker David Tua back in the early 2000s. I would doubt, however, that Joshua has the mental concentration and ingrained discipline of Lewis to carry out such a task and believe that at some point Parker will burrow inside and reach the British champion. 26-year-old Parker has pointed to his supposedly cast iron chin as a factor in the fight. Whenever Joshua hits Parker flush, he plans to take it and smile back, denting Joshua's confidence in the process.
"I think some fighters when they throw a punch and throw everything they have and it doesn't affect the other person, it might crush them a bit. In boxing, some fighters have good chins," Parker told Sky Sports.
Parker and his charismatic manager Dave Higgins certainly believe that Joshua has a few issues in the old chin department and even created a video detailing the Watford man getting knocked down in sparring by David Price. AJ felt compelled to respond and said that he had just got out of a police cell for the night when he sparred the big-punching Liverpudlian and he will now hope that the matter has finally been put to rest.
Parker appears to me to be more of a clubbing hitter rather than the type of brutal one-punch knockout artist that has graced boxing's glamour division in the past. Evander Holyfield did not have the stature or size to stand in front of the big boys and land the type of single shot that would put their lights out. As a result he was required to muscle on the inside and find alternative strategies to help compete with the big boys.
Parker is more of a thudding, accumulative hitter who will need a high punch output, a solid chin and constant activity to grind down Joshua and stop him. This is the heavyweight division I suppose and (gatekeeper Zuri Lawrence aside – look him up if you need to) everyone can bang a bit. If AJ leaves his chin hanging out then I'm sure Parker will find it quickly enough. But I don't think he hits with enough authority to leave the outcome to chance and rely on a one-punch finish.