Terry Flanagan vs Maurice Hooker: Who's 0 will go?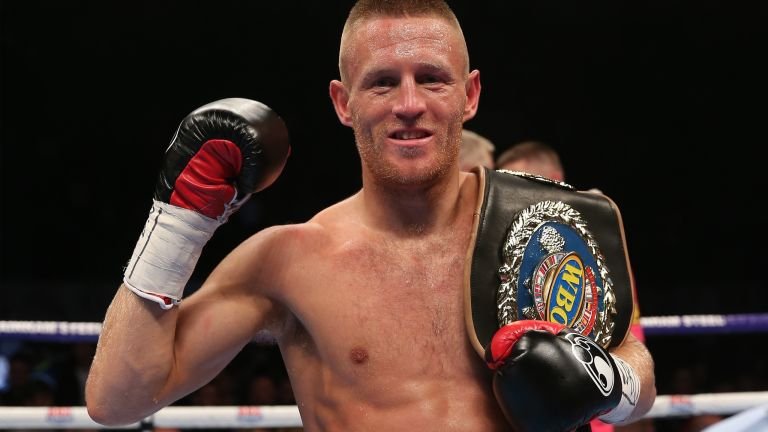 Terry Flanagan aims to become a 2 weight World Champion as he fights for the WBO Super Lightweight Title against Maurice Hooker on the undercard of the Billy Joe Saunders V Martin Murray fight at the 02 on April 14th.
With both men undefeated so far in their professional careers, it will be the favourite MC's saying in the business of somebody's 0 has got to go that will ring out at the 02 on the night.
Terry "Turbo" Flanagan although having a record of 33 fights and 33 wins has perhaps gone a little unnoticed due to higher profile fighters being in the same division but his record cannot be questioned and it would be fair to say he struggles to get the bigger name fights due to him being seen as too much of a risk yet not a huge ticket seller so gets avoided.
Having held the WBO World title since July 2015 where he beat Jose Zepeda to win it via Zepeda having to stop through a dislocated shoulder Flanagan has defended it 5 times and became more and more avoided. Moving up to Super Lightweight allows him the chance to become a World Champion in a second weight class as well as hopefully secure one of the marquee names he craves.
In turn Maurice "Mighty Mo" Hooker brings a record of 26 fights with 23 wins and 3 draws to his name. He is a talented boxer who does carry a bit of power and will be no pushover; at 6ft 1" he is also much taller than 5ft 9" Flanagan. His last outing was a points win over Courtney Jackson last year.
Having pretty much campaigned at Super Lightweight throughout his career it may seem that he has the advantage of being more natural at the weight. I don't think this will be the case though as Flanagan has always been a massive lightweight and has done well to make the weight for so long, he may even struggle to make Super Lightweight eventually.
Southpaw Flanagan is strong, rugged, powerful and tough, he will also no doubt be determined to try and make a statement at the new weight. Hooker with his height advantage should try and use his distance and box off the back foot to keep Flanagan at bay. The main thing that will decide this fight is will he have the strength to keep "Turbo" off him for 12 hard punishing rounds. If he can then he could frustrate Flanagan and come through the other end the victor, I certainly don't see him being able to stop the Manchester warrior.
I am not convinced he will have the strength to keep Flanagan away from him. Overall I see Flanagan slowly wearing Hooker down and whilst he may not stop him I still believe he will do enough to win this one on points to become a 2 weight champion. He can then hopefully secure those big name fights he has been looking for, he would, however, be wise to remember this old adage – be careful what you wish for.