Dillian Whyte vs Lucas Browne – An Explosive match-up, but who wins?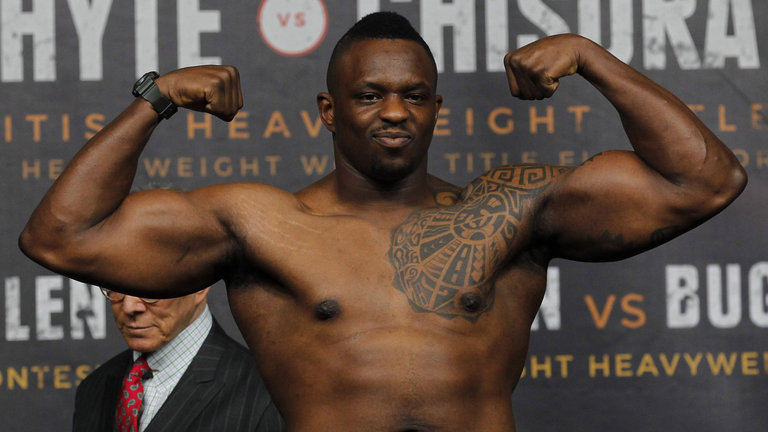 Dillian Whyte-Lucas Browne grudge match on March 24 promises to be an explosive fight between two reasonable heavies, packed full of personality but with limited ring experience or ability.
Ever since he went toe-to-toe with Anthony Joshua in a Sky Sports Pay-Per-View spectacular Whyte has become a household name among casual fight fans. His eccentric behaviour and vivacious personality has rubbed off on Eddie Hearn too and the Matchroom supremo has seen potential opportunities in marketing Whyte as a viable heavyweight contender. Indeed, the Brixton-based Jamaican has worked his way up towards WBC mandatory status after winning their Silver title against Robert Helenius.
In that fight Whyte was not hugely impressive and that's the issue – he has managed to stay relevant with governing bodies and fight fans alike while not really being very good or especially exciting to watch. Saying that, I believe that Lucas Browne will be able to bring the beast out of Whyte and force him to fight. Browne is fairly basic, tough and rugged but he lacks fundamental boxing skills and you would think that if former decent amateur Whyte can get on the jab and implement a strategy, he could lead the Aussie a merry dance for the majority of the contest. Lucas was, after all, struggling a little with big Sheffield heavy Richard Towers before Towers mentally folded and the Ricky Hatton-managed Australian found a home for his big shots on a static target. The heavily-tattooed Sydney resident also laboured to a 12-round points win over Andriy Rudenko in Wolverhampton on BoxNation in 2014 in a bout which really did not endear him to the UK hardcore boxing fraternity and painted him as a severely limited banger who struggled with a bit of movement from any reasonable level of opposition.
Browne once held a version of the world titles (the spurious WBA belt that is now in possession of Manuel Charr) after beating Ruslan Chagaev, so a win for Whyte over this "name" opponent would give his world title shot ambitions a sort of credibility as his record improves.
I am of the thinking that Whyte could conceivably outbox Browne for the early stages of the contest, dropping in shots and moving out of the way of Browne's clumsy counters and using some tying up and grabbing techniques when needed. This could work for the first eight or nine rounds but what happens when Whyte starts to tire? Will he still then be able to stay out of the way of Browne's lunging assaults?
I think he will. Even though a late knockout win for Browne -of the come-from-behind variety, similar to his beating of Chagaev, in what was actually a really good scrap- would not surprise me. However, I pick Whyte to be able to box clever, survive a scare or two and win on points, thus keeping alive his seemingly unlikely quest of one day contesting a world title. Whyte could turn out to be the new Dereck Chisora: finding a way into big fights but not doing enough or being good enough to win them.
Anthony Joshua rematch anybody? Don't laugh, this is boxing and strange things happen all the time.