CNE Open & Novice Division Championship results from Lowell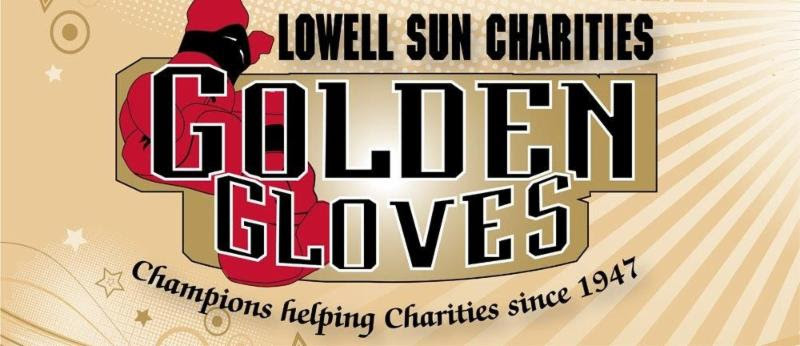 The Central New England (Greater Lowell) Championships, part of the 72nd annual New England Golden Gloves Championships, concluded last night with open and novice class championship matches at historic Lowell Memorial Auditorium.
Nashua, NH middleweight Michael Fontanez and Brockton, MA lightweight Shane Jordan were named Outstanding Boxers, respectively, in the open and novice divisions.
Nashua PAL had the most individual champions, three, followed closely by Everybody Fights with two. All individual CNE open and novice champions qualified for the upcoming New England Tournament of Champions.
"Last night was another example of why fans should arrive early," N. E. Executive Director Bobby Russo said. "The second and third fights of the night stole the show. The second bout was a brawl between Jessica Lamproon and Willow Crawford. They came out of their corners throwing punches and never let up through the fight. It was difficult to pick a winner, but Jessica won a decision, 3-2. We had the largest crown of the season. They were really enthusiastic from start to finish and Jessica and Willow had the place rockin'. The third fight of the night, Shane Jordan versus Kevin Rodriguez, was awesome as well
"Overall, we had 14 great, action-packed fights in both open and novice class championship matches. Now, we're on to the New Englands!".
The New England Tournament of Champions starts this coming Thursday (Feb. 8) with Novice Class Semifinals on tap at Lowell Memorial Auditorium. See the complete 2018 schedule of events below as well as last night's complete results.
Championship packages are now available for all four remaining championship events (NE novice and open division semifinals and finals) and reasonably priced, starting at $55.00 (general admission). To purchase call the Lowell Memorial Auditorium box office at 1.866.722.8881 or order online at www.lowellauditorium.com. Individual event tickets are also available to purchase, starting at $16.00, only $7.00 for students (ID required). Buy tickets early to avoid long lines.
Proceeds from the Lowell Sun Charities Golden Gloves Championship go towards sending the New England Golden Gloves champions to the National Golden Gloves Championship (starting May 14, 2018 in Omaha, Nebraska), in addition to supporting local athletes and area gyms, the Boys & Girls Club, soup kitchens, homeless shelters, cancer funds, scholarships and many other great charitable causes.
OFFICIAL RESULTS
(Feb. 1, 2018)
OPEN
BANTAMWEIGHTS (123 lbs.)
Joseph Valdez, Amhurst, NH / Nashua PAL
Dec (5-0)
Troy Anderson, Dorchester, MA / Nonantum Boxing
LIGHTWEIGHTS (132 lbs.)
Jonathan Depina, Dorchester, MA / Everybody Fights
Dec (5-0)
Clay Scata, Framingham, MA / Nonantum Boxing Club
FEMALE LIGHT WELTERWEIGHTS (141 lbs.)
Ashleigh Moore, Buzzards Bay, MA / Nonantum Boxing
Dec (3-2)
Erika Skoog, Roxbury, MA, Nonantum Boxing
LIGHT WELTERWEIGHTS (141 lbs.)
Brandon Higgins, North Chelmsford, MA / Lowell West End
Dec (5-0)
Nathan Balakin, Tyngsboro, MA / Lowell West End
WELTERWEIGHTS (152 lbs.)
Xavier Vega, Lawrence, MA / Canal Street Boxing
Dec (4-1)
Peter Maher, Arlington, MA / Somerville Boxing Club
MIDDLEWEIGHTS (165 lbs.)
Michael Fontanez, Nashua, NH / Nashua PAL
DEC (4-1)
Henry Gedney, Gloucester, MA / Gloucester Boxing Club
HEAVYWEIGHTS (201 lbs.)
Chris Angulo, (Allston, MA / Boston Boxing
Dec (3-2)
Edmond Worley, Lowell, MA / Upperkuts
NOVICE
FEMALE LIGHTWEIGHTS (132 lbs.)
Jessica Lamproon, Dorchester, MA / Boston Boxing
Dec (3-2)
Willow Crawford, Manchester, NH / West End
LIGHTWEIGHTS (132 lbs.)
Shane Jordan, Brockton, MA / Everybody Fights
Dec (5-0)
Kevin Rodriguez, Lawrence, MA / Intenze 978
FEMALE JUNIOR WELTERWEIGHTS (141 lbs.)
Stephanie Kahn, Brighton, MA / The Ring
Dec (3-2)
Sara Beqo, Dorchester, MA / The Ring
JUNIOR WELTERWEIGHTS (141 lbs.)
Nelson Perez, Marlboro, MA / Upperkuts
Dec (5-0)
Steve Rao, Lowell, MA / West End
WELTERWEIGHTS (152 LBS.)
Alexander Lynch, Quincy, MA / Grealish Boxing Club
DEC (3-2)
Apostolus Lolos, Manchester, NH / Manchester, NH
LIGHT HEAVYWEIGHTS (178 lbs.)
Jesse Batanda, Nashua, NH / Nashua PAL
DEC (4-1)
Kevin O'Leary, South Boston, MA / Everybody Fights
FEMALE HEAVYWEIGHTS (178+ lbs.)
Lauren Migliacci, Brighton, MA / Boston Boxing
DEC (5-0)
Ashley Kouyoumjian, Waltham, MA / Nolan Bros. Boxing
72nd annual Lowell Sun Charities Golden Gloves Championship Schedule
(Lowell Memorial Auditorium – 6:30 p.m. doors open, 7:30 p.m. first bout)
New England Tournament of Champions
Novice Class Semifinals – Thursday, Feb. 8
Novice Class Championship Finals – Thursday, Feb. 15
Open Class Semifinals – Wednesday, Feb. 21
Open Class Championship Finals – Thursday, Feb. 22
Read more articles about: