Three Interesting, Potential Cruiserweight Names For Beibut Shumenov's Return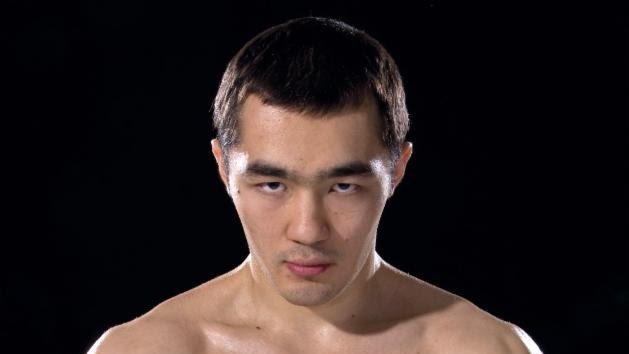 The news is definitely true, as it was confirmed recently that two-division World Boxing Association (WBA) World Champion Beibut Shumenov announced will be making comeback to the ring as a professional. A news conference in Shumenov's native Kazakhstan was recently held to announce the news.
"I thought a very long time before making this decision," Shumenov explained. "Having weighed all the pros and cons, in addition to consulting with my family and team, I have firmly decided to return to professional boxing. Ahead is a lot of work but our goal is obvious. I want to express my thanks to all those who supported me. I will keep everyone up to date with more news and details of my return to the ring."
Shumenov (17-2, 11 KO's) had announced his retirement in June of last year due to a "traumatic eye injury" as he called it, days before a schedule fight. Looking back at that decision, Shumenov's feel he owes an explanation.
"I want to tell you why I decided to interrupt my career," Shumenov announced at the presser. "The trauma of my eye affected my decision. Fatigue and emotional tension accumulated. I just needed a break. Now, I have recovered, and I am going to resume my boxing career. Negotiations are now underway for my next fight."
Shumenov's career is nothing to balk at, as he has won world titles at light heavyweight and cruiser weight while defeating the likes of former champions William Joppy, BJ Flores, and Gabriel Campillo while also battling legendary Bernard Hopkins for 12 rounds.
But what about Shumenov's return? Off the top of my head, a few names stand out. Given the fact that Shumenov was the WBA light heavyweight champion when he retired, perhaps he will have a vested interest in this weekend's clash between IBF cruiser weight champion Murat Gassiev and WBA champion Yunier Dorticos.
Both Gassiev and Dorticos are very big punchers who are riding a wave of momentum heading into their World Boxing Super Series showdown in Russia on Saturday night. And while the winner of Gassiev vs. Dorticos will move on to face off with WBC/WBO champion Oleksandr Usyk, the loser of that match would stand as a fine foe for Shumenov, who is on the comeback trail.
Another interesting name could be Tony Bellew, who is more of a veteran and looking for big fights, title fights at this point of his career. Bellew is schedule for a May 5 rematch with his rival David Haye in the heavyweight class, but has admitted that he has no interest in the likes of facing heavyweight champs such as Deontay Wilder or Anthony Joshua. Perhaps a fight with Shumenov could be a nice dive back into the cruiser weight ranks.
Last but not least, let us not forget about ambitious, unbeaten cruiser weight prospect Andrew "The Beast" Tabiti, who fights out of the Mayweather Promotions stable in Las Vegas. Tabiti, 28 years old, has called Shumenov out in the past, taking to Instagram to call him out, and perhaps now the time is right.
Tabiti is coming off of a unanimous decision victory over Steve Cunningham this past August, on the Floyd Mayweather vs. Conor McGregor undercard, and him and Shumenov would make for a fun one.
Those are three simple names, but names that Shumenov should at least be noticing, if anything out. Stay tuned for more news on Shumenov's return.