Tyson Fury's new trainer Ben Davidson gives updates on training camp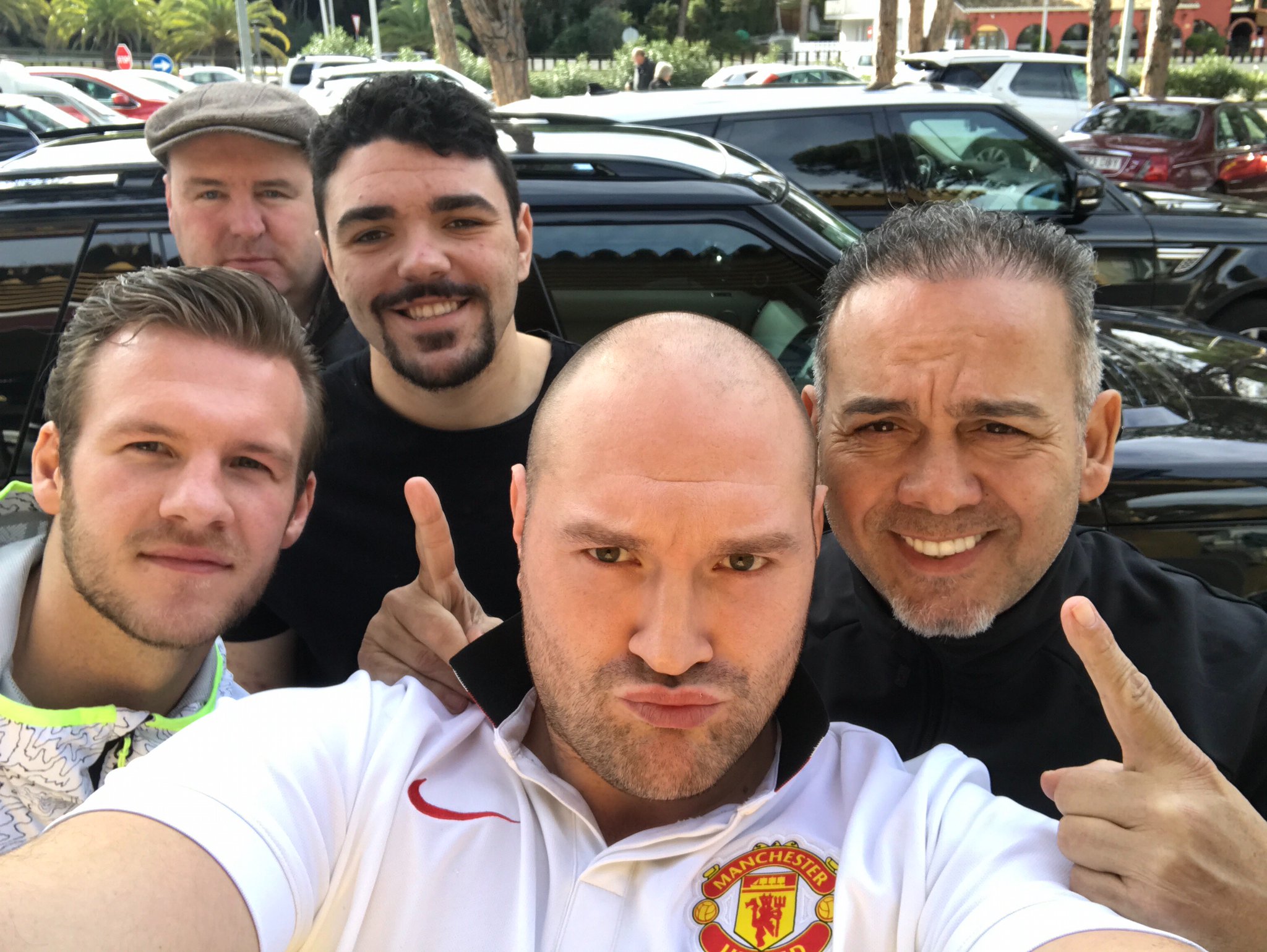 The boxing world is growing more and more interesting by the day, and the news within the heavyweight division has especially been interesting, with such fights as Anthony Joshua vs. Joseph Parker and Deontay Wilder vs. Luis Ortiz coming next month.
There is no more of a character in the heavyweight ranks than former IBF/WBA/WBO champion Tyson Fury, and the brash 29-year old has again been making headlines upon the announcement of his forthcoming return to the ring.
Fury, of course, has not fought dating back to his November 2015 upset of legendary Wladimir Klitschko, but he still carries with him an undefeated record (25-0, 18 KO's), a new trainer in Ben Davidson, a new promoter in Frank Warren, so the tables are definitely set for a big 2018.
Fury announced that he is no longer working with his longtime corner-man and Uncle Peter Fury near the end of last year. Davidson, who trains WBO champion Billy Joe Saunders as well, gave his thoughts during a recent sit down with Boxnation's Podcast.
"I've worked with Billy Joe [Saunders] for a number of years," stated Davidson. "We came out to Marbella for a training camp, Tyson came along and we started working out at MTK Marbella.
"We gelled straight away," Davidson added of his connection with Fury. "He said to me there and then about working with him. I said at first don't jump in to any decisions. He was adamant that that was what he wanted to do and here we are today."
Fury is already looking much leaner while under Davidson's tutelage, and is said to be working hard up to four hours a day.
"The timing of everything's gone perfectly," Davidson added. "All of the questions that have needed to be asked at this point have been answered very comfortably. So far everything's perfectly on track. We're not rushing anything. It's clear to see the weight's falling off him and it should be a good ride!"
What makes Fury's situation unique, is that he doesn't have to rush towards any big fight right away. The number one discussed fight in the heavyweight division is that of a matchup between WBA/IBF champion Anthony Joshua and WBC champion Deontay Wilder.
At the moment, both Wilder and Joshua are lined up with fights, as Wilder faces Cuba's Luiz Ortiz in New York on March 3 while four weeks later, Joshua will face off with WBO champion Joseph Parker in Cardiff, Wales.
After the dust has settled from those two matches, and if if Wilder and Joshua both find a way to win, we could possibly see them facing one another later in the year. That would leave time for Fury to get himself well into fighting shape.
At the moment, Fury appears to have two opponents in mind in former champions Antonio Tarver and Shannon Briggs. He has taken to media to sound off about possibly facing either, and given Tarver and Briggs' big egos, they will likely be interested.
All Fury has to do is get back in shape, win a few fights, and he's right back in the picture.