Will 2018 be a big year for Kell Brook?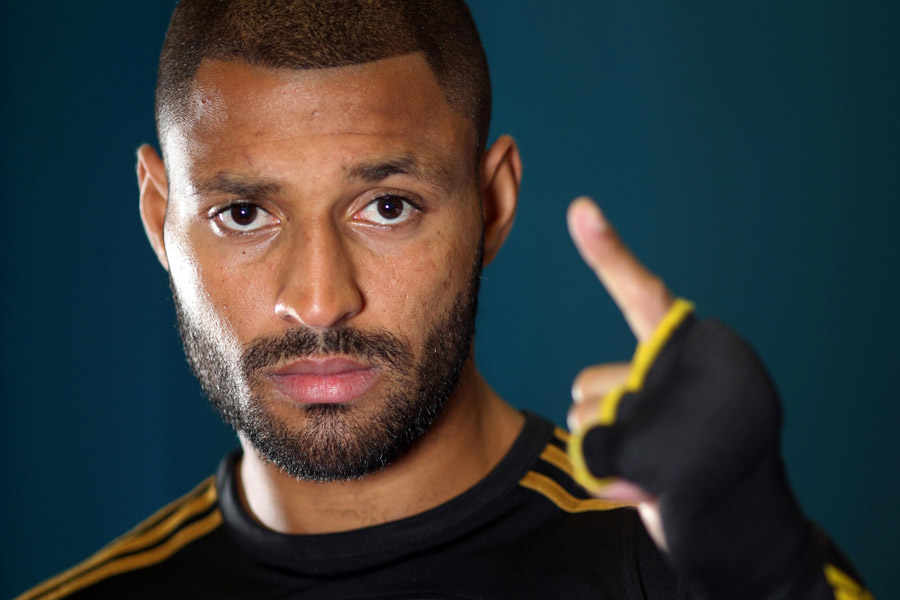 Kell Brook gets ready to go again on 3rd March at the Sheffield Arena and this time he has the prospect of the carrot Eddie Hearn is now dangling in front of him. The fight he seems to have wanted more than most is within touching distance now that Amir Khan has signed with Matchroom.
The first hurdle to get over is Siarhei Rabchanka (Sergey Rabchenko to most) which should be a fight that will allow Kell to chase away any demons that may be lingering from his last 2 fights against Gennady Golovkin and Errol Spence Jnr.
Losing to 2 genuine pound for pound elite fighters should not tarnish Kell's record so far. Very few thought he stood a real chance of upsetting GGG and he fought gamely until Dominic Ingle rightly threw the towel in, possibly saving Brook's career as the damage he was taking to his eye socket was only going to get worse. His second loss to Errol Spence Jnr did not prove that Kell was damaged goods but merely highlighted that Spence Jnr truly is special and will most probably go on to dominate for many years and will himself be a pound for pound contender. It was unfortunate that Kell would suffer another broken eye socket, albeit the opposite eye, and I don't think anyone can blame him for taking a knee after what he learned from the previous injury.
So it leaves us with Kell facing a fighter who with 29 wins in 31 fights and a seemingly decent power puncher with a 71% KO ratio. However, a closer look at his resume and there are no huge world-class names jumping out of it like there are on Brooks. Make no mistake Brook is a world level fighter and a class above Rabchanka, this fight has all the makings of being a confidence booster for tougher bouts that lie ahead. If Brook cannot win this fight handily then he should seriously consider whether he still has the stomach for battle any longer.
He will no doubt be looking at the Khan fight as he seems to have chased this one even longer than Khan was touting himself out to Floyd Mayweather. Even now this is a fight that would still generate decent numbers in the UK and he deserves his chance after longing for this fight for many years. Neither Brook nor Khan may be the fighters they were and it will boil down to Khans speed against Brook's power because as Kell is a fan of goading Khan about "he is delicate around the whiskers"
Brook seems to be settling at the super welterweight limit for now which should suit his frame and allow him to keep his power without boiling down too much, it will be interesting to see who he has in line after he has dealt with Rabchanka.
Khan has signed a 3 fight deal so would it seem reasonable to think that the 3rd fight would be the Brook one or will Eddie Hearn use the 3 fights to get his monies worth and then cash in with one final fight for them both. Only time will tell but until these two square off I don't see either man being involved with any major high calibre opponents as one more defeat could signal the end of the big paydays for both of them.