Bermane Stiverne's Trainer Don House on the loss to Deontay Wilder and a Wilder vs. Anthony Joshua matchup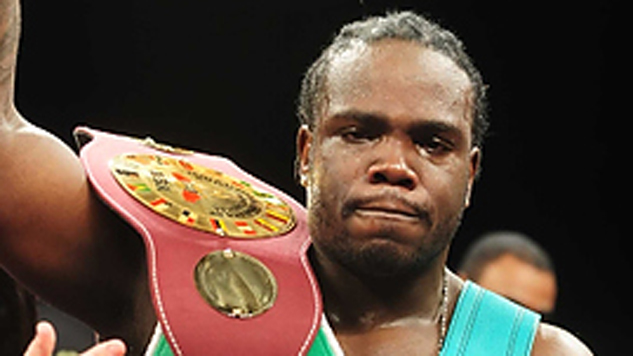 Bermane Stiverne's Trainer Don House on the loss to Deontay Wilder and a Wilder vs. Anthony Joshua matchup
The night of November 4 was supposed to memorable for former Haitian-American heavyweight champion Bermane Stiverne. Fighting inside of the Barclays Center in Brooklyn, New York, Stiverne was stopped in shocking fashion by WBC heavyweight champion Deontay Wilder in their rematch.
A stiff right hand dropped Stiverne and he rose, only to be greeted witih more thudding punches for a second round knockdown. The third and final knockdown saw Wilder tag Stiverne along the ropes and catch him with a barrage of punches, as the action was waved off moments later.
Memorable? Definitely, but not in the way Stiverne imagined. Just a few years earlier, Stiverne could be seen giving Wilder a go for 12 rounds and although he lost clearly, he was far from blown away.
Stiverne's trainer Don House was recently interviewed about his fighter's loss to Wilder and what he feels exactly went wrong.
"When a fighter loses that passion, it's time to do something else.and I think Bermane kind of lost that passion. He hasn't had it. He was sort of lackluster. The training was OK but he didn't have any passion."
Stiverne was riding a big high following his knockout over Chris Arreola in their rematch in 2014, as he scored a sixth-round TKO to capture the WBC championship he later lost to Wilder. Stiverne perhaps got too caught up witih all of the post-fight festivities that come with being a champion, House feels.
"I think, sometimes fighters get sidetracked by money, partying, the watches, the cars, the women, you know? But that doesn't make a fighter. You still have to have the passion, no matter what you earn," the veteran trainer added.
House points to former pound-for-pound king Floyd Mayweather as living proof. Mayweather has made close to a billion dollars in the sport of boxing, yet he always trained and prepared like a consummate professional all the way until the end of his career.
This past Aug. 26 was Mayweather's last boxing match, as he stopped UFC superstar Conor McGregor in the 10th round inside of the T-Mobile Arena in Las Vegas. Mayweather, 40 years old, was in excellent shape, for that bout.
"Floyd has all the money in the world, but that kid can still fight," said House. Stiverne, at 39 years old, may not have the same fire, House feels.
House definitely has insight when it comes to a possible showdown between Wilder and reigning IBF/WBA champion Anthony Joshua. The two champions are both lined up with separate matches of their own in the month of March, and very well could meet in the near future.
House believes that fight may come down to intangibles, as he knows fully just how bad Wilder wants to secure his legacy.
"That could be an interesting bout. I think Joshua has better skills than Wilder, but I think Wilder, that boy has the biggest heart. He wants to win. He's got that desire."