Mario Barrios training at an elite level as he prepares for his next fight against Eudy Bernardo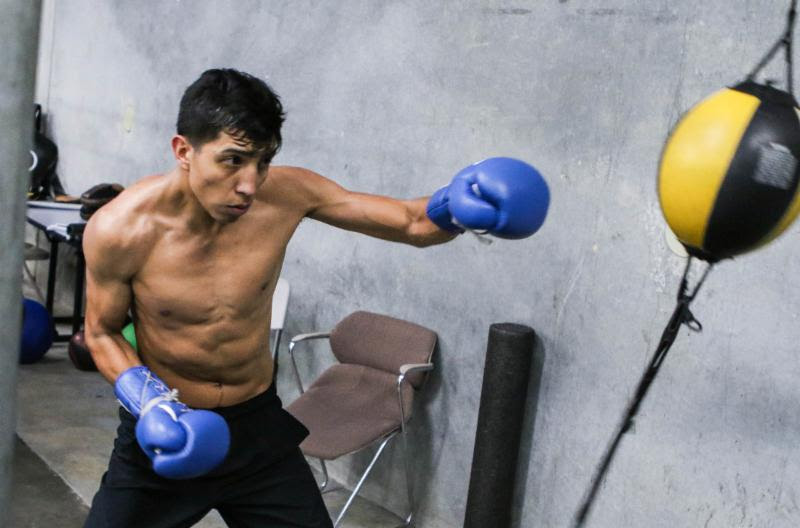 Undefeated 140-pound contender, Mario "Nino de Oro" Barrios (20-0, 12 KOs) takes his strength and conditioning to an elite level with Victor Conte's SNAC System. Mario Barrios in his next fight will face Eudy Bernardo in a 10-round bout on SHOWTIME BOXING on SHO EXTREME Saturday, March 10 from Freeman Coliseum in San Antonio.
In preparation for his homecoming fight, Barrios has begun training with SNAC track coach and living legend Remi Korchemny, one of the world's best elite performance trainers. Barrios is entering his third week with Korchemny, who's worked with Andre Ward, Demetrius Andrade and Nonito Donaire to name a few. Korchemny sees significant improvement with Barrios' speed and explosiveness.
"Barrios is a world class athlete with a tremendous work ethic and I see him getting stronger as we continue our rigorous training methods." said Victor Conte, CEO/Founder of SNAC Nutrition supplements. "Barrios has really taken the next step to becoming a more explosive fighter. Remi and Mario are working great together."
"Remi is having me do workouts that I have never done before, and our focus is on speed and explosiveness," said Mario Barrios. "I am grateful to Victor Conte and Remi Korchemny for providing such top-level training prior to my big fight on Showtime."
"Remi Korchemny is a world-renowned trainer who helps elite boxers develop more power in their punches." Victor Conte concluded. "This is next level preparation. Only a select few are able to work with Remi and Barrios is definitely worthy."