Tonight's boxing set to be explosive as Chris Eubank Jr and George Groves meet in the ring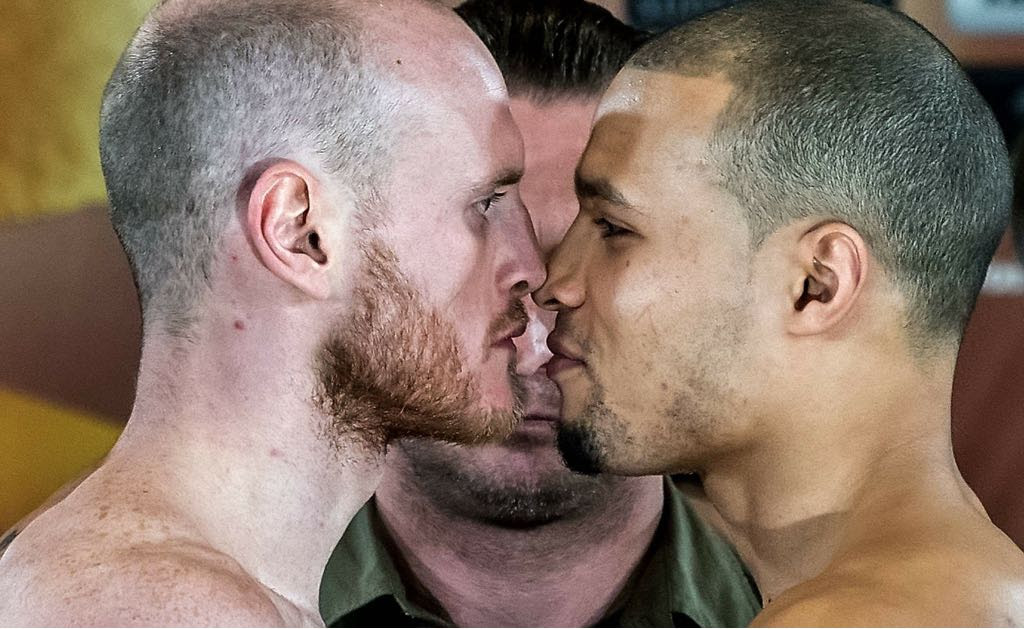 Today's "Battle of Britain": is a bitter showdown between World champions "Sir" George Groves and Chris "Next Gen" Eubank Jr. in today's super middleweight World Boxing Super Series (WBSS) semifinals-round bout, at Manchester Arena in Manchester, United Kingdom.
The Groves vs. Eubank Jr card, starting at 2 p.m. ET, will air live in Canada, exclusively on Super Channel.
The Groves-Eubank Jr. winner will advance to the WBSS championship final against the winner of the other WBSS super middleweight semifinals bout, Feb. 24 in Germany, between Juergen Braehmer (49-3, 35 KOs) and Callum "Mundo" Smith (23-0, 17 KOs). The two semifinalist survivors will battle June 2 at London's O2 Arena for the inaugural Muhammad Ali Trophy.
Super Channel acquired the exclusive rights in Canada to broadcast the World Boxing Super Series from MP & Silva, a leading international media company that provides media rights, digital, technology and sponsorship services.
Groves (27-3, 20 KOs) knocked out defending champion Fedor Chudinov in the sixth round to capture the World Boxing Association (WBA) super middleweight title last May. He knocked out previously undefeated Jaime Cox in the fourth round of the WBSS quarterfinals.
"I am not for one second taking him lightly," Groves said. "Junior definitely has a good engine but as soon as I hit him, I am going to hurt him and put him away. I have been involved in big fights before and I've learned a lot along the way. This is a tremendous fight but it's not my biggest fight to date. I'm in the best shape I've ever been in through my career. I'm fully prepared to go out there and retain my world title in style.
"It's not an expression that I particularly like but it comes down to levels and I'm levels above Junior. I've sacrificed a lot and I've been through some terrible times to get here. Desire is one thing I've always had in abundance. I've picked myself up from the lowest points and now I'm at the top and enjoying it. I won't be taking my eye off the ball.
"I'm the number one seed and I will go on to win this tournament and win it well. I started last year and will continue this week. I'm ready and hopefully, he is too."
Eubank Jr. captured his International Boxing Organization (IBO) super middleweight world title a year ago, when he knocked out Renold Quinlan in the 10th round. He stopped Avni Yildirim (16-0) in the third round of the WBSS quarterfinal round.
"It is the biggest fight of my career," Eubank Jr. noted. "I have dreamed of being part of such a big fight since I started boxing. Groves will not last 12 rounds. He should enjoy the last days with that WBA belt because on Saturday I'm going to take it and proceed to the final.
"What motivates me is becoming the number one super middleweight in the world. This is my stage, my time, my opportunity to show everyone that everything I've been saying is real. It's time to prove the doubters, the nay-sayers and keyboard warriors wrong I've been dreaming about fighting on a stage like this since I was 14 years old. Two of the best super middleweights in the world are putting it all on the line and me being victorious on Saturday night. That's my motivation. There is nothing George can do that is going to stop me.
"This is a defining fight for me. It can propel me to the top of the sport. It gives me the right to say I'm the number one super middleweight in the world. Two world titles. That's every fighter's dream but this is just the beginning. It's collecting season and I'm coming for all the belts. After the tournament, every other belt holder is on the hit list. George Groves is just the first."
Four entertaining fights, including three title matches, are on the "Groves vs. Eubank, Jr." card, presented by Sauerland Event, airing exclusively in Canada on Super Channel. (Plus, two possible swing bouts.)
TODAY'S WBSS LINE-UP ON SUPER CHANNEL
MAIN EVENT – 12 ROUNDS – WBSS SEMIFINALS
WBA/IBO UNIFICATION SUPER MIDDLEWEIGHT WORLD CHAMPIONSHIP
George Groves (27-3, 20 KOs), WBA Champion, UK), 75,8 kg (167 lbs.)
vs.
Chris Eubank Jr. (26-2, 20 KOs), IBO Champion, UK, 76 kg (167 lbs.)
CO-FEATURE – BRITISH FEATHERWEIGHT CHAMPIONSHIP – 12 ROUNDS
Ryan Walsh (22-2-1, 11 KOs), Champion, UK, 57 kg, (125 lbs.)
vs.
Isaac Lowe (14-0-2, 5 KOs), Challenger, UK 57 kg, (125 lbs.)
BRITISH MIDDLEWEIGHT CHAMPIONSHIP — 12 ROUNDS
Tommy Langford (19-1, 6 KOs), UK, 72,2 kg (159 lbs.)
vs.
Jack Arnfield (25-2, 6 KOs), Challenger, UK, 72,6 (160 lbs.)
WBSS SUPER MIDDLEWEIGHT SUBSTITUTE FIGHT – 10 ROUNDS
Zack Parker (14-1, 10 KOs), UK
vs.
Adasat Rodriguez (16-6-2, 10 KOs), Spain
SWING BOUTS
LIGHT HEAVYWEIGHTS – 4 ROUNDS
Sebastian Eubank (pro debut), UK
vs.
Karmil Kulczyk (2-8, 1 KO), Poland
WELTERWEIGHT – SIX ROUNDS
Danny Craven (3-1, 1 KO), UK
vs.
Luther Clay (6-1, 3 KOs), UK
(All fights and fighters are subject to change)