Danny Garcia Eyes Thurman, Porter, and stays away from Errol Spence Jr. Talk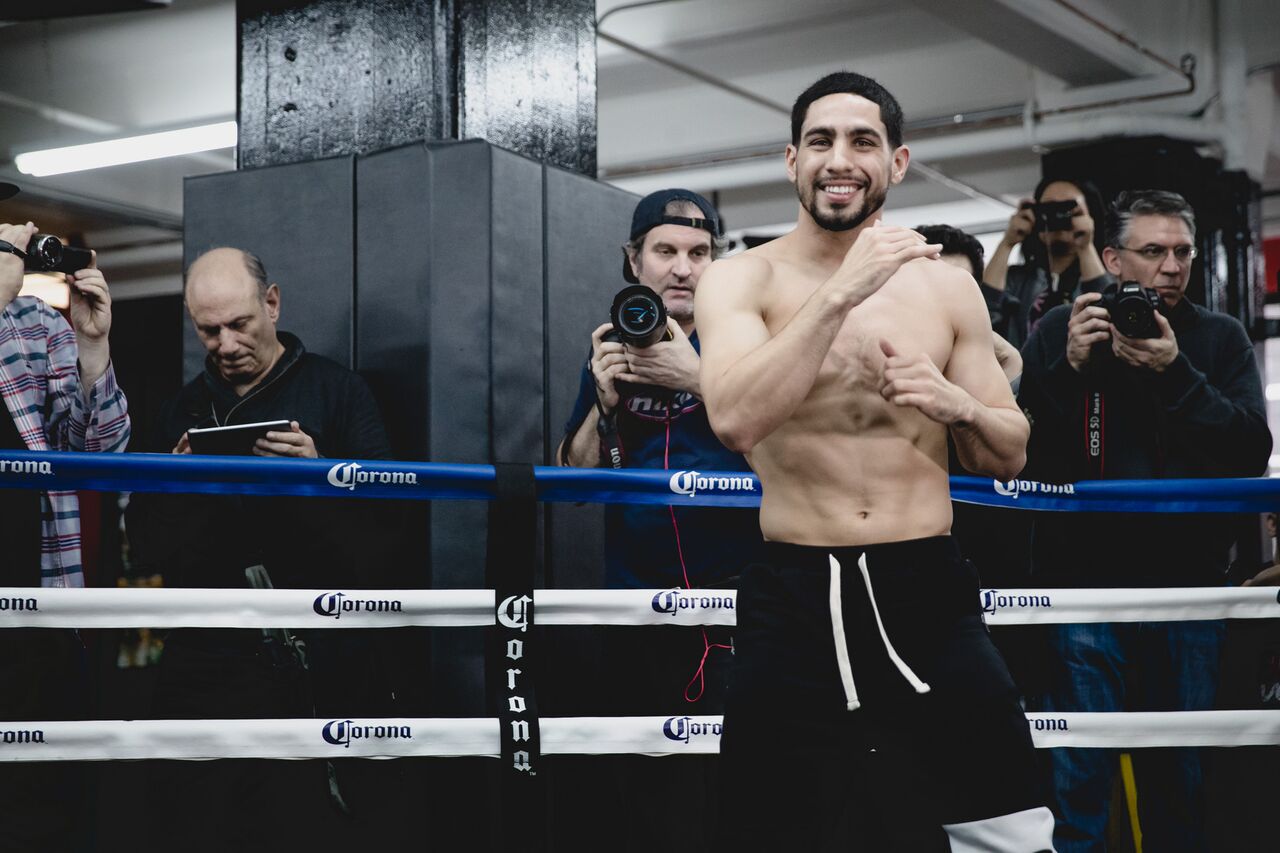 On Saturday night, Feb. 17, from the Mandalay Bay in Las Vegas, former two-division world champion Danny Garcia overcame a spirited effort from former lightweight champion Brandon Rios in their WBC welterweight title eliminator.
It was Garcia's first fight since he lost a close twelve round split-decision to Keith Thurman in their WBC/WBA welterweight unification in March of last year and Rios made things much harder than expected. The former WBA lightweight champion of the world from Oxnard, Calif., Rios was counted out but didn't count himself out.
Garcia had success countering and boxing while Rios simply pressed him and had success digging to the body. Despite being a big underdog, Rios looked like his old self and was pressing the issue all the way to the fight's end.
Garcia (34-1, 20 KO's) finished things off in the ninth round, after landing a crushing right hand to drop Rios that sent him to his back. Rios beat the count, but was clearly wobbly on his feet, forcing referee Kenny Bayless to halt the contest at 2:25 of the ninth. And just like that, the match was over.
Garcia admits he felt rusty in the contest, at least at the start, but eventually found his groove when he began to box and land sharp punches.
"I felt the ring rust a little bit in the beginning," said Garcia, who has captured championships in two divisions. When asked of Rios' attacking style, Garcia gave his respect.
"He's a good inside fighter and he was giving me some good uppercuts," stated Garcia. "I felt good; it was a good nine rounds. He came to fight. I came to box, I did that. I came to bang, and I gave the fans what they wanted; a knockout.
"I just noticed when I was getting my punches off he was standing right in front of me and I just let it go," Garcia added. "As soon as I got the fight in the middle of the ring where I wanted, I landed good shots. I was just letting my hands go and the punch landed."
When the dust settled from the victory, Garcia again stands as one of the biggest names at 147 pounds despite not holding a title. And there are three specific names that appear to stand out as the next logical step for him; Either a rematch with Keith Thurman, a showdown with former welterweight champion Shawn Porter (who approached Garcia in the ring after), and a duel with IBF champion Errol Spence Jr.
For Garcia, the idea of gaining revenge on Thurman appears to be on his mind.
"The loss was tough. I have the mindset of a winner," Garcia said. "I hate losing. I took it like a true champion and I bounced back like a true champion. I would love the rematch with Keith Thurman. It's on him. Whenever he's ready we'll fight."
Thurman was present in Las Vegas, and could be found smiling from ringside, as well as getting into a near-altercation with Porter himself. Thurman defeated Porter via unanimous decision in June of 2016 and each man has expressed interest in a rematch.
And all one has to do is catch a replay of the SHOWTIME main event to enjoy Garcia and Porter probing each other, so things are definitely interesting. But it's worth noting, that while the trio of Garcia-Porter-Thurman all appear interested in facing each other, nobody is mentioning Spence's name like that.
Let's see how the rest of the year plays out. Thurman is up next on May 19.