Yonfrez Parejo Could Prove to be Quite the Opponent for Ryan Burnett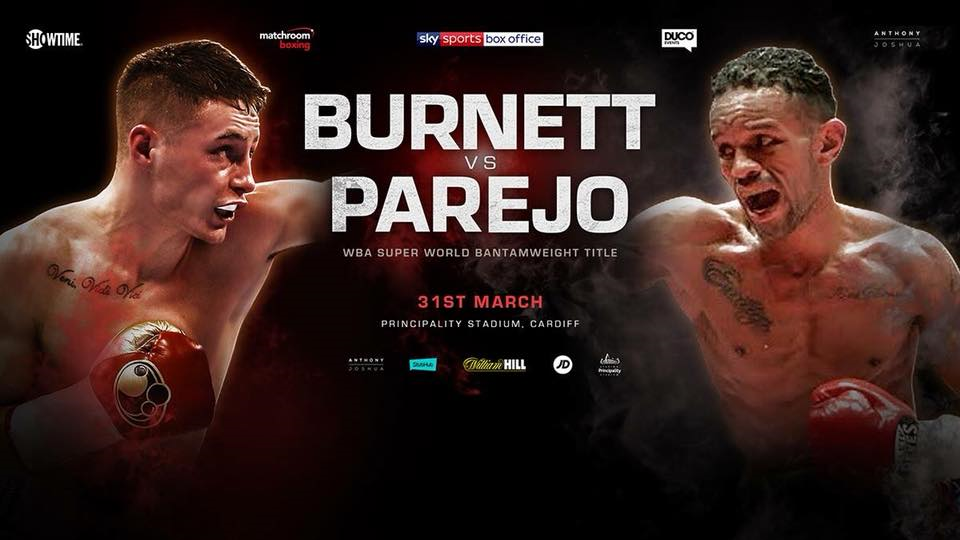 Added to the undercard of Anthony Joshua v Joseph Parker, Ryan Burnett will be defending his WBA Bantamweight title against mandatory challenger Yonfrez Parejo in the Principality Stadium in Cardiff. The bout on March 31st will see the undefeated Northern Irishman take on Parejo having vacated his IBF belt.
But what of the 31-year-old from Venezuela? When Eddie Hearn announced Parejo as the Belfast fighter's opponent in Wales, the focus was primarily on Burnett. Burnett has won all 18 of his fights to date and, in front of a capacity crowd of 80,000 in Cardiff, will be hoping to make it 19. In Parejo though, he will face significant opposition.
It's easy to come to a quick conclusion about Parejo as to his quality. He has lost just twice as a professional, including once to Hugo Ruiz for the interim WBA World Bantamweight Title in 2012. Ruiz was on home soil in Los Cabos, Mexico. Parejo looked sluggish and was at the mercy of his opponent's long reach and intensity.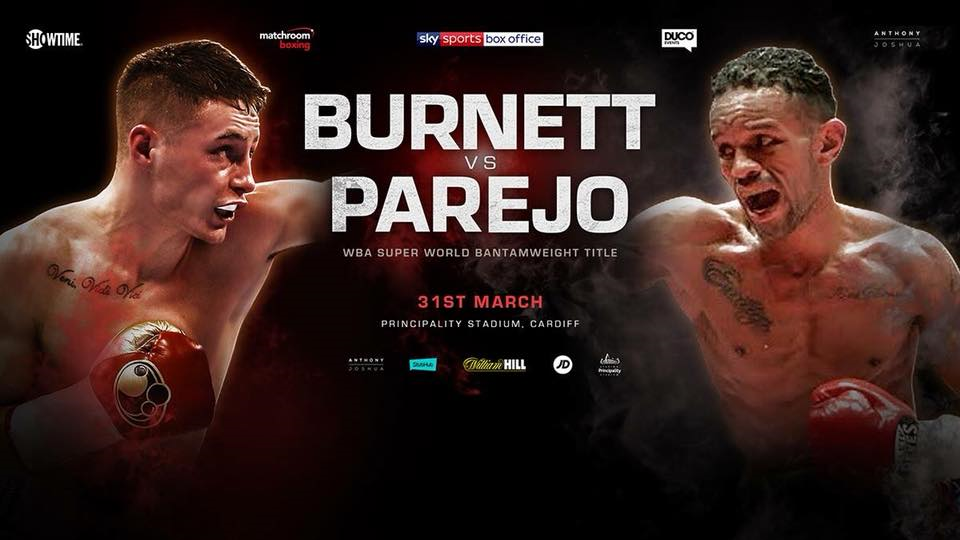 Image Credit: Facebook Boxing News
His only other defeat was to Zhanat Zhakiyanov in 2015. He fought and won six times between the Ruiz loss and this bout in Monte Carlo. The split decision in the Salle des Etoiles went the way of the Ricky Hatton-trained Zhakiyanov.
The link here is that Zhakiyanov, of course, lost to Burnett who, as a result, unified the two belts.  It was a tough fight for Burnett but, as he said himself in the aftermath, he dug deep. If logic indicates that Burnett's win over Zhakiyanov means that Parejo has no chance against Burnett, well, then the nuances of boxing have been dismissed.
As the fight looms nearer, it's worth keeping an eye on the odds for the fight and watching out for any promotions the bookies might have to offer. When over at Champion Bets, for instance, it's possible to pick up a $150 deposit bonus at Neds or $500 at Ubet.
Parejo, who hails from Valencia, Venezuela's third biggest city, has won almost half of his 21 victories in the ring by knockout. This, therefore, is not simply a man with a puncher's chance of winning. This is an experienced technician, who fights in an orthodox stance, and has the capability to land a blow to Burnett that could end his night early and end his grip on the WBA belt.
Image Credit: Facebook Intu Boxing
Coupled with this is the experience Parejo will bring to the ring. Burnett has only once fought outside of the UK and Ireland and that was against Spaniard Sergio Perez in Bulgaria in the earlier stages of his professional career. Parejo has been to Europe before but has the experience of fighting in different parts of South America. The Wembley arena will be something else in terms of atmosphere but it is unlikely he will be overly fazed by the occasion.
This is Parejo's first attempt at a world title. He will be wise enough to know that there may not be many others after if he is not successful. With nothing to lose, Parejo need not be held back by fear of the occasion and, with his experience, he shouldn't be.
He only needs to turn his mind back to fights like the knock out of Omar Anderson in 2011. Looking nothing like he did in the sluggish defeat to Ruiz, he was in complete control. With sharp combinations and acute footwork, he showed his true capacity. Burnett has the mental strength it takes to overcome stubborn opponents but it would be remiss not to consider the same for Parejo.
That Parejo is resilient, together with the fact that he won't be afraid to take the fight to Burnett on the inside, indicates this is as tough a test as the young Northern Irish fighter will have faced. March 31st may be built around Joshua and Parker but don't be surprised if this fight truly captures the public's imagination.