Anthony Joshua vs Deontay Wilder: Al Bernstein believes the fight will happen on British soil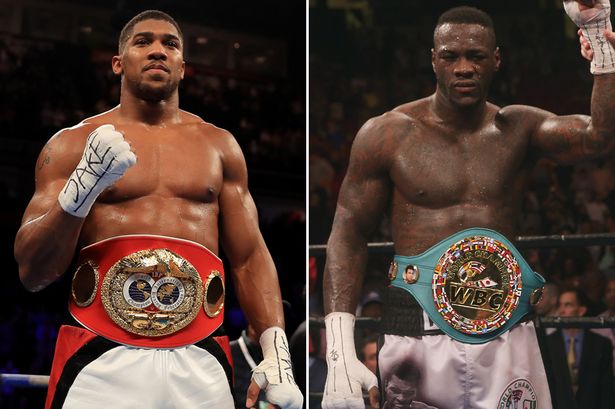 Deontay Wilder has spoken openly that the big fight he wants is Anthony Joshua. When a fighter joins the punditry team of his potential opponent it gives a strong indication that they could be soon sharing punches in the ring, and that's exactly what he will doing should he beat Luis Ortiz.
Wilder joins the Sky Sports team for Anthony Joshua vs Joseph Parker fight at Cardiff's Principality Stadium, March 31.
Both Joshua and Wilder have their own challenges ahead and should they both come through their fights they could meet next.
World-renowned boxing analyst Al Bernstein spoke to Ringnews24 about the fight:
"I think that Joshua is a better technician in terms of the way he delivers his punches. Wilder is more athletic with his movement and his style of punching and attacking is more unorthodox.
"I think the early rounds of this fight are all important. Will either man be able to deal with the other's power?
"It could be that the first one to land a really powerful punch that wins this fight, although we do know that Joshua can come back from being badly hurt – we don't know that yet about Wilder. If it goes long that could benefit Wilder who has been more comfortable in going a long way in fights. But, Joshua did deliver a late rounds KO vs Klitschko."
Las Vegas has always been where fighters earn big money and dream of fighting. But, with Anthony Joshua selling out 90,000 capacity stadiums in UK and doing huge PPV numbers the fight could happen on British soil.
"I think the fight will likely end up in UK. The money is there and the offer for Wilder will be bigger if they fought there – so I think he will go along with that."