Davis Pagan eyes title success as he prepares for his next fight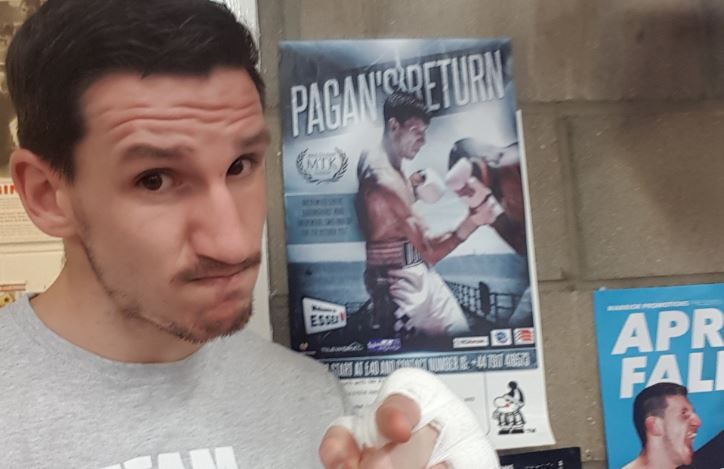 Welterweight Davis Pagan has his eyes set on a title as he prepares for his next fight on the MTK London show on 3rd March.
The 27-year-old currently has a record of 7-1 and is a regular on the promotions shows at the Brentwood Centre in his home area of Essex.
After fighting three times in eight weeks at the back end of 2017, he is hopeful of continuting that same vein of form to put him title contention in two weeks.
However, after suffering one loss already – which he went on to avenge – the former St Pancras amateur knows that he cannot afford to take his eyes off the prize.
"Everything is aimed towards at winning a belt of some description this year or at least being in contention," he said.
"I've really upped the work rate in training with my coach CJ Hussein and some of the sparring we've been getting has been great from other pros and top amateurs.
"I know that I have got some great momentum from last year so I want to be out as much as possible, we are looking at maybe six times to stay busy.
"I've spoken to my coaches and we have set goals, we know where we want to be by the end of 2018 but I know I'm going to have to work my nuts off to achieve it!"