A look at potential and current stadium fights in UK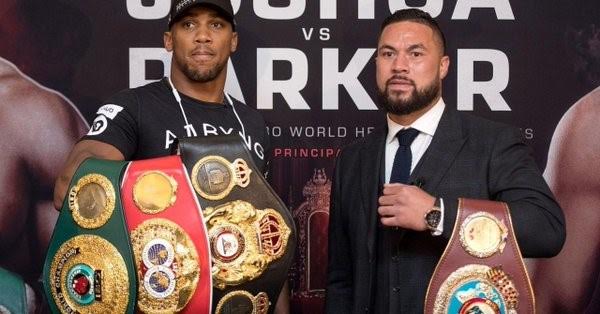 Everyone in the UK loves a good stadium fight. Who can forget the "unlicensed" Luxembourg Boxing Board spectacular in 2012 when Dereck Chisora and David Haye entered Upton Park to settle the beef that had been created in Germany after Haye bounced a bottle off Chisora's bonce?! Kevin Mitchell had previously graced that same venue in 2010 when he was unceremoniously halted by Michael Katsidis in an interim WBO lightweight title tilt.
In 1993 Frank Bruno and Lennox Lewis met outdoors in Cardiff Arms Park. It was a torrid evening with rain lashing down to such a degree that Bruno entered the ring with plastic bags covering his boots! Enthralled by the fight, an enthusiastic crowd still enjoyed the night despite being soaked to the skin.
On May 19 Lee Selby will put his IBF featherweight title on the line against domestic rival Josh Warrington and all involved will be hoping that the rain stays well away. The show takes place in Warrington's native Leeds – at the Elland Road Football Ground – and is currently selling well, with a pumped-up, premium crowd expected to be present on the night. Leeds always generates a fervent, partisan atmosphere and the Welsh fans will have their work cut out trying to make themselves heard on the night. Such is the excitement, at one of Josh Warrington's earlier fights, a beach ball was suddenly launched into the ring mid-fight. That was when Warrington boxed under the Eddie Hearn Sky banner, but he is now with BT Sports and Frank Warren's promotional outfit.
Talking of Eddie Hearn, he has the most marketable commodity in British boxing right now in the form of Anthony Joshua. The London heavyweight is pure Box Office and capable of selling out a stadium or two on name alone. Joshua against Klitschko was of course stadium-worthy and so would Joshua versus Deontay Wilder and, especially, against Tyson Fury. If Fury is back in action, firing on all cylinders and fit again, and Joshua also winning well and looking good, then Eddie and Co would be hard pressed finding a stadium big enough to house all of the interested spectators.
Joshua recently defeated Carlos Takam in front of 80,000 fans at Cardiff's Principality Stadium and has said before that he wants more fights in football stadiums around the UK in a bid to take his brand to the masses and ignite a boxing passion in to a new generation of young sports fans.
Early last year, James DeGale was lining up a stadium fight of his own and even proposed a clash with Gennady Golovkin in Arsenal Football Club's Emirates stadium. Issues arose around the logistics of the venue though and DeGale suffered an injury to the shoulder, followed later in the year by a shock loss to Caleb Truax in his return bout, so stadium fights are the least of his worries at the moment.
Pulling off a stadium fight is not as easy as some often think, even when the two combatants are Box Office stars. The likes of a Floyd Mayweather-Ricky Hatton scrap would've filled out somewhere like Wembley you would imagine. Kell Brook, who fought Errol Spence Jr at Bramall Lane in early 2017, has talked about fighting Amir Khan in a stadium but at this stage of their respective careers would they be able to pack it out?
I recall promoter Mick Hennessy talking at a press conference about a possible Wembley Stadium event for his man Tyson Fury and Wladimir Klitschko, back when Fury was boxing in Belfast and still a distance away from challenging for the heavyweight championship. I doubt very much that Mick would've been able to get it off the ground. The aforementioned Hearn is the master of putting bums on seats and pulled off a masterstroke when Carl Froch and George Groves infamously brought 80,000 to Wembley for their grudge rematch in 2014. It was a great fight and not a drop of rain in sight.