Will Haye reclaim bragging rights when he faces off with Bellew?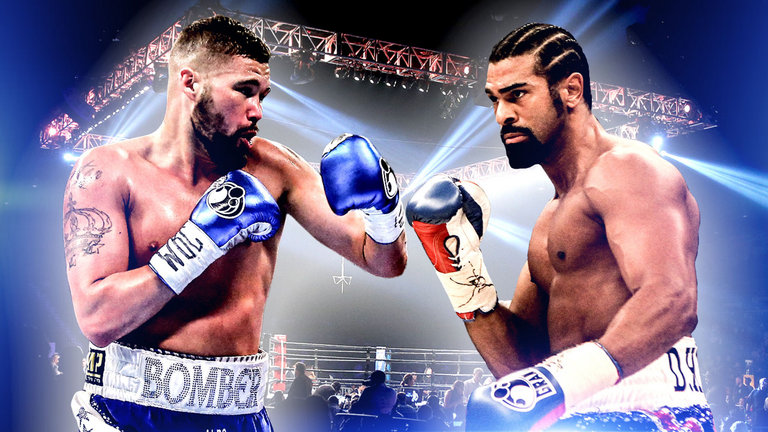 On May 5, David Haye will make his return to the boxing ring. His opponent is the man he last fought with competitively, Tony Bellew. In that match, Haye had to endure some tough fists from Bellew from the sixth round onwards until the end of the fight in the 11th round. On May 5, Haye will be hoping to get his revenge and reclaim the bragging rights in a sport he made his name in. this is going to be a huge match for sports betting fans as the stacks are high for the fighters and the odds are high for the punters.
Previous Fight
The previous fight between these two was worldly, from round one to round five, both fighters showed courage and endurance. They all exchanged blows and from an outside position, one would think the match was to be decided by points. That was not the case, however, as Haye inexplicably failed to balance while retreating in the sixth round. He injured his ankle in the process and gave Bellew a way of hurting him. Bellew duly capitalised from the sixth round onwards before winning in round 11.
Going into the match, Haye was a slight favourite at various bookmakers due to his record, but those who went with the bookmakers' favourite ultimately lost. Going into this match, the two are generally on par with each other according to bookmakers meaning the odds are generally balanced. This therefore is a perfect opportunity for punters to earn big as the balanced odds mean a win for either returns a higher payout percentage. The hype is already starting to build as we reach May 5 and there are many permutations from different experts as to who might win. Following experts advise in the build up to the fight and also paying attention to how the two prepare for the fight can mean a lot between winning a bet and losing one. It's imperative therefore for punters to keep close attention to the hype.
All to fight for
The two fighters know that there is everything to fight for on May 5. Bellew has already stated that any defeat to Haye will mark the end of his career thereby he is going into the match with the same attitude he had in the first match and that is to win at all costs. He stated that he knows Haye's biggest weakness, endurance, therefore, he will work to capitalise on it. He says he will not start strong but rather will get more into the fight as it progresses.
Haye is known as a fast and strong starter. Haye, on the other hand, knows that this is the fight to get his revenge. He says he has been fighting to get back in shape in the past six months. In preparation for this fight, Haye parted ways with Shane McGuigan. His new trainer is Ismael Salas who previously worked with lightweight supremo, Jorge Linares.