Joseph Parker and his team question Anthony Joshua's conditioning late in fights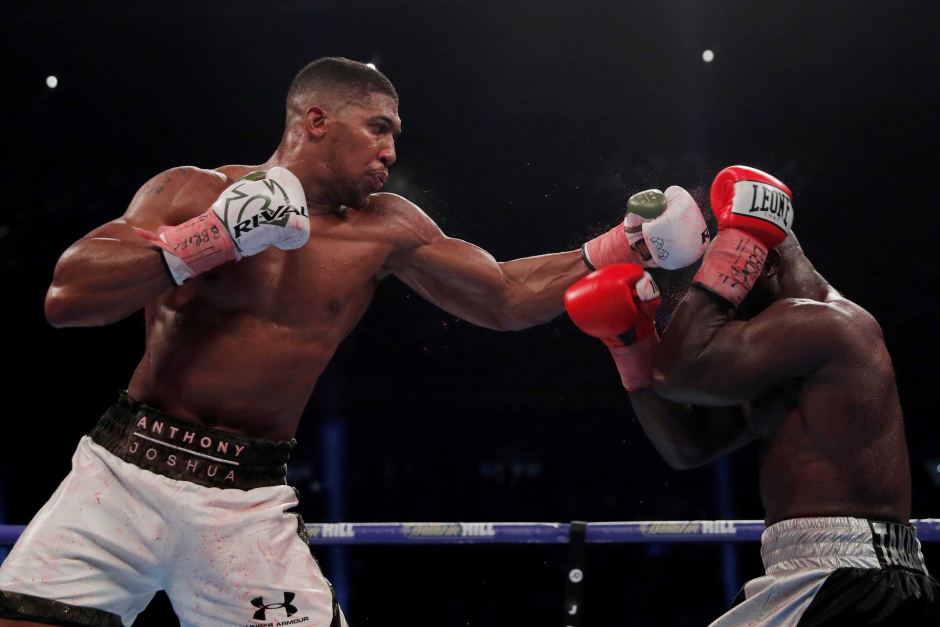 Anyone who has the assignment of facing off with Anthony Joshua inside of the squared circle definitely has a daunting task ahead of them. Joshua, the heavyweight division's reigning IBF/WBA champion, has stopped all 20 of his opponents inside of the distance and possesses power, size, and athleticism that is rarely seen in the heavier weight classes.
Joshua is preparing for a big match, as he will be facing off with WBO champion Joseph Park on March 31 inside of the Principality Stadium in Cardiff, Wales. It's one of the biggest and best fights to make in the heavyweight class, and the two men are no stranger to trading verbal banter online.
When it comes to the imposing, chiselled physique of Joshua, Parker admits that he has been keeping pace with Joshua's "new training" techniques and can't quite fathom why his rival gets tired late in some fights. Parker, meanwhile has been training in Las Vegas for the big contest, which will be featured live on Sky Sports Box Office and on SHOWTIME for American audiences.
Joshua, who is training on his stomping grounds at Sheffield's English Institute of Sport, recently posted to his social media a photo of his muscle-bound physique, which is always impressive, but Parker isn't exactly overwhelmed.
"When you watch him, when you see all the training, it's like they are doing all this new training and it looks really hard, and it looks intense, and it looks the type of training that will prepare you for 12 rounds," stated Parker.
"But, in saying that, just maybe their team need to work on a few things," Parker said, digging further on the topics. "We know that our team has a good structure and a good training programme that will allow us to fight 12 rounds, if we need it. But I'm not sure why he tires, that's something he has to sort of figure out."
Definitely a salvo fired from Parker, who also spoke of his own conditioning.
"My body type, even though it's not really muscular, [has] worked for us," Parker told Sky Sports in a recent interview.. "We know that we can fight hard from round one to round 12. It's all that matters."
Parker has picked up valuable championship experience in his last three outings, as he has gone 12-round the distance with Andy Ruiz Jr., Razvan Cojanu, and Hughie Fury. The New Zealander's trainer Kevin Barry suggests that his fighter may be able to run over Joshua late in the match if such conditioning issues arise.
"I see videos posted everywhere of him doing the most sophisticated, new age training methods that man has ever seen and, yet he's looked very tired in his last couple of fights," said Barry of Joshua.
"Every time he's been asked to go on to the later rounds, he's really struggled so that's a question for his training staff," Barry added. "He wouldn't want to be slowing against Joe, because I can promise you this. Joe will be coming on in the later rounds."
Stay tuned for more updates on this excellent heavyweight title showdown.
Tickets are on sale for the world heavyweight title unification blockbuster between Anthony Joshua MBE and Joseph Parker at the Principality Stadium in Cardiff on March 31.