Trying to Keep Up with the Surprising Nature of the WBA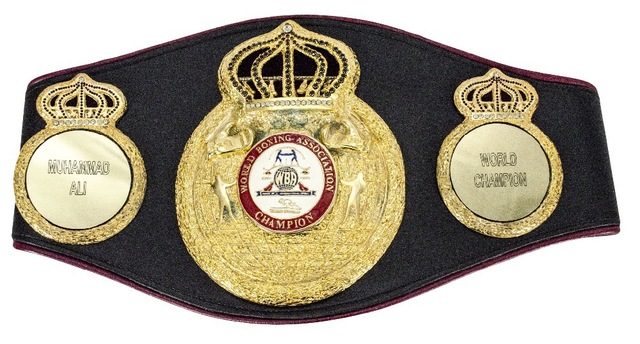 You will be very hard-pressed to find fans across the globe who are more passionate than boxing enthusiasts. But, just as we are used to seeing fans screaming wildly at fights, so too is there a sea of fans online who cause quite a ruckus with their debates.
Checking up on a recent Forum Topic on the KO Boxing Forum, we came across interesting topics recently, one concerning everyone's favorite organization, the WBA. As many know, boxing is a sport that isn't regulated quite like the NFL, NBA, or MLB, as there is often business that takes place that makes your scratch your head, whether crooked or not.
In recent years back, the WBA began bemusing everyone by placing multiple titlists in certain divisions, stating certain WBA champions as "super champions". Looking at a recent post, the WBA is again up to something, as seen from a recent user post, seen below.
"They've made Denis Lebedev a "champion in recess" (Super, World and Interim champions are not enough) just to sanction another title in the cruiserweight division. Gassiev is now the WBA Super champion, Lebedev is a "WBA champion and recess" and WBA World is now vacant. Two undefeated European contenders (they haven't defeated anyone worth of note) Arsen Goulamirian and Ryad Merhy are going to fight for this belt on March, 23th in Marseille."
Pretty confusing I would say. While fans may have become endeared by Gassiev in recent fights due to his accurate and destructive style, there is more than meets the eye with the belt he straps around his waist.
The same user then pointed to an upcoming WBA interim title showdown at 154 pounds.
"On the same card, we're going to see another fight for an infamous "interim" WBA title. Michel Soro who lost the fight for the same belt against [Brian] Castano from Argentina, somehow gets the chance to win it again and his opponent is John Vera. The only thing we can tell about the American is that he's undefeated, fights on some obscure cards and is promoted by Roy Jones Jr.
So what about Castano? They "awarded" him WBA World title without a fight and he'll defend it against another Frenchman Cedric Vitu. And we have a WBA Super World champion in this division, Erislandy Lara and he fights a unification bout against Jarett Hurd. Winner of such fight gets another title "WBA Unified Title" (Ryan Burnett has one), so WBA Super will become vacant."
More confusion at 154 pounds for sure. If you look at the WBA's rankings, you will see Erislandy Lara as the division's "super champion", with Castano resting below him as the WBA world champion. It makes the Soro vs. Vera belt that much more confusing.
On a side note, it should be noted that Vera is an excellent contender coming up, so there's nothing too bad that should be said about him.
What does it mean to be a champion is sports today? Definitely a lot. But in boxing, sometimes you just have to place an asterisk next to certain things. Let's hope all the confusion gets sorted out sometime this year.
Register Here to join www.KOBoxingForum.com
Read more articles about: